Here at Mortgage Choice in North Sydney, we have the knowledge to help you reach your mortgage goals. We are always here to help you out, have a chat or answer any questions you may have. Feel free to contact us today on (02) 8920 3455.
For those of you a little further away who'd like to meet and chat we are also available from our Brisbane office.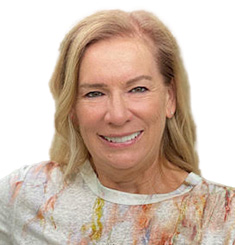 Leeanne Scott
Leeanne is the senior broker here at our North Sydney branch. She has provided invaluable aid to the many clients she has worked alongside, ensuring that each of her customers are well educated in order to gain a complete understanding of the entire loan process . Leeanne is passionate about going the extra mile to provide exceptional service to all of her clients and strives to provide you with an enjoyable and stress free home loan experience.
With her love of shoes, Leeanne is definitely a girly girl and a quick peek around her office also makes it clear that she has a strange love for quirky gadgets and stationary.
With 18 years experience in the home loan industry, Leeanne boasts a number of achievements including:
Mortgage Choice Franchise of the Year 2005
MFAA National Originator of the Year (0-30 Staff) 2005
Telstra Business Woman of the Year Finalist 2005
MFAA National Originator of the Year (0-30 Staff) Finalist 2006
AMA Broker of the Year (Franchise) 2013
Top 50 Business Writers 2013
MPA Top 100 Brokers 2015
High flyer member for Mortgage Choice every year
If you are a first home buyer, investor or are thinking of getting a loan, please do not hesitate to contact Leeanne directly on (02) 8920 3455 to discuss the options available to you or book an obligation-free appointment.
Contact |  leeanne.scott@mortgagechoice.com.au
Laure Culas
Laurie jumped on board at the beginning of 2011. Laurie has recently finished her masters degree in Journalism with the intention of working in the publishing industry to satisfy her love for books. As you can tell, her hobbies include reading and collecting books, but she also enjoys Saturday morning markets and a nice wine.
Laurie has combined working with us, with her studies and being mum to two young children.
Contact | laure.culas@mortgagechoice.com.au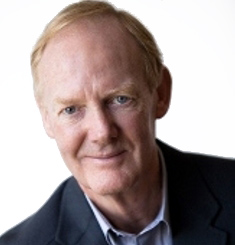 Alan Heath
With over 16 years experience as a Mortgage Choice franchisee, now in Brisbane CBD, Alan is your 'Go To' man for all of your Home Loan, Financial, or Investment, needs or questions.
A twice Mortgage Choice Francise of the Year winner, Alan prides himself on "getting it right" and always in a timely manner. Our lives are constantly evolving; you deserve a home loan that evolves with you.
Contact | alan.heath@mortgagechoice.com.au
Juliana Dos Santos
Juliana is the newest member to join the North Sydney team. Juliana has a Bachelor Degree in International Studies and extensive experience in customer service and office administration including HR, marketing, sales and logistics support.
She is passionate about new pursuits and learning new things. In her free time she enjoys the outdoors, especially the beach, and she also plays tennis and golf.
Contact | juliana.santos@mortgagechoice.com.au
Robert Bulgin
Robert joined the team in April 2015. Robert has over 10 years experience in various forms of asset finance. He has completed a Bachelor of Business, certificate IV in Finance and Mortgage Broking and is our office JP.
In his free time, Robert likes to go surfing, being outdoors and is currently enjoying being a first time dad.
Contact | robert.bulgin@mortgagechoice.com.au