The Mortgage Choice Melbourne North franchise, includes the suburbs of: Abbotsford, Alphington, Carlton, Carlton North, Clifton Hill, Collingwood, East Melbourne, Fairfield, Fitzroy, Fitzroy North, Northcote, North Melbourne, Parkville and Princes Hill.
The team that are a part of the Melbourne North franchise, all have an association with the area.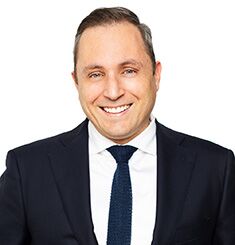 Luke Camilleri
After studying Banking & Finance and working in customer service Luke joined Mortgage Choice in September 2001 as a Loans Consultant and since January 2017, he has been the Owner Manager of the Melbourne North franchise.
When Luke assists a customer, his aim is to make the process of obtaining a loan as easy and beneficial as possible with this has been recognised by the number of testimonials he has received acknowledging this.
Luke, is also a long time property investor and has an intimate knowledge of the local market.
Outside of Mortgage Choice Luke enjoys playing soccer, going to the gym and socialising. Contact Luke on 0411 401 028 or 03 9398 1390.
Vincent Camilleri
Vince joined Mortgage Choice in January 2000, after a 30 year career working in State and Commonwealth Government, as well as completing his MBA. Originally, Vince was the Owner Manager of a Mortgage Choice franchise in Melbourne's inner west, winning several Business Excellence awards and in August 2009, he decided to expand, by purchasing the Mortgage Choice Melbourne North franchise, again winning further accolades.
In December 2016, after many years of great service as a Multi-Franchise Owner, Vince stepped down, but remains with Mortgage Choice as a Loans Consultant.
Outside of Mortgage Choice, Vince enjoys playing music, running, public speaking and is actively involved with a number of Toastmasters Clubs throughout Melbourne.
Contact Vince on 0413 734 707 or 03 9398 1390.
Jessica Camilleri
Jess met Luke in 2012 and in late 2017 she officially became Mrs Camilleri.
After observing him in his business role, she decided to join the team in February 2018 with the responsibility of lodging loans and assisting with follow ups.
Her aim is to work alongside Luke to ensure a seamless customer experience from initial consultation to settlement.
Outside of Mortgage Choice, Jess supports her team Melbourne Victory and enjoys discovering local hot spots around Melbourne's inner north as well as well as spending time with family and friends.