Our goal is to make the process of getting your loan easier! All of the happy as Clarkson team have a genuine passion for property and finance, and you'll discover that we work diligently always in your best interest.  
We are here to help you!
Once we understand your needs, we will analyse the home loans available and match the most appropriate home loan. Where possible we will do as much pre-work as possible in readiness for our meeting.
We understand your time is precious!
Once you have made the initial contact with us (9407 9881) you will be asked to get ready some documentation that we will need for your loan application and of course, make an appointment.
Then we will do as much of the chasing and running around on your behalf. Our whole aim is to make this as easy for you as possible.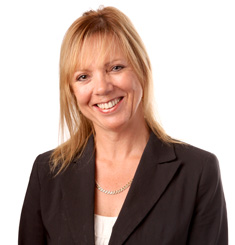 Mandy Dickerson
Mandy Dickerson - Principal and Loan Consultant
Mandy established her franchise in 2003. Mandy's extensive mortgage broking expertise has helped hundreds of happy clients obtain loans tailored to their financial circumstances, needs and goals.
Mandy's passion for outstanding customer service and a genuine interest in your financial well being has been the key attribute to her success.
Maria Le Poidevin
Maria Le Poidevin - Loan Consultant
Maria joined our team in 2005. Maria has extensive experience and knowledge in the finance industry and enjoys working with new and existing clientele.
Maria's philosophy is keep things simple and to treat every client as an individual. Her positive and personable manner combined with her enthusiasm for helping clients to achieve their property goals, make her a great asset to the Clarkson team.