We can also help you with:
Upgraders
Debt Consolidation
Construction

Mark Felton- Lindale Insurances Pty Ltd
Mark Felton at Lindale Insurances provides expert Financial Planning to secure your and your family's future. Contact Mark for a no obligation, cost free, first appointment to assess your current position and to plan for a financially successful future.
Learn more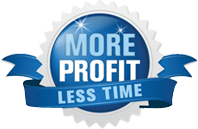 John L Millar- More Profit Less Time Pty Ltd
John Millar is outstanding in supporting businesses to be more profitable and more professional in their day to day operations. John offers a "No risk, No cost" guarantee that ensures success.
Learn more

Trevor Yeo- Premier Wills
For no-fuss, peace of mind Wills and Powers of Attorney speak to Trevor. He will come to your home or place of work, whichever is the most convenient for you. He will ensure your wishes are met and your financial, legal affairs and your beneficiaries are taken care of as you intended.

Contact Trevor on trevor@premierwills.com.au
Learn more

Blue Wealth Property Pty Ltd - Wealth Creation Investment Experts
Blue Wealth Property are passionate about investment property. They know it is a powerful asset class that plays an important role in wealth creation. Blue Wealth Property makes it easy to make great investment decisions. Their team is at the cutting edge of the industry and has a proven track record in using research to identify growth markets and strong investment opportunities. Their acquisitions team is dedicated to securing the best investment properties - and often negotiates exclusive offers for their clients. So whether you are a first time property investor or would like to add to your property portfolio Blue Wealth Property can help you. Please contact their office if you would like further information on Blue Wealth Property.
Learn more

Riveren Property
Riveren are a leading property investment advisory business that help clients invest, manage and develop high-performing property portfolios in select cities around Australia.
Let them professionally and ethically show you how to create wealth for you and your family's future.
Learn more
Ken Harry- KJ Harry & Company
Ken provides pro-active accounting, business taxation and franchise advice to individuals and small business.
Ken is a Chartered Accountant and also holds a Diploma of Business in Franchising.
For personal service at reasonable rates contact Ken on: kjharry@hotmail.com