Team Profiles
Matthew Hayes and the Team at Mortgage Choice Manuka are here to assist you with all your finance needs
As A 2018 Rising Star Finalist Mortgage Broker, my experienced team and I offer you excellent advice, outstanding customer service, and we offer each and every client the promise of an ongoing relationship - based on trust, respect, and open and honest communications.
Services We Offer
First Home Owner loans

Home Loans

Investment Loans

Constructions Loans

Business/Commercial Loans

Asset/Car Finance
Our Team Mission:
At Mortgage Choice Manuka our mission is to achieve great customer
service, through lender, and property knowledge, and strong industry relationships. We pride ourselves on a educated but engaged approach to the standard Mortgage Broker.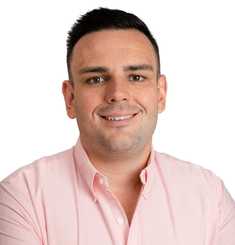 Matthew Hayes
Matthew grew up in Canberra, graduating from Erindale College. As part of the Talented Sports Program for Rugby Union, Matthew developed skills in planning, preparation and execution, skills which he utilises as a Mortgage Broker and the Principal of Mortgage Choice Manuka.
Matthew is friendly and professional, always ensuring his time with you is stress free and pleasant. Prior to becoming a Broker Matthew has always been in and around the formalities of property transactions his whole working career, Matthew previously worked for a Law firm in Canberra in a Conveyancing Role, Matthew also worked for the ACT Government as a First Home Owner Grant and Land Tax Investigator these roles plus his tenure as a Mortgage Broker has given Matthew a wealth of property transaction knowledge.
When you dont find Matthew in the office you would find him wherever the Canberra Raiders are playing. Matthew is a Tragic Canberra Raiders fan.
'Assisting clients purchase their first home is the most rewarding part of my role, getting the oppurtunity to call a client after they have saved and waited the last 5 years for that approval is pretty special.
My main goal in my role is to speak with first home owners 12-18 months before they think they are ready to purchase becausetheir first home because with my tips and tools I can normally advise the client their is ways to reduce their waiting period before they buy their first home'
Michael Doherty
Michael grew up in Canberra, graduating from Marist College Canberra. Michael was an avid Golfer from a very young age. Michael was very passionate about Golf and became a professional golfer on the PGA in 2010. While Michael was traveling around for Golf he felt that although Golf will always be a passion of his it was not what he wanted to do for the rest of his life. After leaving the tour Michael started working with a Financial Planning firm in Canberra where he started honing his knowledge of the Finance Industry and it was at that point he decided to complete his studies to become a Mortgage Broker. Michael joined Mortgage Choice Manuka in 2015, since then Michael has been assisting canberra families with their home loans.
When you dont find Michael in the office you would find him with his Wife and Newly born daughter.
''nothing is more rewarding then seeing an existing client return to purchase their next home, I have worked with many young families and assisted them in purchasing their property for their next stage in life'