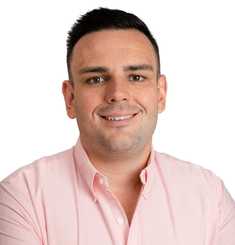 Matthew Hayes
Matthew grew up in Canberra, graduating from Erindale College. As part of the Talented Sports Program for Rugby Union, Matthew developed skills in planning, preparation and execution, skills which he utilises as a Mortgage Broker and the Principal of Mortgage Choice Manuka.
Matthew is friendly and professional, always ensuring his time with you is stress free and pleasant. Prior to becoming a Broker Matthew has always been in and around the formalities of property transactions his whole working career, Matthew previously worked for a Law firm in Canberra in a Conveyancing Role, Matthew also worked for the ACT Government as a First Home Owner Grant and Land Tax Investigator these roles plus his tenure as a Mortgage Broker has given Matthew a wealth of property transaction knowledge.
When you dont find Matthew in the office you would find him wherever the Canberra Raiders are playing. Matthew is a Tragic Canberra Raiders fan.
'Assisting clients purchase their first home is the most rewarding part of my role, getting the oppurtunity to call a client after they have saved and waited the last 5 years for that approval is pretty special.
My main goal in my role is to speak with first home owners 12-18 months before they think they are ready to purchase becausetheir first home because with my tips and tools I can normally advise the client their is ways to reduce their waiting period before they buy their first home'