Team Profiles
We offer home loan and financial advice every day, and are ready to help you.
Michael Papapetros, Owner/Manager, will ensure you have the best possible experience for all your home loan & finanicial needs.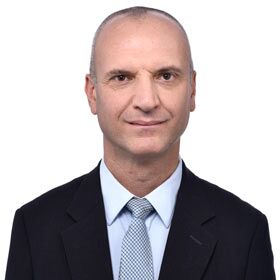 Michael Papapetros
As your local Mortgage Broker in Adelaide CBD and Prospect, I look forward to meeting you and helping you to achieve your property dreams.
I take your goals and aspirations very personally and assess every application on its own merits and ensure that you are guided through the process, keeping you informed and updated throughout the process.
We have been servicing the area for over 7 years and built a business based on integrity and trust with our clients and I am confident that my 9 years in banking and finance will deliver outcomes far exceeding your expectations.
My favourite motto is "It's never too early to start asking questions and I"m here to help"
Malcolm Simpson
Malcolm is a highly focused Senior Financial Adviser with 15 years financial services experience gained in the UK and Australia. Since 2008 he has been providing financial advice to a wide range of clients in Adelaide. His passion for providing the very best advice fueled him to continue his development and in 2012 he received the Certified Financial Planner (CFP) designation, the industry's most prestigious professional qualification.
Originally from Scotland, he moved to Australia with his South Australian wife so they could enjoy the incredible family lifestyle with their two young children. Working in Glenelg and living in North Brighton, he is very fortunate to be part of Adelaide's premier coastal community.
Malcolm's strengths lie in helping people identify their goals, developing their personalised strategy and keeping everything on track. He enjoys guiding and coaching his clients, always being there for the big decisions, helping to protect their family and lifestyle and ultimately make the most of their situation.