Meet our great team at Mortgage Choice in Cairnlea. Contact us on 9363 3333 if you have any questions.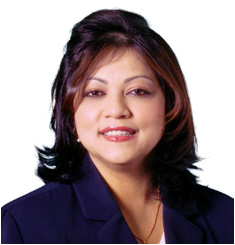 Nandini Varma
Nandini has been a Mortgage Choice Franchise Owner for over 10 years. Nandini is warm, enthusiastic and has a caring and " Can do " attitude in life. As an accredited mortgage consultant with a Diploma in Financial Services and a Tertiary degree, she applies a professional approach to provide solutions to her clients finance requirements. Nandini is accredited to provide a wide range of finance options to assist first home buyers, investors, upgraders, commercial lending, SMSF loans, leasing, car and personal loans and also risk insurance.
Nisha Ande
Nisha, our customer service consultant, has close to three years experience working in the mortgage broking industry. Nisha supports her Principal by communicating with clients, lenders and conveyancers to ensure the process of settling a loan application is as smooth as possible. She enjoys helping people and providing caring service.
Deepak Bansal
With a double degree in Finance and Financial Planning (Topper Deakin University) and the Advanced Diploma in Business, it's not a surprise that Deepak's passion is Financial Planning.
Working in the industry for over 10 year experience including 8 years with working in 3 out the 4 of the major banks, Deepak has a love for making sure his client's money is working hard for them! Deepak knows that every client he meets he can help to ensure that no matter what in their life, they are in a position to live full & happy lives, & not worrying about the what if's!
Satish Varma
Satish Varma, currently Owner-Partner, established the franchise in 2001. As Owner-Manager, during 2001 - 2004, he had won various Business Excellence Awards in recognition of his performance at growing the business and achieving highest number and value of loans written and settled during several months.
Satish is an Electrical Engineer and has held several senior roles in Manuacturing and Business & Technology Consulting. He has a very keen interest, and achievements, in delivering Customer & Business Value through the use of technology-enabled business processes.
In his current role, Satish supports the business in areas like Marketing, Business Systems, Compliance Processes etc.