Welcome to Mortgage Choice Cairnlea | Your local Mortgage Broker & Finance Experts in Cairnlea, Caroline Springs & surrounds
Looking for a home loan, car loan, personal loan, commercial loan ? Talk to Nandini Varma, your local Mortgage Choice broker. Let us research and compare over 35 lenders for you.
Cairnlea
5.0 (69+ total reviews)
Aggregated from:






Call Us
Office - 03 9363 3333
Open Hours
Mon - Fri: 9 am - 5:30 pm
After Hours: By appointment
Address
Suite 7E, 1st Floor, Cairnlea Commercial Centre, 100 Furlong Road
CAIRNLEA,

VIC

3023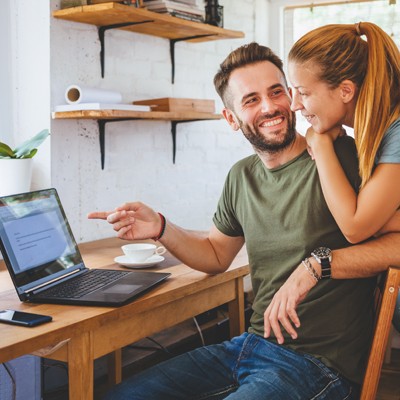 Latest home loan interest rates
Start your home loan journey today
Keen to buy your first home? Are you interested in building an investment property portfolio for your future? Or perhaps you're interested in getting a loan through your self-managed super fund in order to buy property.
At Mortgage Choice in Carinlea, we can help you with property loans, commercial loans, car loans, equipment finance and more.
Did you know we don't just help you with home loans? Talk to us about:
Personal loans
Car loans
Equipment finance
Business loans
Commercial loans.
Talk to us
We'd love to find out more about your property ownership goals and to help you achieve them.
You can rely on me and my team. We will guide you through the home loan process and to find a loan to suit your lifestyle needs.
Finalist, AMA Broker of the Year (2011) - Insurance (Loan Protection and Life) It was gratifying to be recognised in the 2011 Australian Mortgage Awards for my passion for helping clients and their loved ones with insurance solutions.
Recognition as "Every Day Hero " in Annual Conference 2017 by Mortgage Choice.
How we make a difference
I'm a 'can do' professional with a strong belief that service is personal. My role is to make things simple for you, so you can focus on doing what you love ! It's why I go the extra mile for my clients.
Better still, I don't charge for my home loan services because the lenders pay us. We're your mortgage broking team for the Brimbank-Melton area of Melbourne.
We recognise that the home loan market is complex and sophisticated, and our core purpose is to get you a home loan in a simple and convenient manner for you.
We've been helping people from all walks of life with different kinds of lifestyle and financial needs. 15 years of experience goes into everything I do for you.
We help first home buyers, investors and customers looking to 'health check' or refinance an existing loan when their circumstances change.
We also love finding solutions to complex loan scenarios – such as family equity loans, interest only loans, lending to trusts and businesses.
When we find a home loan to suit you, it's like having over 20 lenders competing for your business!
Whether it's your first home or investment property or you're wishing to relocate to another area or wanting to look at refinancing options for your existing loan, we're here to help.
Buying your first property
It's commonly believed that you need a large deposit to buy your first home or investment property.
Did you know that, depending on your circumstances, a deposit as low as 5% could be enough to get your foot in the door?
Let's talk about making your first property purchase stress-free and enjoyable.
Finding you loan protection insurance, life insurance and more
Through our relationship with Australian Life Insurance, we can help with:
loan protection insurance
life insurance
general insurance.
How we can help you
Analyse and understand your home loan needs
Review your financial and property ownership goals - find you a suitable home loan from over 20 banks and lenders
Manage the entire home loan application process, keeping you informed at every step - assist you with the home loan paperwork process from start to finish
Stay in touch with you from when you enquire about a loan, apply for your loan through to settlement and beyond
Working with you, for life
And supporting you when your circumstances change.
Areas I service
I cover Melbourne's western suburbs: Ardeer, Sunshine, Braybrook, St Albans, Albanvale, Kings Park, Deer Park, Deer Park North & East, Cairnlea, Burnside, Burnside Heights, Caroline Springs, Rockbank, Plumpton, Melton, Ravenhall, Tarneit, Truganina, Taylors Hill, Hillside, Delahey, Sydenham, Watergardens, Taylors Lakes, Kealba, Keilor Downs, Keilor Downs Lodge, Keilor Lodge and the rest of Australia through requests and referrals.
Let's get started
Give us a call on 03 9363 3333 or 0418 166 866 or use the 'Contact Us' link at the top of the page to set up a time to meet. We can meet in our new Cairnlea offices or we can come to you. We look forward to meeting you.
The right home loan for your needs
Our mission is to find the right home loan for your individual needs and to always have your best interests at heart. Plain and simple. Which is why we have such a wide range of lenders to choose from. We can search through hundreds of products to find something tailored to your situation. ~
Client reviews
Nandini and her team at Mortgage Choice - Cairnlea always go above and beyond to help their clients. From our first home from construction to hand over, to now refinancing our loan. Nandini is always so lovely to deal with. She is prompt when it comes to answering our queries, she offers advice when needed and always updates us, both through emails and phone calls. She has made it stress free process for us to sort out our finances. Thank you so much for all your help
We couldn't thank Nandini enough for her assistance in ascertaining the most appropriate loan package for our third purchase using Mortgage Choice in Cairnlea. Nandini really knows her stuff and was at all times quick to respond to all my questions, even after hours. She is very professional yet friendly and will go out of her way to get you answers promptly. I have referred many family members and f... read more
Nandini does really go above and beyond to ensure that everything goes well for her clients. This was my first time working with her and to be honest I was quite nervous since this was my first purchase. She made me feel very secure by communicating with me consistently throughout the process which I think is great. Would highly recommend.
Nandini was very helpful in unlocking home equity. Thank you.
Nandini is tenacious, friendly and offers exceptional customer service. She was in regular contact with us during our very long building process and offered advice the whole way. She was able to offer an out of the box solution for our unique circumstances and we couldnt be happier with her service. Her many years in the finance industry are a great asset to the level of service she has provided. Thank you
Nandini is the most professional and accurate Mortgage Broker I have ever come across. I have been working with her for years now and there are no nasty surprises or changes as she ensures 100 accuracy and best value for her clients. She has the highest integrity, always working with the best benefit for the client in mind. I can't praise her enough for all the great work and support she has provided to me. Thank you very much Nandini.
Nandini is the loveliest and the most hard working broker I know. She goes above and beyond to be able to service and cater your needs, she honest and very thorough.
When i purchased my first home nearly 20 years ago Nandini was my broker, she also helped us with debt consolidation and refinancing. Most recently she helped us purchase land for another home.
I would recommend Nandini 110
We have had multiple dealings with Nandini, from our first property purchase in 2012 and a couple refinances thereafter and each time she has been such a pleasure to go through the whole process with. She provides exceptional service and will go above and beyond to assist us to get the best outcome and results for our current requirements. Thank you Nandini for all your help, we definitely would recommend and will come back for our future home loan needs.
It was wonderful working with Nandini as she is more than helpful assisting us at every step and liaising with bank and other parties which made the process smooth for us. I would highly recommend her for any such future engagements.
I cant thank Nandini enough for helping me get my first home. Always there for you even with a text message, after hours, weekends anytime. We will be keep on choosing her in future as well. Thanks heaps Nandini ?
Refinancing guide
Considering refinancing? Our guide explains the reasons, costs and steps involved in refinancing your home loan.