Car loans & leasing
Car loans | Mortgage Choice in Northern Suburbs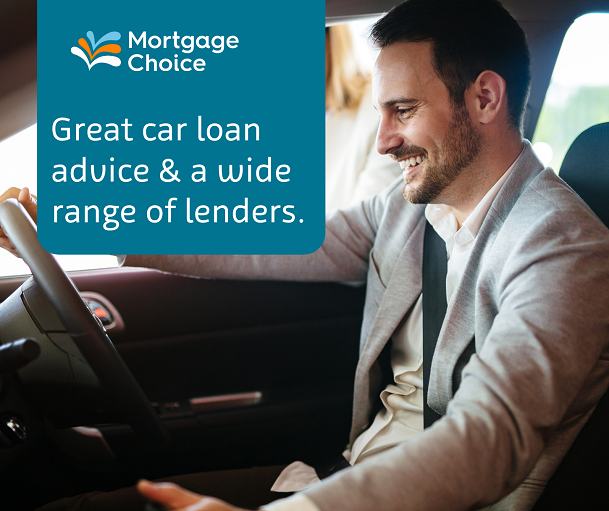 When it comes to choosing a great car loan for your next buy, having a range of loans to choose from is key. Often car dealers offer lower quality 0% p.a. interest car finance, which can come with unexpected payments and fine print.
We have over 20 car loan lenders to choose from
We can offer more than great home loan advice. We know the finance and lending industry inside and out, which means we can also help with finding great car finance. With over 20 lenders on our panel and hundreds of options, our team in the Northern Suburbs will do the research to find you the car loan that will best suit your needs.
From a simple initial chat, you can relax while we do all the work to find you finance that you can trust in the long run. And that doesn't just mean a great interest rate! It also means finding the right features you want - like being able to make additional repayments on your loan.
From finance for your next family car, dream car or work fleet, Mortgage Choice in Northern Suburbs have got you covered.
We can help you with pre-approval on your car loan
Pre-approval means having your loan approved before you find the car you want to buy. Much like pre-approval on your home loan, it could put you in a great negotiating position when you find the right one. It will also give you a maximum budget, which means you can shop around for your new car with peace of mind knowing what you can afford.
Once you find the car you'd like to purchase, our team will arrange for the funds to be drawn and payment to be made.
We can even help you find the right car
It's as simple as letting us know what make & model you want, and our team will search nationally for the car you want from dealers across Australia. And the Mortgage Choice network so many cars, our customers benefit by getting a volume powered deal.
Let us give you back your weekends by doing the searching for you. Find out more about our car buying service below:
Your expert team in Northern Suburbs
We're excited to help you with your next car purchase! Call our team at Mortgage Choice in Northern Suburbs today on 0413 010 338 or click on the Book an appointment button.
Our team in the Northern Suburbs service the areas of Duncraig, Greenwood, Hillarys, Kingsley, Joodalup, Kinross, Quinns Rocks, Carramar, Nowergup, Carabooda, Eglinton, Yanchep, Butler, Two Rocks, Alkimos, Girrawheen, Wanneroo, Gnangara, Mariginiup & surrounds.
Compare and save on your car loan
We search through offers from over 25 lenders to find you the car loan that is suited to your needs. ~