Your local Mortgage Broker/Home Loans Specialist in Gladstone, Boyne/Tannum and Calliope
If you are looking for a personalised service and need a qualified Mortgage Broker to simplify the Home Loan Process, Tyler & Natalie at Mortgage Choice Gladstone can help you make the right move.
Call Us
Office - 07 4978 7365
Open Hours
Monday - Friday 8:30am - 5:00pm
After hours appointments available on request
Address
Level 1/72 Goondoon Street
GLADSTONE,

QLD

4680



Welcome to Mortgage Choice Gladstone!
Mortgage Choice Gladstone was opened in 2011. We have helped hundreds of clients over the years and continue to grow. We have a long term partnership with Past Brothers Junior and Senior Rugby League Club and have been a proud sponsor for over 8 yrs.
Mortgage Choice Gladstone also services Boyne Island, Tannum Sands, Benaraby, Calliope, Yarwun, Mount Larcom, Agnew Water and now BUNDABERG. The team at Mortgage Choice Gladstone now has the Franchise in Bundaberg (2021).
Tyler & Natalie can assist you with all your Home Loan needs anywhere within the Central Queensland region and also all of the Wide Bay.
Having many years experience in the industry Tyler is passionate about helping people meet their home loan needs.
With access to a panel of more than 30 lenders, Tyler & Natalie will be able to assist you with any of the following:
First Home Buyers
Upgrading to your New Home
Buying an Investment Property
Refinancing your current Home Loan
Motor Vehicle Finance
Insurance
Let the team at Mortgage Choice Gladstone & Bundaberg do the shopping around for you and save you time and money, and be confident that you are being offered the most suitable Home Loan for your needs.
To arrange an appointment at a time that is convenient for you, give Mortgage Choice Gladstone a call on (07) 4978 7365 or email admin.gladstone@mortgagechoice.com.au
Mortgage Choice Gladstone are proud sponsors of the Brothers Junior Rugby League Club!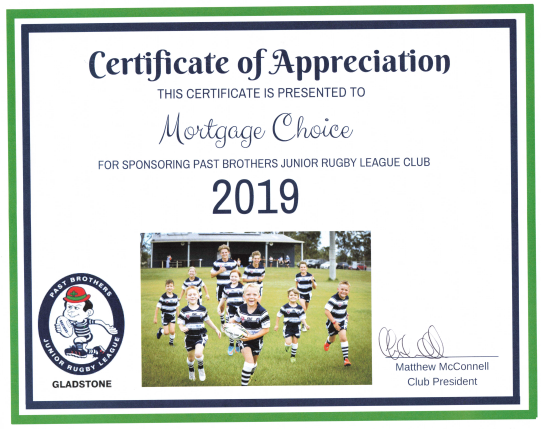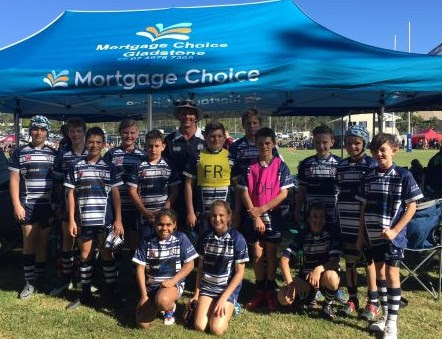 The right home loan for your needs
Our mission is to find the right home loan for your individual needs and to always have your best interests at heart. Plain and simple. Which is why we have such a wide range of lenders to choose from. We can search through hundreds of products to find something tailored to your situation. ~
Client reviews
Tyler and Natalie were a great help and friendly to work with. They helped us understand a lot of things we werent sure about. I would highly recommend their service.
Excellent Mortgage Broker, Highly recommend Natalie and Tyler.
Natalie was absolutely fantastic to deal with while buying my first home She made the process so smooth and everything went through and was approved so quickly Cannot recommend her enough
Tyler's knowledge and experience in finance and lending is second to none. Throughout the process of getting our first home loan, Tyler's upfront, no nonsense approach was truly appreciated, as well as his sense of humour. Tyler and his team were always friendly, responsive and provided simple, easy to understand explanations to any questions we had. 100 would recommend Tyler and his team in fact we have already, and we will be going back if we have any further lending requirements. Thank you
Tyler and the team helped us through our buying process professionally and efficiently.
Great communication and customer service.
Thanks Tyler and team.
We first seen Tyler back in 2016 to speak with him about how to become good lending candidates. With Tylers extensive study and knowledge in finance and business we knew were speaking with the right person. The 2020 we returned to him to have our loan approved to build our brand new home, something we had been working on for 4 long years. Tyler and Nat were absolutely amazing. Very thorough, extremely... read more
Tyler made everything so easy to understand and Nat was so helpful when our first house contract fell through and we had to make adjustments. So glad I had their help to deal with the stress of upgrading to our new home.
Tyler went above and beyond to get a home loan for my husband and I. Nothing was ever too much for him and he was always available to answer any questions we had. Tyler made the whole loan process from finance to settlement a breeze, I would 100 percent recommend Tyler and his team to anyone. Thank you all so much.
Tyler is amazing and will guide you through every step, Tyler goes above and beyond to help. Highly recommend
Super helpful and nothing was too hard for the team at mortgage choice would recommend to anyone