Your local Mortgage Broker team & Home Loan Experts in Hoppers Crossing
With thousands of loans available from over 35 lenders, the expert Mortgage Choice team in Hoppers Crossing will help you find the right loan for your next purchase. Whether you're just starting out or a seasoned investor, we're here to help make the home loan journey as easy as possible.
Call Us
Office - 03 9748 7999
Fax - 03 9748 7200
Open Hours
Open 9am - 5pm Monday to Friday
Available weeknights & weekends by appointment.
Address
Suite 2A, 58 Old Geelong Road
HOPPERS CROSSING,

VIC

3029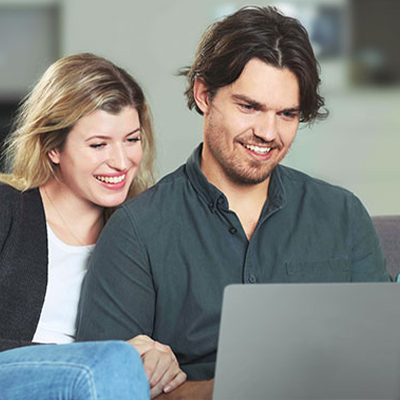 Latest home loan interest rates
Our team of experts can make the loan process easy
Whether you're a first home buyer or a seasoned investor, the home loan process can be a lot of work. That's where we come in! With our wealth of knowledge and experience, arranging your next home loan can be simple and stress free.
We have a big team, which means that we're always here for you, whenever you need us! We'll be on hand to answer any questions or updates on the progress of your loan.
We have a panel of over 35 lenders, including the big banks, giving us access to thousands of home loans.
We do all the research & paperwork for you, so you can focus on finding a great property.
We do all the follow-up with the banks, and even remind you when it's time to refinance.
Our home loan service is free as the lender pays us a commission when your loan settles. It gives you access to our expertise at no cost to you.
An experienced team on your side
We understand that buying and financing a property, especially your first home, can be daunting. With our wealth of knowledge and experience, arranging your next home loan can be simple and stress free. Our team of experienced home loan specialists have lots of local knowledge and outstanding lending contacts.
We're here to help
The team at Mortgage Choice Hoppers Crossing are here to answer all your questions, analyse the options and explain which loan choices are most suitable for you.
And even better, we come to you! We can meet you at our office at at 1/58 Old Geelong Road Hoppers Crossing or we can come to you – wherever and whenever it suits.
Call the team at Mortgage Choice in Hoppers Crossing on 03 9748 7999 or book an appointment.
Book an appointment  Home Loan Quick Quote
The Mortgage Broker Hoppers Crossing team service the Western Suburbs including Hoppers Crossing, Truganina, Tarneit, Altona, Seaholme, Williamstown, Laverton, Seabrook, Williams Landing, Wyndham Vale, Werribee, Derrimut, Point Cook and surrounds.
The right home loan for your needs
Our mission is to find the right home loan for your individual needs and to always have your best interests at heart. Plain and simple. Which is why we have such a wide range of lenders to choose from. We can search through hundreds of products to find something tailored to your situation. ~
Client reviews
It was delightful experience. Tabitha helped us in every step starting from setting the proper budget, choosing the right loans and at every step of the loan processing. Whatever queries we had she always got back with a smile. Thanks for all your help and support.
Pat Borg and the team have been fantastic to deal with They have helped many of our clients secure finance and are a very efficient team. Their communication with us and our clients as well as their customer service levels are outstanding. We are looking forward to continuing our relationship with Pat and the team for many years to come.
Tabitha from Mortgage has been helping through our purchase. She is incredibly experienced always coming with proper suggestions and always responding to our questions in a timely manner. Very glad to have had her as our broker
Tabitha was an absolute delight. Very knowledgeable and made us feel very calm and relaxed throughout the entire process. Was only a phone call away when we needed questions answered. Would recommend to anyone looking.
I can not express my gratitude and appreciation enough to the team at mortgage choice hoppers crossing this is my 3rd home loan with the team and this one was complicated Tabitha Borg took on the responsibility like a champion. She answered all our questions and made sure our loan was approved and meet early settlement we had a very difficult situation occur with the vendor that had never happened before... read more
Outstanding service Tabitha helped my husband and I every step of the way. With us being new home owners we had no idea what to expect but Tabitha made the process so easy, and explained every detail to us. We couldnt thank her enough for all her help, and making our dream come true. Definitely recommend Mortgage Choice Hoppers Crossing to anyone
Above and beyond
Tabitha at Mortgage Choice was fantastic to deal with. She understood the market and her field and was able to get us an excellent mortgage at an awesome rate. She honestly went above and beyond doing long hours for us and answered all the questions we needed, she put in the hard work for us. This is the second time we worked with Tabitha and Mortgage Choice in Hoppers Crossing and can honestly say she is the best and highly recommend her and Mortgage Choice Thank you so much
Cannot thank Tabitha enough. The team at Mortgage Choice no matter what time of day called to take us through our process with ease.
Tabitha handled our loan application which was a little challenging as is because of short 45 day settlement and we reached out to her after 4 days of signing the contract effectively giving her 41 days in total to arrange 2 loans as we drew equity from an existing property. She was very professional and thorough from the start in explaining various options and making recommendations on fixed vs variable.... read more
Tabitha and Betty are the best We had such a smooth experience with them and they were more than happy to answer all our silly questions about the mortgage process. Thanks heaps you absolute legends
5-star service, first-class experience! From the minute I first enquired to these fantastic people, I was greeted with what I would describe as a red carpet arrival - happy faces & friendly staff and an attitude which oozed confidence and personality. I am here to help you type feeling. The next thing I received some very helpful no-obligation appreciated advice. I left knowing what my borrowing power is and what I have to do to achieve my goal. My timelines were going to tight, but Mortgage Choice Hoppers Crossing bent over backwards to make sure I got through on time. If you go elsewhere, you will cost yourself money! I verify that this office is great, caring and cant do enough to get you over the line. Best rates, best service, best experience. I have bought 5 houses in my time, to be honest. Pat and Betty, from My family and I, we will recommend and refer anyone needing great value and an easy experience for a home loan and or advice for you, Happy Customers!
Pat and Betty at Mortgage Choice Hoppers Crossing gave us a service second to none. Pat has always looked after us for our mortgage requirements but since we moved interstate, we tried two other brokers who were unsuccessful before I called Pat. Pat had us approved in rocket speed time with a great rate and super conditions. No more time wasting on other brokers, go straight to the expert. Betty was in constant contact updating me as things progressed, I did not need to do any chasing whatsoever. Service like this is rare and appreciated. Thanks Pat and Betty. No matter where you are located, this team can help like no other. Brett & Susie.
Betty provided a very personalised service. She was very knowledgeable and eased the stress of making a huge purchase during a difficult transition. Thanks Betty.
Best team of mortgage brokers in the west. Done my second property through them now. Bank was running behind and I almost did not settle in time on my land because of them. Mortgage Choice Hoppers Crossing was able to push and escalate and I settled on time. They organised everything with my conveyancer without me needing to stress or worry about it. Provided us with good home loan rates both times.
Pat and the team at Mortgage Choice Hoppers Crossing were an absolute pleasure to deal with, finding us a fantastic deal with every option we wanted. Pat kept us fully up to date from start to finish. We will not hesitate to use Pat and his team in the future. Paul & Nicole.
This is my second time using your services so more than happy with what I have received. You always responded to my emails and phone calls in a timely manner and it was never difficult to get in contact with you when I had a silly question that needed answering.
We can't thank Pat enough. We were having issues getting finance because my husband is self employed. Our bank wouldn't even look at us. Pat sorted everything out and always made it seem like it was no trouble at all. He was only ever a phone call away. Can't recommend Pat and his team highly enough.
We have been using Mortgage Choice as our preferred broker for over 10 years. Their service has always been of a high standard, and they are always available to answer any questions you may have. I would recommend Mortgage Choice to anyone wanting to look at their current mortgage.
Dear Pat, A huge thank-you for all of your help, guidance and support in finding us a new home! We are forever grateful for everything you have done for us!
We really wouldn't be where we are today if it wasn't for you! You are truly AMAZING!!
Stay in touch! Many thanks.
Dear Pat, A huge thank-you for all of your help, guidance and support in finding us a new home! We are forever grateful for everything you have done for us!
We really wouldn't be where we are today if it wasn't for you! You are truly AMAZING!!
Stay in touch! Many thanks.
Step by step Guide to property ownership | Hoppers Crossing & Tarneit
The home loan process has lots of ins & outs, a few hurdles and heaps of paperwork! So before you get started, it's great to understand what to expect next. And don't worry - our team at Mortgage Choice Hoppers Crossing & Tarneit will help you through the entire process - you're not on your own! Download your e-guide to property ownership today - packed full of tips about home loans, the process & what's coming.