Our team of local experts at Mortgage Choice in Buderim are committed to helping you work out how to make your home buying goals a reality - whether you are buying your first ever home, upgrading into a new home, buying an investment property or refinancing your home loan to free up some money.
We can also help you with other money matters like car loans, personal loans, credit cards and insurance.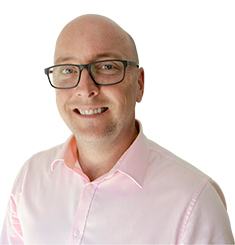 Pete Solomon
Ph: 0413 999 953
Email: pete.solomon@mortgagechoice.com.au
Pete is an Owner and Manager at Mortgage Choice in Buderim.
Pete commenced his finance career back in 2006 with Mortgage Choice in Buderim. He has spent the last couple of years gaining valuable experience and knowledge working for some of the big 4 banks, and most recently left Westpac Premium as a Relationship Manager to come back to his finance stomping ground here at Mortgage Choice.
"The decision was quite a simple one to return to Mortgage Choice" – having access to a large panel of lenders plus being a valued partner in this successful business continues to add strength, certainty and comfort to his clients knowing he will be around for the long term.
Pete gets a buzz out of helping people from all walks of life, going the extra mile and is well known for his professionalism.
Pete, with his wife Michelle are kept extremely busy with their 3 daughters who are all currently attending High School.
Leneyah Solomon
Email: leneyah.solomon@mortgagechoice.com.au
Leneyah is the receptionist, broker assistant and marketing coordinator at Mortgage Choice Buderim.
Recently finished High School, Leneyah decided to get involved in the family business and is driven to provide the best experience to our clients. While still a fresh face in the finance industry, Leneyah strives to ensure that office operations and client communication run without a hitch.
In conjunction with her role at Mortgage Choice, Leneyah is in the process of completing her Diploma of Social Media Marketing. She hopes to develop her skills in this area to provide future support to the marketing aspect of her responsibilities with Mortgage Choice.