Your local Mortgage Broker & Home Loan Expert in Hobart, Kingston & surrounds
When making a big decision like your home loan, it's important to have a wide range of options to choose from. We have over 25 lenders on our panel and an expert team to help you make the right choice. Book a time to chat via phone, zoom or in-person.
Hobart
5.0 (16+ total reviews)
Aggregated from:







Call Us

Mortgage Choice Hobart

Office - 1300 498 872
Open Hours

Mortgage Choice Hobart

Monday - Friday: 9:00am - 5:00pm


After hours by appointment

Free Appointment
Address
162 Macquarie Street
HOBART,

TAS

7000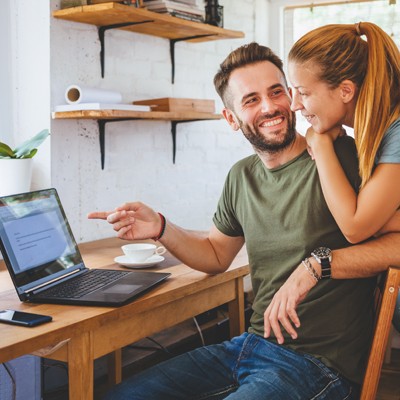 Latest home loan interest rates
The local home loan experts in Hobart
Our experience mortgage broking team offer a free home loan service to give you the support and expertise you need to get a great deal on your home loan. We believe that every Australia has the right to transparent home loan advice they can count on.
We have over 25 banks & lenders to choose from
We have access to loans from all the big banks & specialist lenders
Our team will research which loans will suit you best
We then complete the paperwork & legwork to submit your loan
Our team follow the loan through to settlement - it's all part of our service
Advice tailored to your situation
We don't believe you should just take whatever you can get when it comes to your home loan. Your loan needs to be tailored to you - with an interest rate and features that match your budget & your long term goals.
We start by sitting down with you to figure out exactly what you need and then spend time assessing and comparing thousand of home loans to narrow it down. It's all about making sure your home loan benefits you in the long run.
Our home loan service is free
As mortgage brokers, our home loan service is free because the lender pays us a commission after your loan settles with them. But being free doesn't compromise the quality of what we offer. We fight to get you the best deal, handling all the negotiations with the lenders.
The Mortgage Broker Hobart team can do the research & legwork on your next loan. Book a phone, zoom or in-person chat.
How much deposit do I need?
What is my borrowing power?
What is pre-approval?
The right home loan for your needs
Our mission is to find the right home loan for your individual needs and to always have your best interests at heart. Plain and simple. Which is why we have such a wide range of lenders to choose from. We can search through hundreds of products to find something tailored to your situation. ~
Client reviews
I appreciate all your hard work and support from first contact to the entire process. Givanthas customer service and guidance during my loan application was exemplary. He is an absolute professional and gave us amazing advice and kept us updated throughout the process. Further, the most important of all is that, they found me the best finance rate among all. Im literally so glad that I choose Mortgag... read more
Sam and Biyanka provided an exceptional service to my loan. His expertise, excellent communication skills and transparent process had made the journey to my dream so much easier. I like his approach, realistic, informative and positive, Biyanka in his team is a quite achiever. Great team

I highly recommend Sam and his team in Mortgage Choice Hobart to anyone.
Thank you to Sam and his team for our Mortgage. 5 Stars
Sam and his team provided an exceptional service for organising a car loan within a very short notice. His expertise, extensive lender network, personalised approach, transparent process and excellent customer service made obtaining a car loan a seamless journey even though I was in unique circumstances. My loan was approved within one business day thanks to him.

I highly recommend Mortgage Choice Hobart to anyone who needs any kind of loan.

Thank you Mortgage Choice Hobart
Sam and his team helped me with my home loan and I couldn't be happier with the service provided. From start to finish they demonstrated exceptional professionalism, expertise and dedication ensuring the best outcome. I highly recommend Sam and his team to anyone seeking help with their home loans.
Highly Recommend Sam for mortgages. He recently worked on my commercial loan to purchase an office property interstate. Easy to deal with, and honest. Thank you Sam.
Highly recommend the service. very knowledgeable, fast and efficient service, fantastic Team.
Sam and his team were great. They were very competent and struck the right balance between keeping us informed but also not contacting us when it wasn't necessary. Our purchase was not your normal house or land package. It was for 50 hectares of land on Bruny Island with no house or immediate plans to build. We were purchasing the land for conservation purposes. Most banks were not interested but Mort... read more
Highly recommend the service provided by Sam and Biyanka. Great guidance every step of the way. They assured we were fully informed of every single step to minimise the stress associated with the first house buying process.
Mortgage Choice Hobart Owner - Sam Naragala was great at organising me a business capital loan in a very short notice.
He followed up and acknowledged the status of the process everyday which gave me peace of mind to focus on the day today business activities. Thanks to him the whole process of arranging the loan went very smoothly and got approved in few days. I personally recommend Mortgage choice H... read more
First home buyer's guide
Purchasing your first property can be an overwhelming process and there may be steps you are unsure or unaware aware of. This guide will walk you through all of the steps involved in the buying process.