The team at mortgage choice ballarat have the knowledge to help you reach your home loan and financial goals. To take the next step in managing your financial future, contact us today by filling in the form on the right. Alternatively you can calling us on 03 5331 3632 or email us at Stephen.britton@mortgagechoice.com.au or Ronnie.singh@mortgagechoice.com.au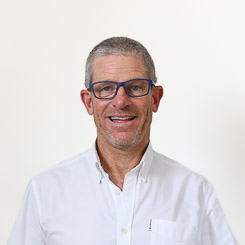 Stephen Britton
Stephen Britton has worked in financial services for over 10 years, and has over 20 years sales experience. Stephen has lived in the Ballarat area for 20 years.
He is an active member of our industry body, MFAA and he undertakes regular training to keep up-to-date with Home, Car & Commercial Loans as well as many other financial services.
As a Mortgage Choice broker, we do not charge for our service we look for the best option for you.
Listen every Saturday on 3BA to "Your Property" at 8.30am with Mortgage Choice and Ray White Ballarat.
Call us to discuss your needs in the Ballarat and Western District area.
Level 1, 31 Armstrong Street (South)
Ballarat Vic 3350
0437 443 632
Stephen.britton@mortgagechoice.com.au
Jessica Hayes
Jessica is an important member of the Mortgage Choice team, over the past 9 years she has helped many customers reach their financial goals.
Jessica first joined the Mortgage Choice team when she was 16! In 2010 & 2011 she worked part-time as a school-based apprentice studying business management and completing her VCE studies at Ballarat High School.
Since then Jessica has completed studies in Finance & Mortgage Broking Management, her knowledge and years of home loan & finance experience make her a valued member of our team.
Jessica can assist in:
- Car enquires
- Personal Finance enquires
- General Home Loan Enquires
Contact 0432 630 617
Jessica.hayes@mortgagechoice.com.au
Ronnie Singh
Ronnie is the latest addition to our Mortgage Choice team in Ballarat. Ronnie has previously worked at NAB for over 5 years and in sales for over 15 years. Ronnie was a loans specialists at NAB and wants to continue helping customers as he beleives that good customer service never goes out of fashion.
He has lived in Ballarat for over 11 years and is familiar with the local region and what customers need. Ronnie is also an insurance specialist and knows how important it is to ensure all your personal belongings. Ronnie can be contacted on 0434-265-641 or Ronnie.singh@mortgagechoice.com.au
Ronnie has his certificate 4 in Finance and Mortgage broking along with a Diploma of Finance and Mortgage broking management. Apart from that he is a Mechanical engineer by trade and completed a Masters degree in Information systems from Fed uni in 2009.