Mortgage Choice Suman Regmi servicing North West Sydney - Grantham Farm, Riverstone, Schofields, Box Hill, The Ponds and surrounds
There's more choice than ever when it comes to your home loan, but that doesn't make it easier to find the right one! As your local Mortgage Choice Broker in Riverstone, I have the expertise to match my clients with the right loan to finance their dream. I believe in keeping the process simple & straightforward so you can focus on the excitement of reaching your goal. Get in touch with me today!

Call Us

Mortgage Choice Riverstone

Office - 0432 765 875
Open Hours

Mortgage Choice Riverstone

Monday - Friday: 9:00am - 5:00pm


After hours by appointment

Free Appointment
Mobile Broker
We service the areas of Grantham Farm, Riverstone, Box Hill, The Ponds and all across Sydney.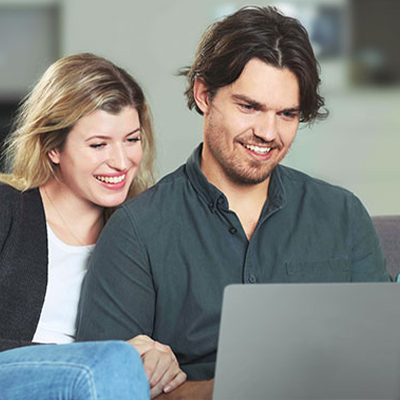 Latest home loan interest rates
Financing your dreams, backed by expert advice
Every dream is unique, and so is each home loan journey! Every buyer has different requirements of their home loan, which is why my clients love having me in their corner to guide them through the process and pinpoint a product that suits them. No wasting time looking or applying for a loan that doesn't quite fit. 
I offer my clients:
Caring customer service: I care about whether or not you achieve your goal. I take the time to understand what you need, research all available options and pinpoint the most competitive offers.
Access to a wide range of loans: I'm proud to offer access to more than 35 banks and lenders - all different sizes and specialties. I have the expertise where to look to find one that matches your needs.
Responsive service: I believe in being proactive on your behalf, and keeping you well informed. You won't have to chase me!
Admin and management: As your local Mortgage Broker in Grantham Farms and North West Sydney, I manage the entire loan process from start to finish. I'll help you choose a competitive loan product, put together the application and do all the legwork. 
My home loan service is free
I know - there's not much you can get for free these days. But my home loan service is one of them! It's because the lender you choose for your home loan pays a commission when your loan settles with them. It's part of the reason I love being a Mortgage Broker and offering a no cost service to the local community. 
Let's start with a quick chat
I love being a small part of my client's journey to achieving their dream. Let's start with a quick chat about yours! I'm proud to offer my services in English, Nepalese and Hindi. 
As a mobile Mortgage Broker, I can visit you at a convenient time and place that suits you. I service the areas of Riverstone, Grantham Farm, Schofields, Blacktown, Quakers Hill, The Ponds, Rouse Hill, Box Hill, Marsden Park, Rooty Hill, Seven Hills and surrounds.
Get in touch with Suman Regmi today on 0432 765 875 or book an appointment below.
The right home loan for your needs
Our mission is to find the right home loan for your individual needs and to always have your best interests at heart. Plain and simple. Which is why we have such a wide range of lenders to choose from. We can search through hundreds of products to find something tailored to your situation. ~
First home buyer's guide
Purchasing your first property can be an overwhelming process and there may be steps you are unsure or unaware aware of. This guide will walk you through all of the steps involved in the buying process.