My passion for Real Estate and Finance is what led me to join the highly regarded Mortgage Choice team. I have been a First Home Buyer and also an Investor, so I can guide you with my own personal experiences.
I also hold a firm belief in a 'Customer for Life' policy and will continue to assist you throughout your entire home loan journey.
I continue to be a proud sponsor of the Blackfriars Old Scholars Football Club in the South Australian Amateur Football League & The United Districts Basketball Club in the SA Basketball Association.
We pride ourselves on helping you pay off your Home Loan sooner & giving you the best possible solutions that are financially beneficial for you, not the lender.
Our team will do all the work for you in getting you the right home loan & no task is too big or too small so why not contact me today to see how I can assist you in reaching your financial goals.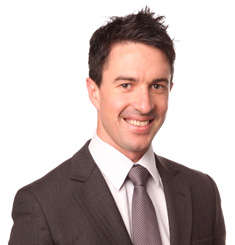 Trent Winstanley
"The most pleasing thing is to help my clients achieve whatever particular goals they might have. Whether it be purchasing investment properties or finding the right way to pay off their own home sooner"
"When an existing customer refers my services on to their family or friends it makes me happy knowing that I gave them the highest possible level of service"
Joining Mortgage choice in 2007, helped many satisfied customers achieve their goals of owning their own home. When he's not doing this, he enjoys playing the guitar and watching and being involved in numerous types of sporting activities.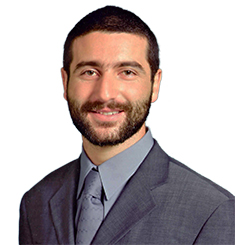 William Woods
Since joining Mortgage Choice as a franchisee in 2002 and later moving on to become an Administration Manager, I have helped 100's of customers realise their property dreams. We operate an efficient operation that ensures a smooth and seamless transaction for all of our customers. My previous work as a Mortgage Broker means that I am knowledgeable, skilled and experienced in all aspects of home lending.
I like to keep busy, but when I do get the chance I love to go cycling – maybe you'll see me in the next Tour Down Under!
My role is to work alongside Trent to keep you updated with the progress of your loan at all times. My email is: William.woods@mortgagechoice.com.au you can also call me on 08 8165 2587 or 0417 499 769
Malcolm Simpson
Malcolm is a highly focused Senior Financial Adviser with 15 years financial services experience gained in the UK and Australia. Since 2008 he has been providing financial advice to a wide range of clients in Adelaide. His passion for providing the very best advice fueled him to continue his development and in 2012 he received the Certified Financial Planner (CFP) designation, the industry's most prestigious professional qualification.
Originally from Scotland, he moved to Australia with his South Australian wife so they could enjoy the incredible family lifestyle with their two young children.
Malcolm's strengths lie in helping people identify their goals, developing their personalised strategy and keeping everything on track. He enjoys guiding and coaching his clients, always being there for the big decisions, helping to protect their family and lifestyle and ultimately make the most of their situation.