Award winning Mortgage Brokers and Financial Advisers in Bundaberg and surrounding areas.
Looking for help with your home loan or need an experienced Mortgage Broker to help you achieve your property dreams? Ask your mortgage brokers in Bundaberg, we can help you find the best home loan for your needs. Book your free appointment today.
Bundaberg
5.0 (53+ total reviews)
Aggregated from:






Call Us
Office - 07 4153 3311
Open Hours
8:30am to 5:00pm Monday to Friday
After hour appointments available by request
Address
143 Bourbong Street
BUNDABERG,

QLD

4670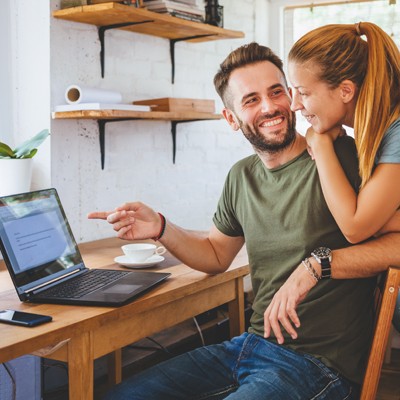 Latest home loan interest rates
AT MORTGAGE CHOICE IN BUNDABERG WE BELIEVE WE GIVE YOU MORE THAN JUST A HOME LOAN...
Each year our team at Mortgage Choice in Bundaberg help hundreds of locals to find the most competitive home loan and financial solutions to better their lives.
The Mortgage Choice Franchise has been around since 2004. In July 2021 the ownership changed hands. Mortgage Choice Bundaberg is now in partnership with Mortgage Choice Gladstone.
We are home to the best of the best, with a team of experienced mortgage brokers and financial advisors who have decades worth of experience and can offer expert advice to guide you on the right path to financial success.
Come meet us in Bourbong Street...
One meeting can change your life for the better. Call us to book your obligation free appointment or simply submit our contact us form and we will contact you ASAP. We look forward to working with you! ​
WE WANT TO BE YOUR TRUSTED FINANCIAL PARTNER IN ALL THINGS FINANCE!
At Mortgage Choice in Bundaberg our clients are like our family and for our family we always guarantee:
World class customer service
Honest and regular communication
Time to listen to your situation and goals while ALWAYS putting your needs first
Experience that you can rely on to help put you in a better financial situation
With us, you become a customer for life - so you can trust that we are always working hard for you and your finances.

To arrange an appointment at a time that is convenient for you, give Mortgage Choice Bundaberg a call on (07) 4153 3311 or email admin.bundaberg@mortgagechoice.com.au
At Mortgage Choice in Bundaberg, our expert team of brokers can help and advise you on all aspects of finance including:
First home buyer home loans – as well as the First Home Owners Grant

Free Home Loan Health Checks/Reviews

Property investment loans

Construction loans

Refinance home loans

Renovation loans
We offer more than just home loans; we can also help you with:
Business loans

Car loans

Investments & Debt management

Asset & Equipment finance
HOW MORTGAGE CHOICE IN BUNDABERG DO IT BETTER
Our expert advice is free
Mortgage Choice brokers offer home loan services at no cost to you - we get paid by the lenders.
More choice to find the right home loan
With over 20 lenders on our panel, we have access to hundreds of different home loan products and features to suit any need. Better yet, we will research and compare the hundreds of home loans in the market to find the best and most competitive home loan for you.
We take care of all the legwork
Our team of experienced brokers will research your options, lodge the paperwork on your behalf and keep you updated every step of the way. We do all the running around on your behalf to make your home loan journey simple and stress free.
Let's get started - Call Mortgage Choice Bundaberg on (07) 4153 3311. You can also have a look at our Mortgage Calculators for additional information. We look forward to meeting you.
The right home loan for your needs
Our mission is to find the right home loan for your individual needs and to always have your best interests at heart. Plain and simple. Which is why we have such a wide range of lenders to choose from. We can search through hundreds of products to find something tailored to your situation. ~
Client reviews
I can not recommend Mortgage Choice enough in particular Peter. He made our first home buying experience so easy and stress-free. We ask way too many question but he was always so helpful and available when we needed.
I cannot recommend Peter Glover highly enough for his mortgage advice and for finding the best interest rates Thank you Peter you saved us a lot of money
Highly recommend Mortgage Choice Bundaberg. Our experience with refinancing couldn't have been more easy. Great communication and genuine good service from Peter Glover. Happy customers
I was so pleased with the quality of work and efficiency of Tyler and his team that we used Mortgage Choice Bundaberg for multiple finance transactions. The whole team made the process smooth and easy to understand and Tyler himself has a kind, trust worthy demeanor that translated into a stress free process. Couldn't recommend highly enough.
Tyler made everything so easy to understand and Nat was so helpful when our first house contract fell through and we had to make adjustments. So glad I had their help to deal with the stress of upgrading to our new home.
Tyler went above and beyond to get a home loan for my husband and I. Nothing was ever too much for him and he was always available to answer any questions we had. Tyler made the whole loan process from finance to settlement a breeze, I would 100 percent recommend Tyler and his team to anyone. Thank you all so much.
Highly recommend Tyler and his team. Nothing was too much trouble for them. He got us a fabulous deal on our home loan. He was down to earth and just an absolute pleasure to deal with. We will be going back to him for all of our future loan requirements.
We recently purchased our home with the assistance of Tyler and Team from Mortgage Choice Gladstone and cannot recommend them highly enough. The level of communication, follow up and general customer care was second to none. Tyler's approach to our individual needs made the process from pre purchase to settlement of our home seamless from the finance side of things which made our experience stress free and... read more
Tyler, who has taken over fron Ron made everything so easy to understand and Nat was so helpful when our first house contract fell through and we had to make adjustments. So glad I had their help to deal with the stress of upgrading to our new home.
Ron Mary have both been absolutely amazing. I've been to see them so many times over the past 6-8 months whilst aligning finances and working out which property to buy. Nothing has been too much for them. We received our finance approval only 2 and a half weeks after submitting and we know that most have been waiting months. It really does pay off when you get a great broker who gets everything in pl... read more
Refinancing guide
Considering refinancing? Our guide explains the reasons, costs and steps involved in refinancing your home loan.