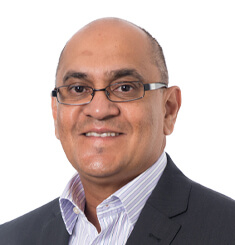 Vinay Singh
Vinay Singh combines extensive banking and finance industry experience with a commitment to always putting his clients' interests first, ensuring he provides high quality mortgage advice.
"My considerable experience comes from a diverse range of roles while living and working in five different countries throughout the course of my career," he says. "This extensive and unique experience has equipped me with a high level of technical skills and strong business acumen which are real assets for my clients.
Vinay emphasises that arranging the loan itself is only one part of the process and he is keen to provide significantly value added services and quality advice.
"I am passionate about helping as many people as possible and providing them with a detailed analysis of their finance needs and comprehensive advice and recommendations."
Vinay works with all types of borrowers – first homebuyers, people refinancing an existing property or purchasing a new property, and people wanting to start or grow their investment property portfolio. He can also assist clients with their commercial finance needs.