Meet the team from Mortgage Choice in Underwood servicing the Logan area. We are always here to help, talk to us today and let us find a suitable home loan for you.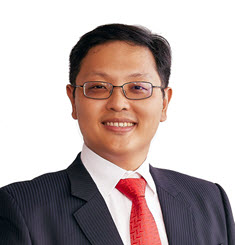 Yuhann Liu
Yu-hann (a.k.a. Yuhann) was originally from Taiwan and has called Brisbane home for almost 25 years.
He is a technology, financial and investment savvy mortgage broker who has a passion helping people succeed. Prior to joining Mortgage Choice he worked as a senior trusted advisor in the IT industry while honing his skills in the finance and property markets.
As a mortgage broker in the local area, his knowledge and experience will help clients look at the bigger picture and adopt products that best suit their needs.
Different to most brokers who came from a lending background, Yu-hann has always been on the customer side of the fence, which allows him to appreciate more of what clients would expect from his services.
Yu-hann endeavours to build a long lasting partnership with his clients, helping them succeed in life just as he does for himself. Whether it's a home loan, car loan or purely seeking general advice, you can expect to deal with a genuine, trustworthy and down-to-earth person. Yu-hann holds his integrity to very high standards.
He holds a Bachelor degree in Applied Science (IT) and a Diploma in Finance & Mortgage Management. Yuhann is also a Commissioner for Declarations (QLD).
He is also fluent in Chinese Mandarin - 歡迎來電!
Call me anytime on 0437 347 601 or email me at yuhann.liu@mortgagechoice.com.au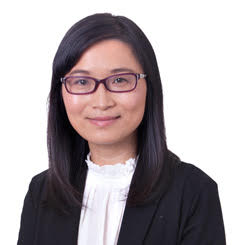 Shirley Xia
Shirley is the latest addition to our business. She is a loving mother who has spent the past 10 years tending to her children's needs, and has now finally had the opportunity to return into the workforce.
Other than customer services and loan processing, Shirley also helps to ensure our office is in good order.
She has previously worked as an assistant accountant for an accounting firm, and also as an accounts clerk (all-rounder!) for a food processing business.
She holds a Bachelor degree in Commerce (Accounting) and Cert IV in Finance & Mortgage Broking.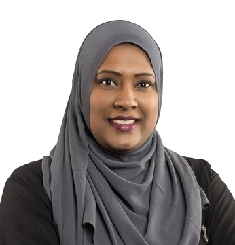 Farisha Iqbal
Farisha joined the business in 2017 and has over 10 years of experience in banking, finance and conveyancing industry. Farisha's primary role is to liaise between you (the client), the Lender and third parties such as Solicitors/Conveyancers when needed to ensure the success of your loan application from approval right through to settlement. Her background gives strength to our teams overall professional and experienced service levels.
She holds a Cert IV in Finance & Mortgage Broking.
Farisha is also fluent in Fiji Hindi.
Patrick Harrison
Patrick has been a Financial Adviser since 2008, having previously worked with two major banks.
Growing up with parents who had a keen interest in the investment markets - with his mother working in stock broking for 15 years - financial planning has always been an area of interest for him. When the oppourtunity arose for him to undertake study and become a Financial Adviser, he jumped at the chance!
He enjoys sitting with his clients and uncovering what is important in their lives both now and into the future, working with them to develop a plan to achieve their financial and lifestyle goals. He endeavour to build lifelong relationships with his clients, continuing to work with them to ensure they stay on track as their circumstances change over time.
He has worked with clients from all walks of life, from those just starting out on their financial journey with the purchase of their first home, all the way through to investing and into pre and post retirement planning.
Patrick holds an Advanced Diploma of Financial Services majoring in Financial Planning.