Local Mortgage Broker & Property Finance expert in Auburn, Parramatta, Lidcombe & wider NSW
Having a wide choice of home loans to choose from is important: it gives you the flexibility to find what you want from your property finance. The Mortgage Choice team in Auburn have a strong lender panel of 30+ lenders with thousands of possible home loans. We'll do all the research & running around so you can save time & money on your next home loan.

Call Us

Mortgage Choice Green Valley

Office - 0401 682 867
Open Hours

Mortgage Choice Green Valley

Monday - Friday: 9:00am - 5:00pm


After hours by appointment

Free Appointment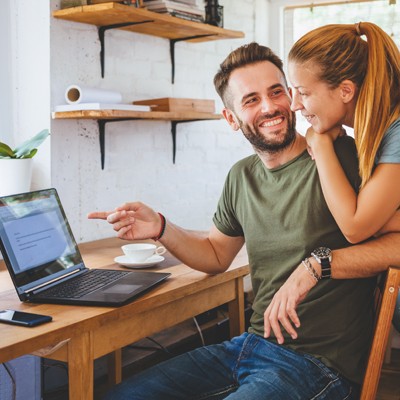 Latest home loan interest rates
Your local Mortgage Choice team in Auburn & Parramatta
You wouldn't just choose any property to live in - it would have to meet certain requirements & have the right features. It's the same with your home loan! 
Choosing any home loan that's available could mean years of being in the wrong home loan and cost you thousands of dollars. The Mortgage Choice team in Auburn & Parramatta will work on your behalf to make sure we find you the right home loan. 
How can we help?
Our free Home Loan service gives everyday Australians the expert advice required to find the home loan from the thousands of loans available. We start by figuring out what you need, and go from there.
Evaluate your needs: We get a detailed picture of what your home loan should look like.
Calculate your borrowing power: We calculate what you could borrow & what your repayments would be.
Compare your options: With Mortgage Choice, we have over 30 lenders available. We will compare thousands of home loans, including the big fourt banks.
Negotiate for you: The banks are fighting for your business, and we'll use that to our advantage to get you the right deal. 
Provide expert advice: We'll provide advice to help you make better choices with your home loan.
All the running around: Our team will do all the legwork & running around with the lender from start to finish, so the process is hassle-free for you. 
Complete the application: We will work with you to get the documents we need, and fill out the pre-approval and final application on your behalf. 
Our home loan service is free
We offer our expert loan advice at no cost to you. We can do this because your lender pays us a commission when your home loan settles. We love being able to provide everyday Australians with the right advice, and give them back control over their home loan choices.
Expert advice from Mortgage Choice
Are you looking for a home loan but not sure what will suit you best? We can help. The Mortgage Broker Auburn team would love to help you get settled into the perfect home loan.  To make the process as convenient as possible, we can chat via phone, video or face to face - our mobile team come to you.
Call Anthony from Mortgage Choice in on 0401 682 867 or book a call below.
Book a call with Anthony  Home Loan Quick Quote
We service the areas of Ermington, Rydalmere, Dundas, Silverwater, Lidcombe, Granville, Auburn, Greystanes, Toongabbie, Parramatta, Merrylands and wider NSW.
How much deposit do I need to save?
What is home loan pre-approval?
How much can I borrow?
Fixed vs Variable rates
The right home loan for your needs
Our mission is to find the right home loan for your individual needs and to always have your best interests at heart. Plain and simple. Which is why we have such a wide range of lenders to choose from. We can search through hundreds of products to find something tailored to your situation. ~
First home buyer's guide
Purchasing your first property can be an overwhelming process and there may be steps you are unsure or unaware aware of. This guide will walk you through all of the steps involved in the buying process.