The team at Mortgage Choice Currumbin , headed up by Ben and Dawn Courage pride themselves on providing a service to all clients that is friendly, professional and hassle free.
They will try their upmost to find a loan suitable for your current needs and future goals with the intention of assisting you to fulfill your dreams.
With lovely smiles and friendly faces, the Mortgage Choice Currumbin team wants nothing more than to take the fear out of your finance.
So call for Courage!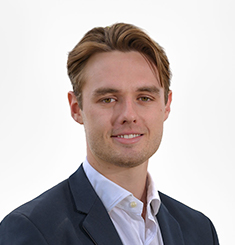 Ben Courage
Ben Courage - Franchise Manager
Is an enthusiastic young professional who joined Mortgage Choice Tweed Heads in 2015. Ben has seen the practices of Mortgage Choice first hand from a very early age, when he was taken to the office with Mum (Dawn Courage) during the school holidays. This exposure influenced Ben to become a broker himself and he has been operating as a loan consultant with Mortgage Choice Tweed Heads since 2015. In 2017, Ben took the next step in his development and completed his Diploma in Mortgage Broking and became a member of the MFAA.
In 2018, Ben was given the opportunity to shift locations and be franchise manager in the Currumbin Waters office, which he is thouroughly enjoying.
Ben is a people person and loves to chat about the current needs and future goals of his clients and helping them to take the necessary steps into making those dreams very much a reality.
Ben specialises in dealing with young clients and first home owners wishing to get started on the property ladder but also enjoys finding solutions for more complex structures.
As a motoring enthusiast, Ben also enjoys the challenge of beating the car dealerships when it comes to finance.
In his spare time Ben is heavily involved in local cricket and plays on the Gold Coast in the 1st Grade competition. When he isnt wearing his whites, Ben loves spending time with family and friends, enjoying the beaches that the Gold Coast and Tweed have to offer, eating out and supporting local licensed establishments.
Sue Whitehead
Sue Whitehead- Loan Consultant.
Sue joined Mortgage Choice in Currumbin in 2012 and became a loan writer in 2015. Sue has an extensive background as a Paralegal including conveyancing and producing mortgage documents for financial institutions. As a fully accredited loan consuultant Sue has a particular passion for helping first home buyers.
Don Brown
Don Brown- Loan Consultant
Don is a long-term Gold Coast resident with over 17 years' experience in bank lending and brokering. Don has a strong desire to find solutions to his client's needs at a time and place that fits in with their busy lifestyles.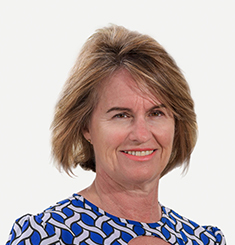 Dawn Courage
Franchise owner and Mortgage Adviser
Dawn founded Mortgage Choice in Kingscliff in November 2006. For 20 years prior she worked in homeloans for Global Banking giant Barlcays Bank in the UK. Dawn has a love of the business and relishes helping his clients fulfill their dreams and aspirations. Dawn is an acclaimed specialist within her field, with many awards and accolades to her name.
Dawn can also be found organising her local parkrun at Kingscliff and enjoying the cricket and sunshine at the beach on the Tweed when she is not busy helping clients with their mortgages and loans.
Dawn also has a part-time assistant in the office-Billy the Miniature Bull Terrier, who, when he is not asleep, welcomes clients with a wagging tail.
Financial Qualifications.
Diploma in Finance and Mortgage Broking Management. (Au)
Certificate in Mortgage Advice and Practice (UK)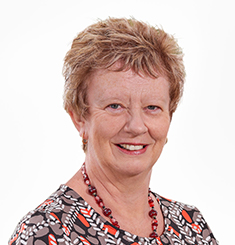 Karen Buckett
Karen, our client service manager is a keen traveller and her favourite destination is Las Vegas. She worked with Dawn for many years in the UK and joined her again in October 2014.
She enjoys talking to people, has an eye for detail and a passion for good customer service, she particularly enjoys assisting clients with their building projects as she has constructed several properties herself.