Call Us
Mobile - 0438 626 885
Office - 0438 626 885
Open Hours
Monday - Friday
8.30am - 5.00pm
After hours by appointment.

Address
285 Raymond Street
SALE,

VIC

3850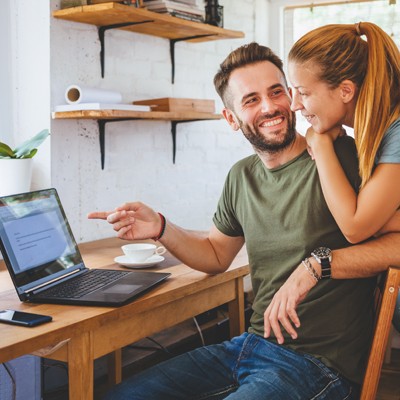 Latest home loan interest rates
The right home loan for your needs
Our mission is to find the right home loan for your individual needs and to always have your best interests at heart. Plain and simple. Which is why we have such a wide range of lenders to choose from. We can search through hundreds of products to find something tailored to your situation. ~
Dane from Sale was very helpful in finding us the loan we needed and took a lot of the stress off the admin in applying for the loan. These days loans are not so easy. The banks quite rightly have tightened up and are cautious, after the Royal Commission exposed some loose loan practices. Using Dane helps smooth the bumps.
The experience was made very easy. Will use again if needed.
Our experience with Dane in Sale & Traralgon was great. The process was easy and straight forward and we found Dane really helpful right throughout. Thanks Dane. Will definitely recommend to others!
Dane from Mortgage Choice in Sale does a fantastic job. Explains everything and always keeps you informed as to what is going. Highly recommend.
Dane from Mortgage Choice in Sale was great! We had changed our minds a couple of times with what type of property we were after and he was very accommodating through that, even after hours support. He took the time to listen to what we were after which resulted in our purchasing a fantastic asset. Thanks again!
I recently purchased my first property in Darwin and had Dane manage the set up of my mortgage all the way from Sale! Despite only being able to talk on the phone Dane was able to walk me through the whole process with ease and understanding (even though I'm in a different state) and was always able and willing to answer the millions of questions I had with a friendly and relaxed approach. He did all the time consuming paperwork and follow ups with the bank and conveyancer and I just had to read and sign and send things back! It was all so easy and stress free and saved me so much time especially being a full time worker. I will continue to utilise the fantastic services of Dane and his team despite the huge geographical distance between us!
Our experience with Dane at Mortgage Choice Sale was way above our expectations. Dane took the time to really understand our needs and helped us find the product that is most suited us. Dane really knows his stuff, he not only helped us with our current matters, but provided useful and logical information which will continue to benefit us into the future. Dane's knowledge and professionalism made the whole process seamless. I can highly recommend contacting Dane at Mortgage Choice.
Great experience. Everything went smoothly from start to finish. No question was too stupid (and there were plenty as I was a first time buyer!!) Would definitely recommend Mortgage Choice in Sale!
Dane from Mortgage Choice in Sale was incredibly helpful in getting us the best home loan for our situation. He was always quick to answer questions & follow up when needed. Great service, helpful & reliable. Thx Dane!
Dane is an exceptional mortgage broker with fantastic customer service skills who always takes the time to answers all your questions and follow up on any issues you may have. Dane from Mortgage Choice Sale makes the loan process so much easier which is great when you have a busy schedule. Thank you for your awesome service Dane, we will be back :)
Throughout all the bank changes and lending issues Dane stuck with us, gave us time and we got it done. Thanks mate. I recommend to anyone!
What an amazing experience we had getting our first home loan with Dane at Mortgage Choice in Sale! He knew every avenue for us to use in order to get approved by the bank. He was always available to talk when we needed to and he worked extremely fast and professionally, which resulted in a very fast settlement with no hiccups along the way. Thanks again Dane for your service!
This man knows what he does! Dane is fantastic and gets the job done fast. Thanks Dane
Dane was great, anyone that had to put up with me and my 101 questions deserves a GOLD star :O) No question was too stupid (and there were plenty as I was a first time buyer) I Would definitely recommend Dane and Mortgage Choice in Sale to anyone, and have already done so to family and friends.
E-guide: Step by step guide to property | Mortgage Choice in Sale
It's an exciting time when you're looking to purchase your first property! Borrowing a large amount to purchase a property means it can be quite a big process. Download our free e-guide about buying property from Mortgage Choice in Sale! It goes through each step in detail so you can feel comfortable knowing what's ahead.
Do some basic home loan calculations | Find out more about our home loan service