Whether your purchasing your first home, upsizing to make room for the family or investing in a rental property it's likely to be one of the most important financial decisions of your life. Who do you trust to help you through the journey?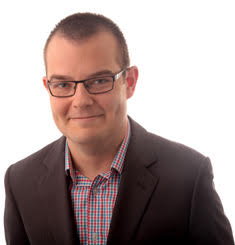 Dane Heinrich
I've been a mortgage broker for the last 8 years, and have a further 7 years experience in the banking industry.
Being a Mortgage Choice broker allows me to assess your personal situation and provide you with a wide range of solutions to suit your specific needs.
I'm a local, schooled in Maffra and have worked around the Sale and Latrobe Valley area for the last 15 years. My wife and I live in the area with our 3 young children and we both love it here.
I understand how important it is to support your local community, and that's why I've joined my local CFA in Giffard West, along with being on the committee for the Giffard West town hall. I'm also a member of the Committee for Wellington and the Sale Business and Tourism Association as well as the major sponsor and secretary for the Stradbroke Cricket Club (always looking for new players if you know how to swing a stick...).
I love sport, specifically AFL and Cricket. You'll find me 'toiling away' during the warmer months for Stradbroke Cricket Club.
Whether you're looking to buy your first/next home, purchase that investment property or simply check you're getting the best deal available, I'm the local with the knowledge, expertise and dedication to make the process simple, but effective.
Bridie Heinrich
As Client Care Manager, my role is to ensure the service you receive from Mortgage Choice Sale continues to be outstanding. It's my job to support our clients through the buying/ refinance process to ensure a smooth transition.
My experience in this business and previously in the insurance industry means I understand the challenges...and how to overcome them.
Outside of work, I enjoy spending time with friends and family, horse riding and water skiing.
Dane and I have 3 beautiful children together which also keeps me busy!
David Taylor
I have been a Financial Adviser since 2002, having worked in the financial services industry since 2000. The reason I decided to become a Financial Adviser was to make a positive difference to people's circumstances. It's really rewarding to watch a client put a financial plan into action and find themselves in a better financial position than they were before.