Whether your purchasing your first home, upsizing to make room for the family or investing in a rental property it's likely to be one of the most important financial decisions of your life. Who do you trust to help you through the journey?
Husband and wife team, Dane and Bridie, along with their financial adviser David, are committed to helping you make better choices for a better life! Having grown up in the area, we understand the adding complications that can come with finding finance for a regional property - and aim to make it as stress-free as possible.
Meet our team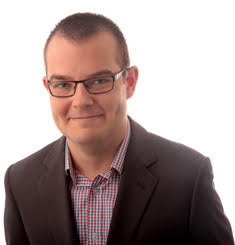 Dane Heinrich
Mortgage Broker | Business Owner
Dane has been a mortgage broker for the last 8 years, and has a further 7 years experience in the banking industry. Dane was schooled in Maffra and has been living & working in Sale and the Latrove Valley area for the last 15 years. He understands first-hand the specific needs of the regional borrower. That's why he's passionate about the value and panel of lenders he can offer at Mortgage Choice in Sale!
"My wife and I have both grown up in the local area, and live here with our 3 young children, so we understand the ins and outs of the local market, and regional finance. We're passionate about Mortgage Choice and the good quality lenders we have available on our panel - lenders that people in Sale and the surrounding areas may not have access to otherwise."
We understand the importance of being part of the local community - as a family and a business. That's why I've joined my local CFA in Giffard West, along with being on the committee for the Giffard West town hall. I'm also a member of the Committee for Wellington and the Sale Business and Tourism Association as well as the major sponsor and secretary for the Stradbroke Cricket Club (always looking for new players if you know how to swing a stick...).
I love sport, specifically AFL and Cricket. You'll find me 'toiling away' during the warmer months for Stradbroke Cricket Club.
Email Dane | 0438 626 885
Bridie Heinrich
Client Care Manager | Business Owner
As Client Care Manager, Bridie's role is to ensure the service all of the customers of Mortgage Choice in Sale receive the same outstanding customer service. We pride ourselves on making the process as simple and easy as possible - and Bridie is a huge part of that! Her experience in the finance and insurance industry means she understand the challenges that customers face - and how to overcome them.
"Having purchased propery before myself, I remember feeling a bit overwhelmed at everything that was required. That's a big reason why we place customer care and service as a central part of our business! We complete all the paperwork and follow up with the banks, so the process is less overwhelming for our customers. It's my job to support our clients through the buying/ refinance process to ensure a smooth transition."
Dane and I have 3 beautiful children together which also keeps me busy! We both love our local community and are heavily involved wherever we can be. We love the fact that our shopfront is right in the heart of Sale - meaning we are more connected to the community.
Outside of work, I enjoy spending time with friends and family, horse riding and water skiing.
Email Bridie | 0438 626 885
David Taylor
Financial Adviser | Financial Planning
Having worked in the Financial Planning industry since 2000, David brings a wealth of experience to the team and our clients. He works with people who want to make the most of their income, get their insurance up-to-date, build wealth both inside and outside of superannuation and have a solid retirement income.
"There's not many jobs out there in which you get to sit down with a client and map out the financial goals they want to achieve throughout their life - and then put together a plan to help them hit those goals. It's a pretty amazing feeling watching a client become less reliant on their paycheck, or live out their dreams in retirement."
Email David | Connect with David on LinkedIn | 0403 189 798