Team Profiles
Meet your home loan expert in Carindale, for Camp Hill, Mt Gravatt Carina and the surrounds
Since 2003, Derek McLeod at Mortgage Choice in Carindale has been helping Brisbane locals access experienced and professional home lending help to achieve their property goals.
You can be certain you'll always receive the best home loan advice and professional service possible. We are always here to help with your home loan, car loan, insurance, financial planning needs and more.
Talk to us today and let us help you get all of your finances sorted.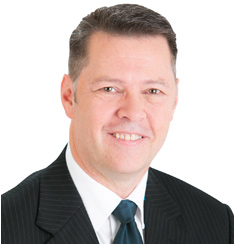 Derek McLeod
Positive, practical & knowledgeable
Derek's clients often comment that he has a knack for explaining things, which is likely due to Derek's extensive prior experience in education. From that start, Derek was driven by his ambition to start his own successful finance business and use that teaching experience to help his clients.
Ensuring that any questions his clients have are answered in a way that enables them to make informed, and confident decisions, is what Derek is passionate about.
Extensive mortgage broking experience
After nearly 20 years in the corporate and education sectors, Derek joined Mortgage Choice in March 2003. Since then, Derek has successfully helped hundreds of clients access over $200 million for their borrowing needs.
Derek's experience and excellent standing in the company, and indeed in the industry, was rewarded in late 2016 when he was elected as one of two Queensland delegates on the Mortgage Choice FAC (Franchisee Advisory Committee). In this capacity, together with delegates from other states, he consults with the Mortgage Choice executive team and its Board on issues affecting the franchise network. Among many notable successes in this role, in 2018, with other FAC delegates, he was instrumental in the negotiating of a new remuneration structure for the network of Mortgage Choice Franchisees.
A highly qualified expert
Full Member of the Mortgage Finance Association of Australia (MFAA)
Diploma in Financial Services - Finance, Mortgage Broking Management.
Bachelor's Degree in Adult and Vocation Education (Griffith University, Brisbane QLD)
Associate Diploma in Human Resource Development (Griffith University, Brisbane QLD)
On a personal level
Away from the business, Derek enjoys spending time with his two adult daughters and his wife, Karen.
Derek loves international and local travel, and has lived all over Australia, as well as in the USA and the UK. Derek has now called Brisbane home for over 35 years.
A cricket fan, Derek has played competitively since the age of 10, and represented South Brisbane Districts CC at grade level for nearly 20 years. Though his playing days are now behind him, he says he would still pull on the whites to fill in for Souths if they ever needed.
Derek is also a classic car enthusiast, and he was recently appointed to the role of Secretary of the Austin Healey Owners Club of Queensland.
Derek is ready to work hard for you
Always ready to go the extra mile for his clients, Derek takes a 'client for life' approach to his business. You can rest-assured he will be committed to working hard for you from the moment you become a client.
Call Derek today on 0405 150 859 or email him at derek.mcleod@mortgagechoice.com.au.
Patrick Harrison
Having been a Financial Adviser since 2008, Patrick built his experience working with two major banks.
Patrick's long-standing interest in finance grew from his parents' keen interest in the investment markets. His mother worked in stock broking for over 15 years, and so financial planning has always been an area of interest for Patrick and drives his passion to this day.
Patrick strives to uncover what is important in his clients' lives - both now and into the future - in order to develop a plan to achieve their financial and lifestyle goals. He endeavours to build life-long relationships with clients, maintaining an ongoing dialogue to ensure everything stays on track as their circumstances change over time.
Working with clients from all walks of life drives Patrick's solution-based expertise - from those just starting out on their financial journey with the purchase of their first home, all the way through to investors and also those who require pre- and post-retirement planning.
For an appointment with Patrick, contact our office on 07 3398 8044.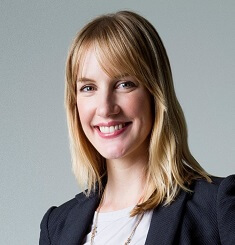 Jessica Halcrow
Jess looks after the Marketing for Mortgage Choice in Carindale.
Keeping a 'finger on the pulse' of the hot finance topics and making she is kicking goals for the business are Jess's professional passions.
On a personal level, Jess enjoys Yoga, walking her dog and spending time with her husband, Grant and son, Jack.