Derek's career with Mortgage Choice began back in March 2003, where he opened temporary and then permanent kiosks within Garden City Shopping Centre at Upper Mount Gravatt. From there he moved into an administration office within the Centre.
In September 2013, Derek opened a new office in the Professional Suites in Carindale Shopping Centre, which is where he is based today.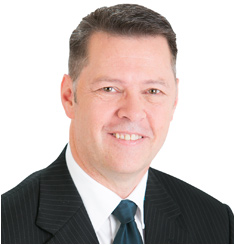 Derek McLeod
Positive. Practical. Knowledgeable
Derek's clients often comment that he explains things in a way they can understand - this is perhaps due to his many successful years in the field of adult education. But like many, he was always driven by his belief in himself and his ambition to run his own successful business. He prides himself on ensuring any questions his clients have are answered in a way that enables them to make informed, and confident decisions. 
Experienced
After nearly 20 years in the Corporate sector, Derek joined Mortgage Choice in March 2003, and teamed up with Luke Cashin to set up in Garden City Shopping Centre in December 2004.
Since then, Derek has successfully settled over $200m in mortgage loans for many satisfied clients.
Qualified
Full Member of the Mortgage Finance Association of Australia (MFAA)
Diploma in Financial Services - Finance, Mortgage Broking Management.
Bachelor's Degree in Adult and Vocation Education (Griffith University, Brisbane QLD)
Associate Diploma in Human Resource Development (Griffith University, Brisbane QLD) 
Adventurous 
Away from the business, Derek likes to spend time with his family, he has two daughters and a beautiful wife, Karen.
Derek has travelled widely, and lived all over Australia, as well as the USA and the UK, but has called Brisbane home for 30+ years.
He has played competitive cricket since the age of 10, and represented South Brisbane Districts CC at grade level for nearly 20 years. He still plays for Souths occasionally in the Brisbane Over 40s cricket competition.
Ready to work hard for you
Derek is always ready to go the extra mile for his clients, and takes a 'client for life' approach to his business, so you can rest assured he will be committed to working hard for you for the long term if you choose to become his client.
Call Derek today on 0405 150 859 or email him on derek.mcleod@mortgagechoice.com.au