Mortgage Broker in St Clair
Best Mortgage Broker in St Clair | Home Loans St Clair

Buying a property in St Clair?
Are you ready to purchase a property in St Clair? This suburb has great shops, great walking tracks and beautiful parks to stroll through especially if you are a dog lover. If you're looking for a property in this suburb, it's good to know that the median house price in St Clair last year was $779,000.
If you're ready to proceed with a property purchase, then give Des McDaid a call on 0411 333 672.
Top-rated Mortgage Broker
Many think a mortgage broker is just there to get you the right home loan, but they are so much more than that. As your local Mortgage Broker, Des McDaid will explain your borrowing power, let you know how much deposit you need, explain your purchase costs and of course help you organise pre-approval. If you're looking for a great mortgage broker, then get in touch with Des this week.
Des will do all the legwork in finding the right home loan for your needs and support you throughout the entire application and settlement process.
A fixed interested rate or a variable interest rate?
Fixed or Variable? It's the big question on every home buyer's lips. So, which one should you choose?
There are pros and cons to both. The benefit of a variable interest rate is that you can benefit when the RBA or your lender drops interest rates. Conversely, if rates rise, your home loan interest rate may rise.
On the other hand, fixed interest rates come with a set interest rate for a set period of time, which means you have the certainty of knowing what your monthly repayments will be.
If you would like to learn more about this, watch our short video below or feel free to get in touch with mortgage broker Des McDaid.
Need more information? Use our home loan resources!
Download our first home buyer guide
Download our free guide to refinancing
Check out our lowest interest rates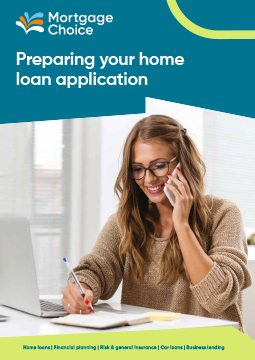 To start the conversation, reach out to Des McDaid on 0411 333 672.
We can also help you with: