Mobile Mortgage Broker for the Blaxland, Springwood, Penrith, Glenmore Park and St Marys
Des Mc Daid is your Mortgage Choice Broker helping you find the best home loan and finance solution in Penrith , Glenmore Park, St Marys and the Blue Mountains. As a Mobile Broker I Come to You!
Blaxland
5.0 (23+ total reviews)
Aggregated from:







Call Us

Mortgage Choice Blaxland

Mobile - 0411 333 672
Office - 02 4739 4056

Fax - 02 4739 1905
Open Hours

Mortgage Choice Blaxland

Monday - Friday: 9:00am - 5:00pm


After hours by appointment

Free Appointment
Mobile Broker
Servicing the Blue Mountains, Penrith, Glenmore Park, St Marys, St Clair and surrounds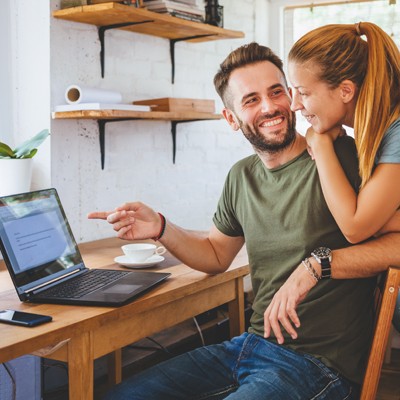 Latest home loan interest rates
Book an appointment with Top-rated Mortgage Broker Des McDaid!
Des McDaid is your Mortgage Broker in Blue Mountains, Penrith, Glenmore Park and St Marys.
As your local mortgage broker, Des will do all the legwork in finding the right home loan for your needs and support you throughout the entire application and settlement process. He will compare and save on your mortgage with great deals from our panel of over 20 lenders, including the big four banks.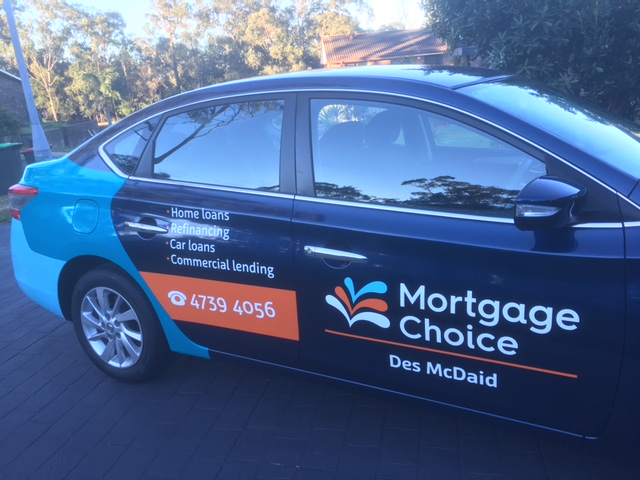 Start your home loan journey today
Why choose Mortgage Choice?
Your best interests at heart
At Mortgage Choice, the only thing that matters to us is the home loan that's right for you.


We're more than mortgages
Mortgage Choice is your one-stop shop for financial solutions. As well as home loans, we offer risk & general insurance, car loans and business lending. We're here for the long term to help you achieve your goals.


Making better choices
We believe that every Australian has the right to home loan and financial advice they can trust and afford. We've been around for over 20 years and have helped over 400,000 Australians to make the better choices that lead to a better life.
To arrange an appointment at a time and place convenient to you call Des on 0411 333 672.
Our Mission | Mortgage Broker Des McDaid
Our mission is to find the right home loan for your individual needs and to always have your best interests at heart. We will help you organise pre-approval so you can shop for your new home with confidence, knowing exactly what you can afford or we'll compare your current home loan against hundreds of others to see if we can get you a better deal.
If you're looking to save money on your home loan or if you need an experienced Mortgage Broker, then call our office on 0411 333 672.
Home Loan Property Guides
If you would like to do some of your own research first, make sure you check out our home loan resources below!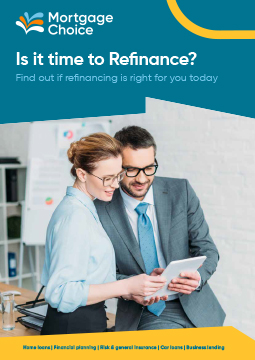 Mortgage Choice in Penrith, Glenmore Park and St Marys can also help you with:
If you're ready to speak with a Mortgage Broker, then reach out to Des this week!
The right home loan for your needs
Our mission is to find the right home loan for your individual needs and to always have your best interests at heart. Plain and simple. Which is why we have such a wide range of lenders to choose from. We can search through hundreds of products to find something tailored to your situation. ~
Client reviews
Des worked so hard to get our loan approved in quite difficult circumstances. He was always on top of everything, efficient and highly communicative. He really listened to our needs and fully delivered. Can't recommend him highly enough.
Des was referred to us from a friend and did a fantastic job at organising us a great deal for our second home purchase. For a previous purchase we'd organised directly with the bank and we will never do it this way again - Des was attentive, responsive and helpful at seemingly any time of day. Can certainly recommend using Des for your firstnext purchase.
Great service from Des, commutation was great, we where kept well informed throughout the process.
Des was fantastic, couldnt have been happier with his assistance throughout the whole process.
If I could give Des 10 stars I would. He was absolutely amazing throughout the whole process of our first home purchase. He was speedy with email replies and always available to answer any questions, as silly as some were as my partner and I knew nothing about buying a house. Des was patient and reassuring and kept us in the loop throughout every stage of the process. Could not recommend him highly enough
Des was amazing, he did all the hard work for us Definitely recommend if you need help refinancing mortgages, or any loans.
Not many banks were willing to loan to us, but Des got us a loan for our dream house. Then as the interest rates were going up, Des called the bank and negotiated a lower rate for us, saving hundreds a month I would recommend Des to anyone seeking a loan.
100 would recommend, des was very easy, quick and professional to work with through out the whole process of buying our home.
Des went above and beyond to access mortgage options for me which allowed me to buy my first home in Australia. My situation was a complex one, which meant I had been turned away by numerous other mortgage brokers. That didnt put Des off though. He did the research and gave me the time and relevant information to consider my options.
Des is incredibly experienced and knowledgeable and great to communica... read more
This is the second time we have used des. He was great the first time in helping us get a mortgage and has done a great job this time. We would highly recommend des to anyone. He is very professional and always there to answer any questions. Thank you again des for all your help.
Refinancing guide
Considering refinancing? Our guide explains the reasons, costs and steps involved in refinancing your home loan.