Call Us
Office - 07 5549 0800
Fax - 07 5549 0822
Open Hours

Monday - Friday: 9:00am - 5:00pm


After hours by appointment
Address
Shop 15, 174-176 Pascoe Rd
ORMEAU,

QLD

4208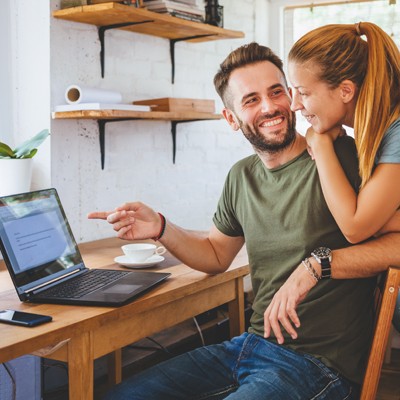 Latest home loan interest rates
I was recommended Mortgage Choice from a person who works within the Finance industry and from the outset, I was dealing with people that showed enthusiasim, professionalisim and a desire to provide the best service possible. Many thanks for your help in achieving a posititive outcome and making the journey a pleasant experience. Many thanks. Emil

The information and the prompt support made everything far easier than it would have been without using a broker. I would like to thank Mortgage Choice for lending their knowledge, their experience and their professionalism to make this an easy process.

Deslie and the team at Mortgage Choice Beenleigh are outstanding in their service. From responsiveness, to going to bat with the bank to get a good rate, to ensuring settlement was as smooth as possible, I couldn't recommend them more.
After meeting several mortgage brokers we were really frustrated because we were informed that our income & the savings were not sufficient to go for the house we wanted. But, after the first meeting with Deslie we felt confident & knew she would help us choose the loan that was right for us. Deslie & the team provided excellent customer service & were very professional. We can highly recommend Deslie to anyone who?s looking for a knowledgeable, efficient and a friendly broker. Thanks, Nalin & Radika

Your Service was very Professional and all correspondence was very quick. You saved me a lot of time and stress in going to see the bank directly. I was very impressed in all areas and would definitely recommend your team to any of my family or friends looking. Thanks team!!
I was a first time home buyer and the level of service Deslie and Sheree provided was excellent. I was kept informed as everything progressed and cannot say enough about how great the level of customer service provided was

seriously I could not fault you girls in the office. I have already referred Deslie onto our friends ( which Deslie has already been out to see) keep up the great work. Am happy to refer you to all our friends and family. Thanks again :) I would like to thank Deslie for helping us with the smooth purchase of our New Home. Her skills and professionalism was 'outstanding'. Her office team were fabulous too, with regular updates by email and SMS. It was nice to receive the sms messages - out of the blue. Thanks so much ladies, you were AWESOME.

We have dealt with Deslie before, and were looked after very well. We decided that Deslie can look after all our money needs/ loans etc . So again we needed advice and direction on a business short term loan We were given options and then all was put into place, nice and easy! Thank you to all who kept in touch with us, as we had three people emailing and calling to keep us up to date and have options all the way through the process. Great job! Thanks again Paul and Robyn Alberthsen

Deslie and the girls are wonderful, you have a great team. We were first home buyers and didn't think it would even be possible to get a home just yet but Deslie and the girls made it happen we had no troubles at all everything went so smoothly. The girls kept us very updated every step of the way. Thank you again From Cindy and Matt

Very efficient organisation, every email and phone call was beyond my expectation. As a new home owner first mortgage all my questions where answered in terms that I could understand. Every step of the way was covered by you and your team. Thanks for everything.

We have used deslie before for another house we purchased years ago and decided to go with her again. She is so professional and organised in her field . Everything went like clockwork .no hassels .fantastic service and undates .I would highly recommend her and their team to friends etc and will again use them in the future for further purchases . Very happy home owners .From Julie and Doug
The Ladies at Mortgage Choice are a cut above the rest. We can't recommend them highly enough. From start to finish they keep us informed and answered all our questions with ease.
Deslie Taylor and all the ladies at Mortgage Choice are so very happy to help you with any questions or concerns that you might have.We have found them all to be so helpful and a delight to deal with.We highly recommend them.10out of10 . Regards Jan & Michael
Step by Step Guide by Deslie Taylor
There are many steps involved in purchasing a property which can vary between residential and investment properties. This guide explains each step in order as well as what is involved at every stage of the purchasing process.
Download now