Multi-award winning team - Mortgage Brokers on the Gold Coast, Ormeau & Yarrabilba QLD. Covering areas Beenleigh, Windaroo, Jimboomba, Tamborine & Surrounds
Need help with your finances? Talk to the team in Ormeau for help with refinancing, buying your first home, car loans, business and more.
Ormeau
5.0 (136+ total reviews)
Aggregated from: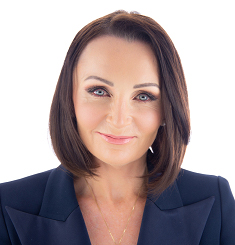 Call Us

Mortgage Choice Ormeau

Office - 07 5549 0800

Fax - 07 5549 0822
Open Hours

Mortgage Choice Ormeau

Monday - Friday: 9:00am - 5:00pm


After hours by appointment

Free Appointment
Address
Shop 15, 174-176 Pascoe Rd
ORMEAU,

QLD

4208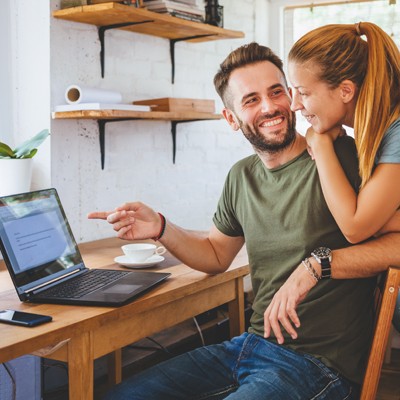 Latest home loan interest rates
Our top 5 lowest interest rates available
Lender
Interest Rate*
Comparison Rate
Lender
Interest Rate*
Comparison Rate
Credit criteria, conditions, fees and charges apply. Subject to suitability. The comparison rates in this table are based on a loan amount of $150,000 and a term of 25 years. Warning: This Comparison Rate applies only to the example or examples given. Different amounts and terms will result in different Comparison Rates. Costs such as redraw fees or early repayment fees, and costs savings such as fee waivers, are not included in the Comparison Rate but may influence the cost of the loan.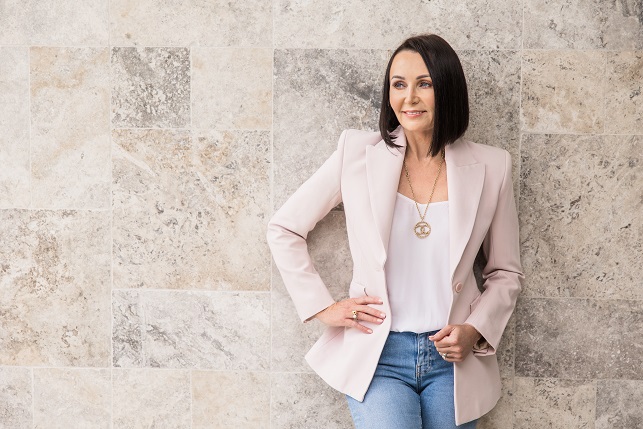 We make home loans easy
Deslie Taylor and the award-winning team at Mortgage Choice in Ormeau & Yarrabilba have helped hundreds of home buyers just like you achieve their dreams. Now we'd like to help you achieve yours if you are:
Seeking next home finance
We earn your trust
Buying a home is one of the biggest financial transactions you will make in your lifetime. Selecting a home loan is a big part of this process – that's where our support is your best advantage.
We'll track down the most appropriate loan for your needs from our panel of up to 25 of Australia's leading banks and lenders. It saves you time, stress and maybe even money.
Our service is no cost for you
We are your one stop shop for all your loan finance needs, and our long term commitment means we'll stay in touch to ensure your loan continues to meet your needs.
Here's the best part - there is no charge for our service. We're paid by lenders after your home loan settles.
Let's make your goals happen
As your local home loan specialist and mortgage broker, Deslie is ready to help in Ormeau, Beenleigh, Jacobs Well, Mt Tamborine, Yarrabilba, Logan Village, Waterford, Greenbank, Jimboomba, Yatala and all surrounding suburbs.
Call Deslie today on (07) 5549 0800 or email deslie.taylor@mortgagechoice.com.au to arrange an appointment. Or simply click on the Contact Us link at the top of the page and we'll be in touch. We are available to come to your home or office at a time that suits you.
Visit and 'Subscribe' to our YouTube channel to see the whole series of our informative videos covering everything from
First Home Buyers
Building a House
Investment Lending
Preparing for Sale
Local Business'
And everything in between
Sally explains how we can seek a better home loan interest rate for you.

Deslie Taylor named 2019 Mortgage and Finance Broker of the Year
Local business owner and mortgage broker, Deslie Taylor, of Mortgage Choice in Ormeau (QLD) was named Mortgage and Finance Broker of the Year at The Adviser's Women in Finance Awards 2019.
The Mortgage and Finance Broker of the Year award recognises the professional who best represents the industry across key factors, including but not limited to, business growth, quality of loan submissions and exceptional customer service, as well as business processes systems, stakeholder engagement.
This is the third year in a row that Ms Taylor has won the award.
Ms Taylor was also recognised at the The Adviser's Better Business Awards in February where she received the Editor's Choice Award in recognition of her dedication to ongoing development and service. Ms Taylor also won the award for Best Branded Office in Queensland.
Mortgage Choice Chief Executive Officer, Susan Mitchell said, "Deslie's ongoing recognition on both a state and national level is a testament to the extraordinary broker and business owner she is. Her tireless pursuit of excellence ensures that her business continues to flourish.
"Deslie's approach towards customer service has made her a role model in our network. Her drive to ensure that her customers are making sound financial decisions and her desire to help them realise their goals is core to our philosophy.
Speaking about her win, Ms Taylor said, "I am absolutely overjoyed by this recognition. To have won this award three years in a row means more than I can say. It is such vote of confidence in the work I do and inspires me to keep striving for more.
"It was wonderful to attend the awards evening and be surrounded all the outstanding women whose professionalism raises the bar in financial services.
"This would not be possible without the hard work and support of my team who have helped make Mortgage Choice in Ormeau what it is today.
"Looking ahead, as always, we will continue to put the customer at the centre of all we do and help more Australians realise their financial dreams," Ms Taylor concluded.
If you would like learn more about your home loan or financial advice options, call Deslie Taylor on (07) 5549 0800
Client reviews
Deslie, Tenisha and the team at Mortgage Choice Ormeau have been brilliant on our purchasing journey and have gone above and beyond to help us find the right home and financing solution. Cannot recommend them highly enough, thank you again
Easy to understand efficient service by all involved.
Deslie,cayla and there team done all there amazing work to get us our first investment property they kept us up to date with every step and was happy to help us with any enquires. I found the team very easy to deal with and they explained everything to our understanding. Cant thank this team enough would recommend to anyone and cant wait to deal with use in the future thanks agein aaa service
Absolutely amazing team Helpful, professional and prepared to go that extra mile. I cannot recommend them highly enough and would have no hesitation using them again. Pick up the phone and call Deslie and the team and tell them their favourite red room client sent you. IYKYK Mel
Deslie and her whole team, did an amazing job on finding the best mortgage and give you the best advice suitable for your situation, also the communication In between the bank yourself and them was very consistent thru out the whole period. It just made the whole process very easy and smooth. Could not recommend deslie and her team more. Thank you
This is my second time using Mortgage Choice Ormeau. Again can't thank the team enough. Always so very helpful and efficient. Would highly recommend.
From start to finish the whole process of applying for a loan and choosing the right home to fit the budget was made easy. Everyone was professional, friendly and super helpful.
Deslie Taylor and her team were fantastic in assisting me with securing my first ever home loan. They held my hand throughout the entire process and were more than happy to explain things over and over to me when I didn't quite understand. They made me feel comfortable and kept in contact the entire time. Thank you Deslie and team for being the best
Cannot recommend Simone, Rory and all the staff from Mortgage Choice Ormeau. They made the process of refinancing my home easy and stress free. Thank you all for your hard work
Amazing everything. Thanks
Step by Step Guide by Deslie Taylor
There are many steps involved in purchasing a property which can vary between residential and investment properties. This guide explains each step in order as well as what is involved at every stage of the purchasing process.
Download now