Your award winning Mortgage Brokers & home loan experts in Balwyn, Balwyn North, Glen Iris & Surrey Hills
Are you looking for help to find the right home loan? Or build a great financial plan?

Talk to the local Mortgage Choice brokers & financial experts in Balwyn, Balwyn North & Glen Iris. Our award winning Mortgage Choice team can be your advocates with the banks & help you through the process.
Call Us
Office - 03 9432 5484
Fax - 03 9432 5845
Open Hours

Monday - Friday: 9:00am - 5:00pm


After hours by appointment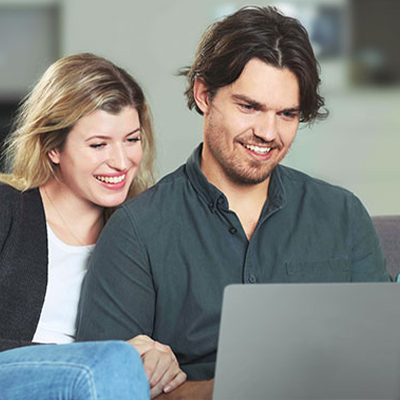 Latest home loan interest rates
Start your home loan journey today
We help you make the most out of your finances
Wherever you are in your finance journey whether it be buying your first home or investing in property, our experienced team of mortgage brokers and home loan experts can help you make the most out of your finances.
You might need someone to help you find the right home loan at a low rate, make the most out of your investment property or build you a simple but effective financial plan for the future. Whatever it is, the Balwyn & Surrey Hills Mortgage Choice team are here to help.
The difference the right home loan can make
Let Dwayne and the team of mortgage brokers in Balwyn, Balwyn North & Surrey Hills help you find the right home loan from our panel of over 20 lenders - including the big banks and some specialist lenders. We search through hundreds of products to find you the right one at a great rate.
We know the huge difference the right home loan can make to your finances and monthly home loan repayments.
Our team make sure they're at the top of their home loan game and know about any new home loans, rate specials or better features available. They can then match you to the home loan that best suits you and your finances.
Find out more about our home loan service.
"Dwayne & his team were outstanding at all times during the process of selling our existing home & purchasing our new home. It made our job so much easier knowing the experts had everything sorted behind the scenes. We are already recommending their services to our friends & family."

[ Alan & Mandy, Balwyn ]
We do more than than the research
Our service doesn't stop at finding you the right home loan at a great rate - we complete the home loan paperwork and submit to the lender on your behalf. Our team also makes sure everything is running smoothly and follow up with the lender, ensuring your loan is progressing smoothly & updating you along the way.
And our home loan service is no cost to you as your chosen lender pays us after your loan settles. So you get all that expert advice and service for free.
What stamp duty will you be paying? What will your repayments be? Find out with our mortgage calculators
So, how does a Mortgage Choice broker get paid?
As Mortgage Choice brokers, we are paid the same commission regardless of the home loan you choose from our wide choice of lenders.
That ensures we're focused on the right outcome for you - not for us. With other mortgage brokers, that's not always the case. Check out our video below to find out more about how Mortgage Choice brokers get paid.
We're more than mortgage brokers
Our mortgage broker & finance team in Balwyn & Surrey Hills believe that finances don't stop with your home loan. The importance of your finances continues throughout your life and we're here to help you every step of the way, wherever you might be starting from.
Do you need help budgeting and saving?
Book an appointment with our team
Let our award winning team help you with your home loan or finances. Book a time to chat to the team in Balwyn, Balwyn North & Surrey Hills on 9580 6922 or click on the Contact us button at the top of the page.
Let us be your advocates with the banks and make better choices for a better life! Our mortgage broker and finance team service the areas of Balwyn, Balwyn East, Deepdene, Stradbroke Park, Balwyn North, Greythorn, Camberwell, Camberwell North, Camberwell South, Camberwell West, Hartwell, Middle Camberwell, Camberwell East, Canterbury, Mont Albert, Surrey Hills, Surrey Hills North, Glen Iris, Tooronga & surrounding areas.
Find out what our clients say about us
We can help you with:
Home loans

Investment loans

Refinancing your current loan

Car loans

Personal loans

Financial planning

Finding the right insurance

Credit cards

Business & equipment finance
Check out our home loan resources:
The right home loan for your needs
Our mission is to find the right home loan for your individual needs and to always have your best interests at heart. Plain and simple. Which is why we have such a wide range of lenders to choose from. We can search through hundreds of products to find something tailored to your situation. ~
After being let down by the on-line lender I had originally approached I was left with two weeks to find bridging finance of around $1,000,000. Without Dwayne's assistance, help and knowledge it was probably not going to happen. End result, settlement on time and at a lower rate than had been offered on-line. I have no hesitation in recommending Dwayne's services.
On advice from my Accountant I met with Dwayne to discuss home loan options for my investment property purchase. Dwayne obviously has a lot of experience in finance as his advice and guidance was first class. I will be recommending Mortgage Choice in Balwyn to my family and friends.
Many thanks Dwayne for your assistance and professionalism with my recent home purchase. You could not have made the process any simpler for me and worked with me to fit in around my busy work schedule. You took my requirements and preferences into account when coming up with recommendations. It was a great feeling knowing I was confident the whole way through that everything was all taken care of, and my best interests were being looked after. Dwayne, I have really appreciated the follow up since settlement to make sure all is tracking along well, and is working the way I want it to. I will have no hesitation in recommending your services to my family and friends, and anyone else who may ask.
Many thanks for your assistance with our recent refinance and investment purchase. We appreciate the efforts you went to, particularly given the tight timeframe. Thanks for the great service provided.
First home buyer's guide
Purchasing your first property can be an overwhelming process and there may be steps you are unsure or unaware aware of. This guide will walk you through all of the steps involved in the buying process.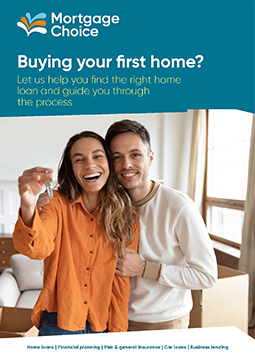 Help me
calculate