Mortgage Choice Emma MacGillivray servicing Karalee, Lowood, Laidley & across Queensland
The home loan journey can take time but is so rewarding when settlement day comes! As your local Mortgage Choice Broker in Karalee, I love finding clients a home loan that's the perfect fit for their next property purchase and supporting them through the journey. I offer a free home loan service and access to over 30 lenders. Get in touch today!
Call Us
Office - 0432 396 507
Open Hours

Monday - Friday: 9:00am - 5:00pm


After hours by appointment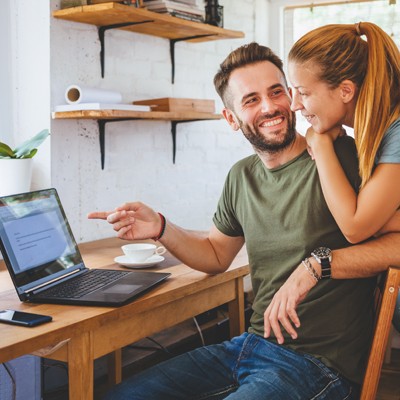 Latest home loan interest rates
Expert advice and support on your home loan journey
Most people embarking on the home loan journey understand how daunting it can be. As your local Mortgage Broker in Karalee and Lowood, I understand just how important it is to be able to access expert advice and have someone who is truly committed to looking after you every step of the way. Here's how I can help:
I have access to over 35 lenders
Having a wide range of options when choosing a home loan is so important! We are all so different and have unique circumstances, so it makes sense that we should explore a range of lenders to find the right solution. I do the shopping around on your behalf, comparing your requirements with thousands of home loans until I find a few options that meet your needs.
I do all the legwork
As your Mortgage Broker, it's my job to liaise with the lender on your behalf, put together your application and keep you updated along the way. This frees you up to get back to your property search and leave the heavy lifting to me.
I'm here for the long run
I genuinely care about each and every one of my clients - and not just until settlement day! I intentionally keep my business small, so each one of my clients can reach out at any time and know they have my full energy and attention. It's important that I have the time to put into each client, so they can approach their next purchase confidently.
I don't charge for my service
It's one of my favourite things about being a Mortgage Broker! We don't charge for our home loan service because your lender pays us when your loan settles. It means I can provide my support and expertise to anyone looking for advice.
Let's get going on your next property
I'm passionate about finding my clients a home loan that feels like the perfect fit for their finances and their next purchase. As a mobile broker, I can come to you across Karalee, Lowood, Laidley and across the Gold Coast.
Contact Emma MacGillivray on 0432 396 507 or click on the button to request a call.
With Mortgage Choice, you're never a loan
When is the right time to refinance?
Equity explained
How much deposit do I need to save?
The right home loan for your needs
Our mission is to find the right home loan for your individual needs and to always have your best interests at heart. Plain and simple. Which is why we have such a wide range of lenders to choose from. We can search through hundreds of products to find something tailored to your situation. ~
Step-by-step guide to home ownership
There are many steps involved in purchasing a property which can vary between residential and investment properties. This guide explains each step in order as well as what is involved at every stage of the purchasing process.