Your local Mortgage Broker in Manly, Brookvale, Beacon Hill & surrounds
At Mortgage Choice, we believe every Australian deserves access to quality, free home loan advice. With over 25 lenders on our panel, we provide access to thousands of home loans & expert support to help you find the right loan.
Brookvale
5.0 (5+ total reviews)
Aggregated from:







Call Us

Mortgage Choice Brookvale

Office - 0403 387 309
Open Hours

Mortgage Choice Brookvale

Monday - Friday: 9:00am - 5:00pm


After hours by appointment

Free Appointment
Mobile Broker
Based in Manly, our team can come out at a time and place that suits you best. Book a chat with us!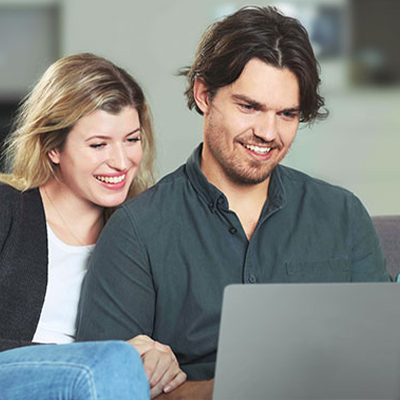 Latest home loan interest rates
Every Australian deserves quality home loan advice
We believe that every Australian deserves access to quality home loan advice. You shouldn't have to fit into a limited range of loan options, or just take the bank's word for it. We want you to have a home loan that's right for you and your property - it can make a big difference to your finances in the long run.
We offer a free home loan service to make the process as easy as possible for you to purchase your first home, investment property or new business.
Our free home loan service includes:
Reviewing your situation & figuring out how much you can borrow
Doing all the shopping around for you to find a great lender & home loan
Matching a home loan with a great rate & features to your goals
Completing the pre-approval application paperwork
Liaising with the bank on your behalf
Following your loan through to settlement & beyond
Everyone's needs are different
Just like every property is unique, so too are your borrowing needs. That's why we love having over 25 lenders on our panel - including all the big banks and some specialist lenders. We have the wide range required to find a home loan that suits almost anyone.
With the knowledge, experience, and technology on our side, we pride ourselves on taking complexity out of home loans, helping you to work through even the most complex personal situations.
Your next property starts here
Call Greg & the Mortgage Broker Manly team on 0403 387 309 or click on one of the buttons below to get started.
How much deposit do I need?
Should I refinance?
The right home loan for your needs
Our mission is to find the right home loan for your individual needs and to always have your best interests at heart. Plain and simple. Which is why we have such a wide range of lenders to choose from. We can search through hundreds of products to find something tailored to your situation. ~
Client reviews
What can we say Greg's been a superstar from start to finish. Our first time applying for a home loan we went into the process thinking it would be difficult. 3 weeks from start to finish Greg had it all wrapped up

Fantastic communication from start to finish which was amazing.

Thanks so much for all your help getting our Land build mortgage sorted.

Gary Lauren
Greg was amazing and very helpful in our refinance of my mortgage.. kept me up to date and wasn't pushy
It was a pleasure to have Greg work for us finding the best deal in the market. He went beyond the brief and made sure that we were in a better position. I would highly recommend Greg to anyone that is looking for a mortgage. He was very professional and always kept us up to date with where everything was at.
Greg was hard working, diligent and very persistent in getting the result that we needed to secure a mortgage. The process was very protracted because of difficult lending criteria and Greg stuck at it for us and was always positive and on our side. I highly rate Greg and we will continue to use his services in the future. Very grateful for Greg for securing our property for us in a tough market
Greg was an absolute legend. After being told from a few providers that I couldnt get what I was after. Gregs hard work and dedication to the job was very professional and time efficient and the end result, had me where I needed to be. I highly recommend using Greg. Thanks again mate Forever grateful.
First home buyer's guide
Purchasing your first property can be an overwhelming process and there may be steps you are unsure or unaware aware of. This guide will walk you through all of the steps involved in the buying process.