Mortgage Broker Dubbo, Forbes, Parkes and the surrounding area
Need help with your next home purchase? Talk to Mortgage Broker Ian Marchant in Dubbo, Forbes, Parkes and the surrounding area for expert assistance with home loans, car loans, business lending, and more.
Dubbo
5.0 (18+ total reviews)
Aggregated from:






Call Us
Office - 0410 452 622
Open Hours

Monday - Friday: 9:00am - 5:00pm


After hours by appointment
Address
69 Wingewarra Street
DUBBO,

NSW

2830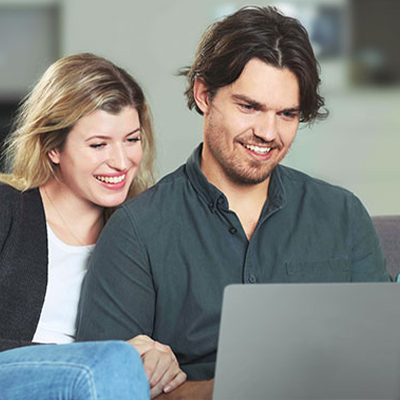 Latest home loan interest rates
Start your home loan journey today
Mortgage Choice Broker in Dubbo
As your local Mortgage Choice broker in Dubbo, Ian will provide you with access to a wide choice of lenders, including the major banks.
We understand the loan pre-approval requirements of these lenders, making it quicker and easier for you to apply for pre-approval.
If you would like to chat with a Mortgage Broker in Dubbo, Forbes or Parkes then get in touch with Ian Marchant on 0410 452 622.
Find out how much you can borrow!
Before you start shopping around for a home or investment property, we recommend giving us a call to discover your borrowing power in today's market. In other words, how much you can afford to borrow. Factors such as your income, assets, expenses and liabilities will all be considered to determine your borrowing power.
To find out your borrowing power, you can use our online calculator.
Find out how much you can borrow
Book a home loan appointment by calling Mortgage Broker Ian Marchant on 0410 452 622.
We can also help you with:
Buying a home in Dubbo?
If you're looking at getting into the Dubbo property market, it's important to check that you're ready. Once you've worked out how much you can afford to borrow and repay, saved your deposit, factored in all the costs involved, and investigated the home loan that's right for you, now comes the fun part – buying your home!
But before you jump into it, check out our short video about what you need to prepare for your home loan application.
Not sure where to start with your property journey?
Are you chasing more information about the home loan process? Make sure you check out our property guides. Our property guides provide information that may assist you with your home loan, no matter if it's for your first home or for an investment property.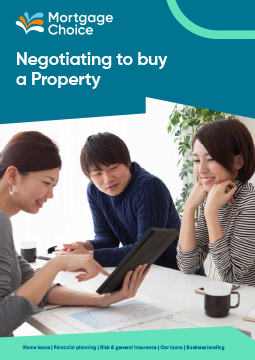 To arrange a home loan appointment call Ian Marchant on 0410 452 622.
Client reviews
Ian was great to deal with. Always answered calls no matter what time was quick to answer emails. Thanks again Ian
Ian was fantastic He answered all our questions and was always quick to respond. He made the whole process extremely easy for us and made sure everything was ready for settlement on time. We would highly recommend Ian.
Ian was very professional in every aspect, everything was done hassle free in re-financing my home loan.
Ian put in every effort and even more to get me the loan that best suited my needs. He was in constant communication and despite some road blocks that I put up, he worked around these to get me a loan on a very limited time line. I couldnt be happier with my loan and my future in my new home, thanks to Ian.
Ian was exceptionally helpful, professional and dedicated to getting us the best rate. Ian delivered on everything he said he would, all in a very timely manner. Ian made the process very easy. If youre looking to refinance a home loan or start a mortgage I definitely recommend Ian Marchant.
Ian @ Mortgage Choice is a true professional who helped us refinance our family home and consolidate our debt. Ian was up front throughout the process with what would be required to obtain a new competitive loan. He kept us informed through each step of the process and helped through what can be a stressful time. For anyone out there not sure where to begin, whether you are looking for your first loan or your next more competitive loan give Ian a call he will be sure to help you out.
Ian went above and beyond to ensure that the loan process went smoothly. Ian always communicated with me when there was an update and kept me informed. The outcome met all my requirements. Very happy customer.
Would highly recomend Ian .
Ian, is very knowledgable and was able to find a home loan which met my personal needs. He guided me through the process at every stage and responded promptly to any questions I had.
I would highly recommend Ian, as I found him to be professional and approachable.
First home buyer, Ian marchant made it easy through the whole process.
Highly recommended.
Cheers
Ian is fantastic at his job, he goes above and beyond to ensure That we are getting what we are asking for. He is very thorough and makes sure that we are truly satisfied. I just purchased an investment home through Ian interstate and without him I would have been lost. He answered all my questions and nothing was too much. Thanks again Ian for ensuring we got the best possible deal.