Jason Tarca | Mortgage Broker| Business Lending in Daw Park, Goodwood and right across Metropolitan Adelaide
Jason Tarca's clients not only benefit from his extensive experience in finance and banking, but also from his commitment to building long-term relationships based on providing outstanding service and advice.

With more than 20 years' experience working in residential and commercial finance, Jason has a first-hand understanding of how to arrange finance for his clients' personal, business, and investment needs.

The service I provide is tailored to the individual circumstance and needs of each of my clients. It reflects my focus on building strong, ongoing relationships with them.

The most important thing I can do as a mortgage adviser is listen, taking the time to understand what my clients want to achieve, both now and in the future. I'm genuinely interested in people, their goals and helping them to achieve them.

Jason is able to assist a wide range of borrowers – from those looking to purchase a new property or refinance an existing loan, those wanting to start or grow their investment property portfolio, first home buyers, business owners or even utilising equity for various investment purposes.

Jason's mortgage broking business is based in Daw Park, and his service is available throughout the Greater Adelaide Area.
4.9 (76+ total reviews)
Aggregated from:







Call Us

Mortgage Choice Dulwich

Office - 0448 481 819

Fax - 08 8277 7872
Open Hours

Mortgage Choice Dulwich

Monday - Friday: 9:00am - 5:00pm


After hours by appointment

Free Appointment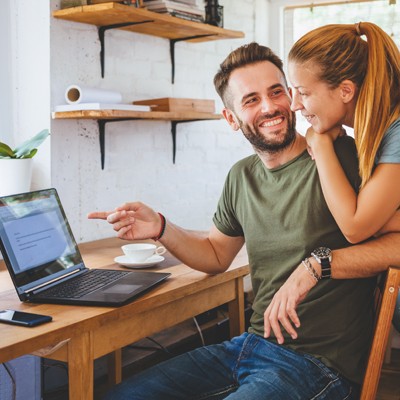 Latest home loan interest rates
Services
Knowledgeable, professional and results-focused, Jason will work with you to develop a well-structured lending solution that's tailored to your current circumstances and future goals.
Home loans

Investment loans

Refinance loans

Debt Consolidation

Debt Restructuring

Construction loans

Renovation finance

Equity release

Deposit Bonds

Bridging loans

Reverse mortgages (Referred to third party)

Personal Loans

Car and asset finance

Small Business Lending

Business equipment finance

Commercial property finance

Business loans

Insurance (third party referrals)

SMSF loans

Loan protection insurance

Building/construction loan
Why should you speak with a broker?
We provide real choice, looking to find you the right deal.
We work with multiple lenders, not just one – keeping competition alive.
We may negotiate a better outcome.
We help at a time and place that suits you, doing the legwork for you.
Our aim is to save you time and stress and get things moving as quickly as possible.
To arrange an appointment, please call Jason on 0448 481 819 or email Jason here:
Other areas we service
Jason brings a big-picture approach to finance – he'll help you make informed decisions now to set you up for a successful future.
He is based in Daw Park and offers a mobile service across greater Adelaide. He offers flexible hours and is able to meet at a time and place that suits you.
What is your borrowing power?
When you're ready to purchase your property, it's important to have a good understanding of how much you can borrow. We know that finding out how much you can borrow for a property can be a bit confusing, which is why we have some great resources at your disposal.
Feel free to check out our easy-to-use home loan calculators here or get in touch with us to discuss your unique situation.
Start your home loan journey today
To arrange an appointment, please call Jason on 0448 481 819 or email Jason here:
The right home loan for your needs
Our mission is to find the right home loan for your individual needs and to always have your best interests at heart. Plain and simple. Which is why we have such a wide range of lenders to choose from. We can search through hundreds of products to find something tailored to your situation. ~
Client reviews
Jason's service was impeccable. He was friendly and personable, he ensured that advice was tailored to our situation and kept us informed throughout the entire process. We will absolutely continue to make use of his services and would recommend the same to family and friends.
Jason Tarca has helped me with buying property before. He will always get my business for he goes above and beyond with his service. Couldn't do it without out him.
Jason was a pleasure to deal with always polite friendly and encouraging. Thankyou
Always available to talk to when needed
Over a extremely frustrating period of almost 12 months of negotiating with our (now previous) bank & other advisers, our Smartline advisor listened to us, understood our circumstances and gave clear, concise and honest advise, in a very timely manner.
It was a breath of fresh air.


When is comes to mortgage advice, you don't get much better than Jason. The genuine care and time he had for us was first class and was contactable daily. He created a relaxed experience and took the stress out of obtaining relevant approvals all the way through to settlement. I strongly recommend Jason to a number of my own clients and family or friends.
Jason was a great advisor, very contactable, always kept us up to date, very invaluable member of your team, can't speak highly enough of him, thanks Jason!!
Jason Tarca is Adelaide's best mortgage broker! His professionalism, wealth of knowledge, strong professional behaviour, and his fantastic personality cannot be matched. Cannot wait to keep doing future business with him in the near future!
Jason managed an extremely difficult situation with professionalism. His support was invaluable during the settling of our loan and we can't thank him enough for his perseverance, timely and consistent communication as well as riding the journey of emotions with us. Jason is a stand out performer and overall great bloke.
Jason Tarca is the man.
Would love to keep buying more houses just so we can continue to deal with such a professional.. It really is a refreshing change from the norm.
10/10.
Refinancing guide
Considering refinancing? Our guide explains the reasons, costs and steps involved in refinancing your home loan.