Joanne Dillon - Mortgage Broker in Roxby Downs & team, servicing, Far North S.A, Port Lincoln, Gawler, Barossa and across the Copper Coast & surrounds
Award-winning mortgage broker Joanne Dillon is well established within the Roxby Downs community as a trusted lending adviser. Over the past decade Joanne has been supporting local residents and FIFO workers by offering a reliable and fully encompassing mortgage broking service, including home loans, investment loans, construction loans and personal loans, and she can now bring her expertise to customers living all over Australia.
Roxby Downs
4.9 (274+ total reviews)
Aggregated from:






Call Us
Office - 0497 459 392

Fax - 08 8671 1526
Open Hours
Monday - Friday: 10:00am - 5:00pm
After hours by appointment
Address
74 Stuart Rd
ROXBY DOWNS,

SA

5725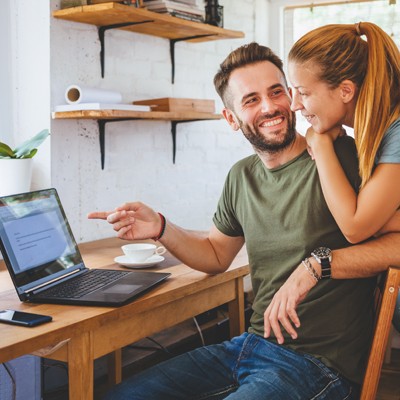 Latest home loan interest rates
Services
With 30 years experience, Joanne understands the challenges facing FIFO workers and local residents, and has the expertise and industry know-how to be your best representative when negotiating with lenders.
Home loans
Investment loans
Refinance loans
Construction loans
Renovation finance
Equity release
Bridging loans
Personal Loans
Car and asset finance
Insurance (third party referrals)
Why should you speak with a broker?
We provide real choice, looking to find you the right deal.
We work with multiple lenders, not just one – keeping competition alive.
We may negotiate a better outcome.
We help at a time and place that suits you, doing the legwork for you.
Our aim is to save you time and stress and get things moving as quickly as possible.
Other areas we service
Joanne can work with clients from anywhere around Australia. In Roxby Downs, she specialises in assisting FIFO workers with all their lending needs while they're on shift and can meet outside business hours by arrangement.
Also on her team:
Mobile mortgage broker Kiri Tee

who services the Gawler and Barossa regions

Mortgage broker Sharon Harvy

who servcies the Mid North and Yorke Peninsula.
Joanne has an extensive background in Banking as well as Budgeting Strategies, which means she is well positioned to assist you in building your home deposit faster through appropriate budgeting and finacial education.
What is your borrowing power?
When you're ready to purchase your property, it's important to have a good understanding of how much you can borrow. We know that finding out how much you can borrow for a property can be a bit confusing, which is why we have some great resources at your disposal.
Feel free to check out our easy-to-use home loan calculators here or get in touch with us to discuss your unique situation.
Ready to start your home loan journey with our help?
To arrange an appointment please call us on 0497 459 392
The right home loan for your needs
Our mission is to find the right home loan for your individual needs and to always have your best interests at heart. Plain and simple. Which is why we have such a wide range of lenders to choose from. We can search through hundreds of products to find something tailored to your situation. ~
Client reviews
Our advisor went absolutely above and beyond in a particularly difficult loan to have approved in a ridiculously short time frame.
We will forever be grateful for the effort, persistence and resilience of our advisor, these strengths are what got us across the line.
She has changed our lives.
Thank you
Jo Dillon was incredible. I will only use her for future housing requirements. She went above and beyond. Extremely knowledgeable and so friendly. Cannot wait to do business with her again. She makes purchasing property Extremely easy and smooth. Thankyou Jo!!!!
Very happy with the whole experience overall. Broker was easy to chat with and ask questions. No such thing as a silly question i say.
Would definitely use again and recommend to friends and family ??
Jo has been amazing, have gone thru the loan process 4 times and have recommended her to a few different family and friends AUS wide.
We could not fault our experience with Sharon and Jo! From advice about purchase prices and offers, to the final house we decided to make our home, these ladies supported us, answered our questions and took our calls and texts and stupid questions like champions! We couldn't recommend them any higher and are truly grateful for their service.
We are so grateful for Jo and her expertise. She guided us and supported us no end. From the early days, to sharing her own experience, to the late night questions, we had a great experience with Jo!
Very helpful, know what they are doing, would highly recommend.
We have used Jo for multiple transactions now and she has always been more than happy to help, informative and great to deal with!
Jo and Susie were amazing and professional. Great knowledge and always there when needed
Our Advisor Jo was absolutely amazing. From the very first enquiry until the final result of settlement.
Jo's communication and professionalism toward us was incredible and her dedication with meeting deadlines and follow ups was meticulous.
Thankyou Jo.
We utilised the services of Sharon HARVY to assist us in buying our new home. Sharon made the whole process easy and she knew what the bank would need so arranged that before they asked to make sure the process was quick.
Sharon was always available for a question no matter how insignificant it was, and was amazing to deal with. Sharon made the process work and helped us get our dream home. Amy & Tristan
What a wonderful experience! Your service made the purchase of our new home a breeze and we would recommend you to all our friends and family.
Kiri has been very helpful throughout the whole process of buying our land and building our new home. There has been multiple challenges along the way and Kiri has gone above and beyond to ensure the best outcome for us. We are very grateful for all Kiri has done for us
Kiri was so easy to deal with. She made me feel at absolute ease throughout the whole process. So friendly and professional! I cannot thank her enough!
Kiri went above my expectations. Sending me emails outside of standard work hours and on the weekends. Customer service was amazing and I recommend to all
Refinancing guide
Considering refinancing? Our guide explains the reasons, costs and steps involved in refinancing your home loan.