Our aim is to make the home loan and car loan process as easy as possible.
"Julian and his team .....made our entire experience of building our house run smoothly. I never had to chase them up about anything, Libby was ALWAYS on the ball! We never lacked confidence in these guys and cannot recommend them enough!!!" (N. Conneely- Withcott)
"Prompt, efficient service at all times. The whole process was stress-free and I would definitely use your services again. A big thanks to Donna for all her help and guidance." (DA & MO- Toowoomba)
The best advice for all your financial needs- Home Loans, Business Loans, Equipment and Car Finance,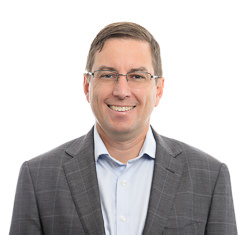 Julian Collins
Principal Loan Consultant
Mobile: 0401 415 283 Email: julian.collins@mortgagechoice.com.au
In 2013, after 10 years of working as a Business Banking Manager and 7 years of working in Agricultural Science. Julian decided he wanted to run a business where he could help people find the right loan product from a range of lenders and not be locked into only providing one bank's products. He is determined to use his extensive banking experience to help people find the right loan product for their needs. Julian's qualifications include a Diploma of Finance and Mortgage Broking as well as a Bachelor of Agricultural Science. When not at work, Julian enjoys getting his hands muddy running his small cropping farm.
Ryan Colclough
Loan Consultant
Mobile: 0435 302 299 Email: ryan.colclough@mortgagechoice.com.au
Ryan has been working in Toowoomba as a sales consultant for the past 6 years, starting out whilst still in High School. He has a Certificate IV in Finance and Mortgage Broking and is currently gaining his Diploma. Ryan brings to the team an abundance of energy and a mission to get first home buyers into their own home faster by providing them essential home loan advice. If you don't see Ryan at the office during the week then you can catch him playing AFL for the USQ Cougars and cricket for the Southern District Magpies.
Travis Smith
Loan Consultant
Mobile: 0435 950 050 Email: travis.smith@mortgagechoice.com.au
Travis first began working in the banking sector in 1987 and has had a successful banking career, working in the roles of Home Lending Manager, Business Banking Manager and Agribusiness Lending. To further his passion to provide expert loan advice, Travis has joined the Mortgage Choice team. Travis's qualifications include a Certificate IV in Finance & Mortgage Broking plus an Advanced Certificate in Banking. You will spot Travis around the region in times of need, volunteering as a Local Rural Fire Fighter in the South Burnett.
Donna Hansen
Assistant to the Loan Consultants
Email: donna.hansen@mortgagechoice.com.au
Donna is responsible for managing the documentation and processing of our loans from submission to approval. Donna has been a key member of our team since 2007 and she is also a qualified Mortgage Broker (Diploma of Finance and Mortgage Broking). With her intricate knowledge of lending and attention to detail, she has earned client praise for her ability to ensure that all loans are submitted in the shortest possible time frame.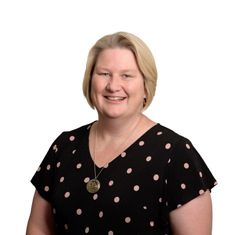 Libby Tyson
Assistant to the Loan Consultants
Email: libby.tyson@mortgagechoice.com.au
Libby ensures that all clients are kept up to date throughout the loan process from document issue to settlement. You will hear her friendly voice often, updating you with the status of your loan. Libby is dedicated to making everyone who enters the office feel welcome and valued. Libby has a Certificate IV in Finance and Mortgage Broking.
Christine Collins
Communications
Email: christine.collins@mortgagechoice.com.au
Christine keeps everyone informed and up to date with finance FAQS, renovation and decorating tips via our Facebook page, e-newsletters and blogs. Christine has a Bachelor of Special Education and a Certificate IV in Finance and Mortgage Broking.