"Your local Mortgage Choice consultant servicing ACT and regional NSW"
Mark Reber is a mortgage broker and home loan specialist in Canberra and surrounding regions. Contact to see if you can get a better home loan deal
Call Us
Office - 0422 138 752
Fax - 02 6294 6308
Open Hours

09-00am to 6-00pm
Mobile Broker
ACT & surrounding regional NSW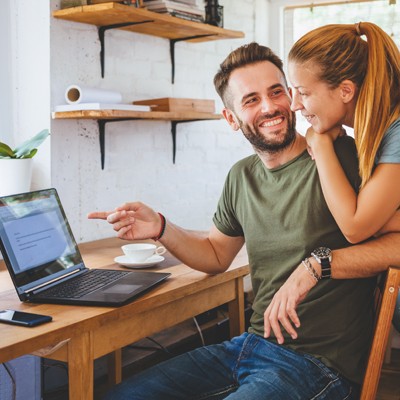 Latest home loan interest rates
I offer to you my knowledge and expertise gained from 40+ years of experience in banking and finance, including nearly 35 years as a specialist home lender for Canberra and nearby regional NSW.
After being employed nearly 27 years with a major Australian Bank, the last 3 years there as Mobile Home Mortgage Manager for the ACT, following downsize I took my knowedge and expertise direct to the market joining with Mortgage Choice who I've been with for 16 years attending to the interest of 1,000's of clients. My main aim is to work together with my client(s) to assist them meet their housing need(s) in the best & most economic way possible.
Mortgage Choice is paid variously by its Lenders & all Mortgage Choice Franchisees are *** PAID AT THE SAME RATE OF COMMISSION*** irrespective which product or lender you choose from our wide panel of Australia's leading financial institutions. I have access to hundreds of loans and am committed to sourcing with you the most suitable loan product(s) for your consideration from within our wide Lender Panel.
I'm paid the same commission regardless of which home loan you choose, as long as it's a residential home loan with one of the 20 lenders on our panel. This ensures we're focused on the right outcome for you.
Mortgage Choice, now a multifaceted organisation offering additional services and expertise in Financial Planning, Asset Finance and Loan Protection to name a just few.
Please call me and we can arrange to meet at a mutually convenient date, time and place.
Best regards ... Mark
<h2>Start your home loan journey today</h2>
<ul class="row list-unstyled flex-sm">
<li class="col-sm-4 ">
<div class=" c-card c-card--get-started c-card--shadow c-card--grow bg-white text-primary">
<h6><a class=" text-primary" href="/quick-quote/">I want to buy a home</a></h6>
<a class="" href="/quick-quote/"><span class="btn mint">Get started</span> </a></div>
</li>
<li class="col-sm-4 ">
<div class=" c-card c-card--get-started c-card--shadow c-card--grow bg-white text-primary">
<h6><a class=" text-primary" href="/quick-quote/">I want to buy an investment</a></h6>
<a class="" href="/quick-quote/"><span class="btn mint">Get started</span> </a></div>
</li>
<li class="col-sm-4 ">
<div class=" c-card c-card--get-started c-card--shadow c-card--grow bg-white text-primary">
<h6><a class=" text-primary" href="/quick-quote-refi/">I'm considering refinancing</a></h6>
<a class="" href="/quick-quote-refi/"><span class="btn mint">Get started</span> </a></div>
</li>
</ul>
The right home loan for your needs
Our mission is to find the right home loan for your individual needs and to always have your best interests at heart. Plain and simple. Which is why we have such a wide range of lenders to choose from. We can search through hundreds of products to find something tailored to your situation. ~
Mark

Thank you very much for your help with my refinance. Everything progressed as you advised, very breezy!!!
I appreciated your patience over past few months and won't hesitate to recommend you to anyone I meet seeking assistance with the purchase or refinance of a home.

Best regards ... Alli
Hi Mark

Thank you for all your help and patience with me, I was very stressed out and you managed to get the loans through which is great.

Thanks ... Ally

Dear Mark

We never imagined we'd change properties three times in the space of seven years. Each time you went above and beyond, and we couldn't have done it without your help.

Best regards ... Mark and Melinda
Hi Mark

We can't thank you enough for your assistance with our home-loan increase and variation, as always we will continue to recommend your services to anyone looking for a good Mortgage Broker..

Cheers

Simon and Michelle
Thank you once again for seeing us through to the settlement of our Crace Act investment home. We value your continued service, knowledge, experience and professionalism.
Thanks Mark

Your hard work, patience and Professionalism are truly appreciated.

I will have no hesitation in recommending you to anyone who
I think requires your services in the future.
Hi Mark,

We really appreciated all the time and effort that you put in to get everything sorted for our settlement. You always hear awful stories about how stressful it is buying a house but it hasn't been for us and I believe you deserve the credit for that!

Thanks again for everything!
Dear Mark,

Thanks so much for all the work you put in to help us buy our first home we really appreciate it.

Kind regards,

Emma & Scott
Our broker Mark was awesome. He is approachable, flexible, knowledgable and an outstanding representative for Mortgage Choice. We will definitely use Mark in the future when needs be.
Dear Mark

Please accept our thanks in appreciation for all the effort you went to with our home-loan.

We couldn't have done it without you.

Many thanks,

Katie and Daniel
Just letting you know that we are picking up our keys tomorrow afternoon and we are doing the move on Saturday. It's all very exciting.



Dear Mark,

Thank you so much for your help and advice. You have truly made the process straightforward and have helped us get our first home.

All the best,

Leon and Melissa
Mark

You're an absolute legend!!! Expect a call from two of my work colleagues who after I told them of my news (and with the support you provided who wouldn't) they were very impressed and asked me for your contact details.

I'm pretty much over the moon.

Malcolm

Hi Mark,

Many thanks once again for all of your help and support, it has been a really great and smooth transition throughout. And we get to do it all again next April following the sale of our
current Tasmanian home.

Many thanks

Oli & Jo

Hi Mark,

It's been a little while since we'd last spoken but hope this email finds you good and well.

I contacted you to let you know that with all of your help from the start of the process helping us to get our home-loan to your ongoing support over the years (getting our interest rate reduced) we paid our home-loan off in full today.

We're very proud that we did it in 6.5 years and I still remember you saying "get in and smash the loan" at the outset, we followed your advice and now it's all done.

We won't hesitate to contact you if we need your services once again.

Regards,

Simon and Annie
Dear Mark

It was great to hear from you that our residential block of land settlement progressed okay.

Thank you so much for all your hard work in facilitating and expediting this process, especially as we were overseas on posting which we admit added an extra dimension to our deal.

Best wishes,

Marlon and Sonia


Refinancing guide
Considering refinancing? Our guide explains the reasons, costs and steps involved in refinancing your home loan.
Help me
calculate