"Your local Mortgage Choice consultant servicing ACT and surrounding NSW region"
Mark Reber is a mortgage broker and home loan specialist for Canberra and surrounding NSW region. Contact me to see if you can get a better home loan deal.
Gordon
5.0 (47+ total reviews)
Aggregated from:







Call Us

Mortgage Choice Gordon

Office - 0422 138 752
Open Hours

Mortgage Choice Gordon

09-00am to 6-00pm

Free Appointment
Mobile Broker
ACT & surrounding regional NSW
Mobile - 0422 138 752
Email - mark.reber@mortgagechoice.com.au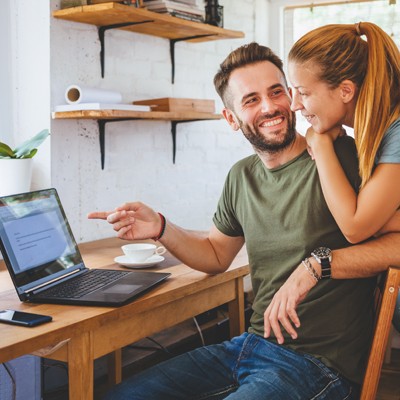 Latest home loan interest rates
Start your home loan journey today
I offer to you my knowledge and expertise gained from 40+ years of experience in banking and finance, including nearly 35 years as a specialist home lender for Canberra and nearby regional NSW.
After being employed nearly 27 years with a major Australian Bank, the last 3 years there as Mobile Home Mortgage Manager for the ACT, following downsize I took my knowedge and expertise direct to the market joining with Mortgage Choice who I've been with for 16 years attending to the interest of 1,000's of clients. My main aim is to work together with my client(s) to assist them meet their housing need(s) in the best & most economic way possible.
Please call me and we can arrange to meet at a mutually convenient date, time and place. 
Best regards ... Mark
The right home loan for your needs
Our mission is to find the right home loan for your individual needs and to always have your best interests at heart. Plain and simple. Which is why we have such a wide range of lenders to choose from. We can search through hundreds of products to find something tailored to your situation. ~
Client reviews
This is the second housing loan I have gone through Mark to get and he was brilliant as usual. I went back to Mark he has so much knowledge of finance and banking. In the initial research phase, Mark provided lots of loan options and talked me through the pros and cons of each option, he is completely independent and is not at all pushy. Once I chose a bank and got conditional approval, I made an offer... read more
Many thanks Mark,

A great way to start off the New Year!

Thank you for all your hard work on getting this done.

Best wishes,

Rex & Caroline
Hi Mark,

Thank you so much for all your effort.

We really appreciated everything you have done for us.

Kind regards,

Ryan & Lauren
Dear Mark,

Thank you so much for all of your hard work, it has been fantastic. You're welcome to come over after we have settled in for a celebratory beer.

Regards,

Jono
Mark helped me purchase an off the plan apartment and helped me with everything as well as keeping me up to date with what was happening every step of the process. I will be using him again for any future purchases. Thank you again for your help Mark
Dear Mark,

Thank you for all your hard work helping me to find a home-loan and facilitating the process to buy my first home. I'm very happy with my lender & wouldn't have found
them without your help.

Thank you for your assistance up to settlement & beyond.

All the best for the future,

Dinusha (:
Marks knowledge as a Mortgage Broker and his careful analysis and objectivity of the mortgage market, as set against our requirements, was first class. That this was matched by such a lovely man who put our needs first and followed through on every detail of the deal we ultimately struck, was more amazing. Could not recommend anyone more highly than Mark.
Mark Reber has been my mortgage broker for nearly 20 years and has successfully assisted me with my original mortgage, as well as with subsequent refinances.
Mark has always given me a range of options to choose from, listened to my needs and offered service that best suits my current needs.
When I first met Mark he explained that he would never encourage me to over extend myself, even if on paper I cou... read more
I highly recommend Mark Reber if you are looking for a mortgage broker. He is extremely knowledgeable and professional. He takes the time to understand your needs and patiently answer any questions. I was very impressed with the level of service Mark offered.
Dear Mark

Thank you so much for your advice, time and effort. I really hope this is the last time we have to do this ????

It always pays to use a great mortgage broker and you've always been terrific, offering sound recommendations that suit my needs and always looking after my best interests.

Best regards,

Karen

Refinancing guide
Considering refinancing? Our guide explains the reasons, costs and steps involved in refinancing your home loan.