We're here to help with your home loan needs.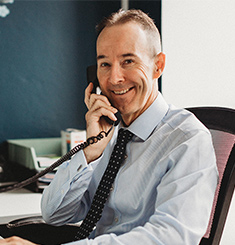 Peter K Johnson
Born in Engadine and a property owner at the age of 19, an eventual career in the Finance Industry was probably always on the cards for Peter. An electrician to trade, he owned his own business as a tradesman and then went on to something completely different in senior management roles in airline catering working for Cathay Pacific. After doing a degree in Business and Finance in the early 2000s, Peter worked for 5 years as a broker with Mortgage Choice at Sutherland's previous owner before agreeing to buy her business in 2008. He has won multiple awards over his 15 years as a loan writer and is well known for his expertise in lending and his excellent customer service. In 2017 he came in at No: 49 in the MPA's top 100 brokers in Australia. As a resident of the Illawarra for 25 years his local knowledge from Cronulla to the Gong is extensive. This, a rich career path and a genuine love of helping people ensure his absolute understanding of our customers and their hopes and dreams.
Ciaran Davis
Originally from Ireland, Ciaran Davis is our financial adviser. With 20 years of broking and financial planning experience gained both in the UK and Australia he is fully qualified to advise on Super and SMSF, all types of protection, cashflow and money management, transition to retirement and UK pensions. His role is particularly necessary in the current climate of borrowing large amounts of money to acquire property. As your brokers we have a duty of care to all our customers to stress test your loan. If interests rates change, or life throws you an unexpected curve ball, you need to be sure that you'll never have to sell your assets to survive. A complimentary first meeting with Ciaran could well be the best thing you'll ever do for your financial peace of mind.