Your local Mortgage Brokers in Box Hill, Blackburn & Mitcham
We know how important it is to find the right home loan. Our free home loan service gives you access to thousands of home loan options from over 25 lenders - and we do all the research and legwork for you. Chat to our team in Box Hill & Blackburn today! We can help in both English & Mandarin.
Box Hill
5.0 (45+ total reviews)
Aggregated from:






Call Us
Office - 0434 900 628
Open Hours

Monday - Friday: 9:00am - 5:00pm


After hours by appointment
Address
Suite 9, 10-12 Prospect Street,
BOX HILL,

VIC

3128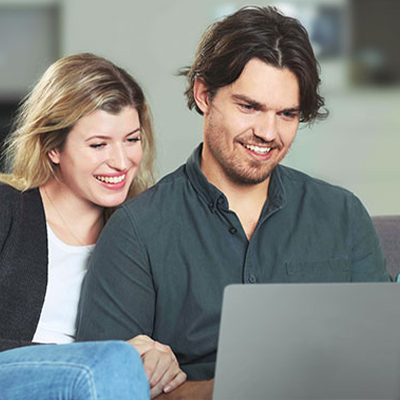 Latest home loan interest rates
Start your home loan journey today
We'll find you a great loan
Choosing the right home loan means taking into consideration a range of factors; your future goals, budget, income, expenses and more! There's a lot to consider and sorting through thousands of home loans on your own can be tough.
We're here to help. The Mortgage Broker Box Hill team will do all the research for you, using our knowledge of the lending process and banks to help you find the perfect 'home loan' match. We look through thousands of home loans from over 25 lenders, so you don't have to.
We have great loan options for every situation! Have you got a partner on a VISA? Or are you self-employed? We have all types of lenders on our panel, who can help a wide range of customers. Even if you can't buy right now, we'll put together a strategy so you can buy in the future.
We can help in both English and Mandarin. Our team is bi-lingual and can help you with your home loan in both English and Mandarin.
We're with you every step of the way
We review your current situation and let you know what's possible.
We talk through your home loan wish list and recommend specific lenders who would suit your circumstances.
We do the research and shopping around from thousands of home loans.
We recommend a small selection of loans to suit and help you choose a great one.
We do all the paperwork and following up until we reach settlement!
Our team will continue to monitor your loan and let you know when it's time to refinance.
Our service is free
As mortgage brokers, our home loan service is free as your lender pays us a commission after your loan settles.
Get the home loan support you need
Chat to the local Mortgage Broker Box Hill team to get the support you need (and deserve) for your home loan. We are passionate about finding you the right loan from over 25 lenders and demystifying the process. Our team are mobile and can come to you, or help you via phone or video chat.
Our team is bi-lingual and can help you with your home loan in both English and Mandarin.
我们的团队可以用普通话或英语为您提供帮助
Call 0434 900 628 or email mike.zou@mortgagechoice.com.au
The Mortgage Broker Box Hill team services Box Hill, Box Hill Central, Box Hill South, Houston, Wattle Park, Box Hill North, Kerrimuir, Mont Albert North, Blackburn, Blackburn North, Blackburn South, Forest Hill, Nunawading, Mitcham, Vermont & surrounds.
How much can I borrow?
The right home loan for your needs
Our mission is to find the right home loan for your individual needs and to always have your best interests at heart. Plain and simple. Which is why we have such a wide range of lenders to choose from. We can search through hundreds of products to find something tailored to your situation. ~
Client reviews
Mike has been a great help for my first home loan. He has proactively reached out to provide regular updates, spent time to walk me through the process and answer any questions I've had
Mike is very efficient and responsible. After first consulting, Mike immediately provide us all feasible choices. Very happy with Mikes service and would definitely go back to him in future.
Mike is professional and patient, and has provided us great guidance for our refinance case. Highly recommend.
Mike was extremely tenuous in providing advice and navigating the loan market to achieve desired outcomes
Made an enquiry via Mortgage Choice and had a call from Mike Zou within 5 minutes. didn't deal with Amy Qin. Mike was very prompt and professional. He went over and aboard. Emailing and texting to get my business over the line. One very happy customer. Would definitely recommend him. Thanks Mike
Mike is fantastic, he went above and beyond to help us with our first home purchase. I would 100 recommend Mike and will use him for any future purchases.
Mike of Mortgage Choice is greatly helpful and friendly with clients. I strongly recommend his services to those who need a loan.
Mike was attentive, ensured a smooth process and was always able to answer my questions. I would highly recommend
Mike is great in communication, is super friendly, helpful and professional. He would always return our calls, weeknights and weekends. He went the extra mile by explaining every single detail and always making sure we are comfortable. He helped us find the most suitable loan and kept us up to date every step of the way.

We're so glad we found Mike to help with our home loan needs. We'll definitely go back to him should we need to refinance later on.

Highly recommended
Mike is super easy to communicated , he always answer my call or call back , i feel like am in the good hand and i can put my trust on him , he know what his doing and done it professionally, i never thought i would have my dream home but he made me confident and here i am writing a review at my dream home , he gave me and explained all options of loans to ensure i got the best deals, he is not just a bro... read more
Step-by-step guide to home ownership
There are many steps involved in purchasing a property which can vary between residential and investment properties. This guide explains each step in order as well as what is involved at every stage of the purchasing process.