Refinancing
Mortgage Broker Taree, Forster, Gloucester Region | Refinancing could save you $$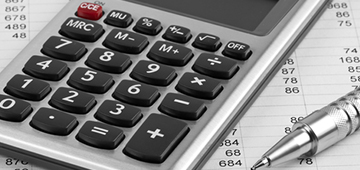 Thinking about refinancing your home loan?
Refinancing is the process of paying out your current home loan by taking out a new loan. This can be done either with your existing lender or through a different lender. Despite refinancing potentially having fantastic benefits for you and your family, 53% of people with a home loan (as at Feb 2021) may be reluctant to speak with their lender for refinancing advice.
Like many other service providers, e.g. mobile, electricity, insurance, etc. you may need to review and/or change provider to get a better deal. It is essential to regularly review your home loan to ensure your rate remains competitive and that your home loan still suits your circumstances.
A vital key to good property investment is getting the right investment property loan and guidance. That's where Peter Byrne at Mortgage Choice in Taree NSW and surrounding region can help.
So why would you bother refinancing?
There are a number of reasons why you would consider refinancing. Typically, you'd do this to secure a lower interest rate, but there may also be an opportunity to add new features to your loan such as an offset/redraw facility or credit card or to consolidate existing debt into your mortgage.
Find out more information via our latest refinancing blog: "Should you refinance your home loan?"
Check out our lowest interest rates
How can we help you on your refinancing journey?
While finding the time to look into refinancing may be overwhelming, we're here to make the process as easy for you as possible, by finding the best new loan for your circumstances and handling the paperwork and following up with the lender. All you need to do to get the ball rolling is contact us!
Best of all, we don't charge you for our home loan services! That means you can save on your home loan by refinancing without paying us a cent.
Don't worry, you will still be getting all our experience and expertise on your side. This is possible because the lender you choose will pay us a commission after your home loan settles. And no, that doesn't influence our home loan services at all. We are paid the same commission no matter what lender you go with.
Chat to Peter and the team today
Even if you're just beginning to think about refinancing, you can contact us today for a no obligation appointment to discuss what your options are and how much money you can save over the life of your loan. We are committed to giving you home loan advice that puts you first.
Contact us today on 0413 291 300 or email to be on your way to achieving your home goals.
Mortgage Choice in Taree services the areas of Taree, Forster-Tuncurry, Old Bar, Gloucester, Wingham, Harrington and surrounds.