Your Local Mortgage Broker & Home Loan Specialist Taree & Forster Tuncurry & Mid Coast NSW
Looking to buy a home, refinance, debt consolidate or build in Taree, Forster Tuncurry, Gloucester, Old Bar, Bulahdelah, Harrington, Nabiac, Wingham, Kempsey, Wauchope or Port Macquarie?

As your local Mortgage Choice broker, we can help with home loans, First Home Buyer loans, Investment loans, construction loans, reverse mortgages, seniors home loans, SMSF loans, car or personal loans, business lending and more.

Save time, get advice and book your free, no-obligation appointment today.
Taree
5.0 (229+ total reviews)
Aggregated from:







Call Us

Mortgage Choice Taree

Office - 02 6550 0344
Open Hours

Mortgage Choice Taree

Monday - Friday: 8:00am - 6:00pm
After hours by appointment

Free Appointment
Address
41 Crescent Ave
TAREE,

NSW

2430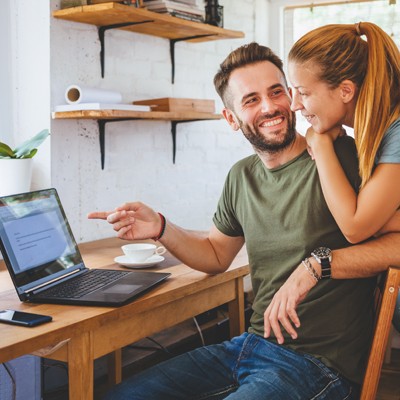 Latest home loan interest rates
Start your Home Loan Journey Today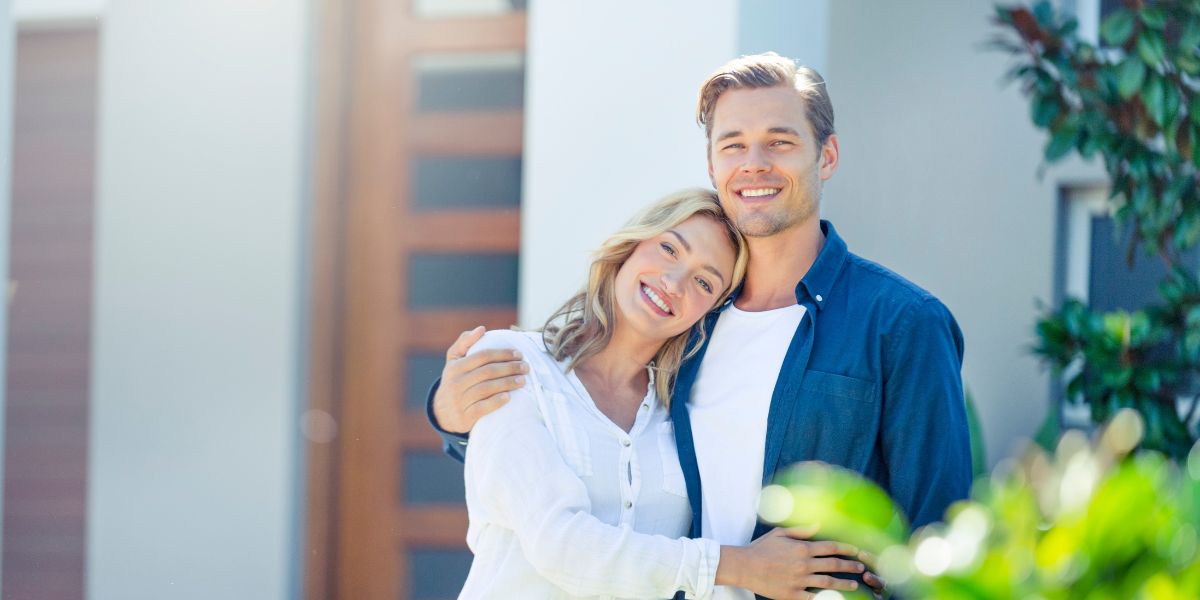 Your Local Regional Mortgage Broker Taree & Forster & Mid Coast NSW, fighting to get you the Best Loan!
Peter Byrne and the team from Mortgage Choice in Taree, Forster, Wingham, Old Bar, Harrington, Gloucester and Bulahdelah will guide and support you throughout the journey of securing your loan. Whether it's your first home, next home, investment property, new car or refinancing, our team is here to help you.
Our goal is to make getting your home loan easy!
Finding the right loan for you can be a confusing and time-consuming process. At Mortgage Choice Broker in Forster & Taree & Mid Coast NSW, we work for you - taking hours of online research, paperwork and follow-ups off your shoulders.
Check out our lowest interest rates
From our regional offices in Taree & Foster, we help our clients, most of whom live throughout the region. On the Mid Coast, we serve customers in Forster Tuncurry, Gloucester, Wingham, Old Bar, Nabiac, Bulahdelah, Taree & Harrington and everywhere in between. No matter who you are, or where you are located, every customer is valued and provided the best service possible.
Another Happy Customer
Check out one of our latest 5-star reviews on Google. Did you know we have 70 of them!
"Worth every star!! We just bought our dream home!!! Peter, you have made this whole process - From our initial inquiry through to our "Congratulations" phone call ( and everything in between) so incredibly easy and stress free. We are so thankful to you and the team for everything you have done and helped us achieve. Amazing Professionals - who went above and beyond - every time!" - Sonya
The Mortgage Choice Difference
We have 30-plus lenders on our panel. This means we can offer you a wide range of professional Home Loan advice depending on your requirements:
Purchasing a home?

Refinancing existing home loans

Debt Consolidation

Investment property loans

Fixed vs Variable Rate decisions

Selling or Moving Home

Top up existing loans
We have a genuine passion for property and finance, and you'll discover that we have a high level of enthusiasm, personal service and dedication. Assisting with your home loan application is just the beginning of our business relationship. We will work closely with you through the whole process, and give you the ongoing support you need.
Let's work together to help you achieve your financial goals! 
Our service sets us apart.
Our team in Taree & Forster & Mid Coast NSW love what we do and are proud to offer a great range of 5-star services. And we have the reviews to back up that claim!
We have received over 70+ Google 5-star reviews from happy clients who have come to us for anything from buying their first home to continuing on their investment portfolio.
Reach out to our team today!
Contact Peter our regional finance professional and reliable mortgage broker Taree & Forster on 02 6550 0344 to discuss your next steps.
Another Rate Rise! What can you do to save money now?
We were interviewed by 7 News on November 6th due to another rate rise by the RBA. Expectedly, banks are already passing on the interest rate increase to their existing clients. But there are still deals to be had and money to be saved!
Talk to Peter and his local team today about how you can save thousands by refinancing your mortgage.
Our Mortgage Broker Services
Our mortgage broker Taree & Forster provides professional advice for a wide range of requirements, including:
Why Use Mortgage Choice in Forster & Taree?
OUR SERVICES ARE COMPLETELY FREE OF CHARGE: All of our services are provided to you without cost. The lenders pay us once you settle, not you. That means we will fight for you every step of the way.
CHOICE OF 30+ LENDERS: We provide you with access to hundreds of home loan options and packages from a wide range of lenders. You will get the best home loan options for your circumstances with Mortgage Choice.
WE TAKE CARE OF ALL THE HARD WORK: Getting a loan is often stressful and tedious. We handle all of the legwork for you, so you can give your focus and time to all aspects of your life.
UNBIASED LOAN ADVICE: Our only goal is to find you the most suitable loan and save you money.
CONVENIENCE AND FLEXIBILITY: We are happy and willing to meet at any time and place that best suits you.
ONGOING SUPPORT: Our team will be alongside you for every step of the home-buying journey.
We are not commission-driven. Our home loan service comes at no charge to you.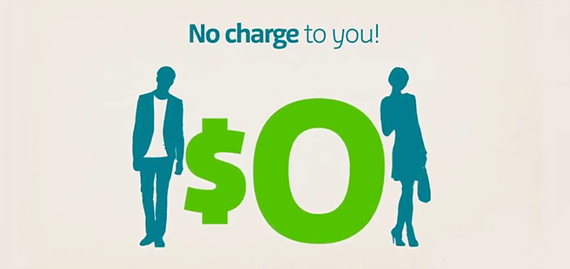 Want a free consultation? Call us today on

02 6550 0344

 to book an appointment.
Check your borrowing capacity.
Are you eager to get on the property ladder and want to know your borrowing capacity? At Mortgage Choice Taree and Forster, we have a raft of calculators that can help you with all you need to know.
Check out our free home loan calculators here or contact our team to discuss your unique circumstances.
Visit Us!
Our main office in Taree is located at 41 Crescent Ave, Taree NSW within the Forum Financial Services Offices. Ample customer parking is available at the rear of our office. We also provide a mobile home loan service where we can come to you.
If you want to visit Mortgage Choice Broker in Forster & Taree - Peter Byrne, call us on 02 6550 0344 or book an appointment!
The right home loan for your needs
Our mission is to find the right home loan for your individual needs and to always have your best interests at heart. Plain and simple. Which is why we have such a wide range of lenders to choose from. We can search through hundreds of products to find something tailored to your situation. ~
Client reviews
Peter and Karissa are amazing, efficient, thorough, knowledgeable and with you every step of the way. I couldnt recommend them enough
I highly recommend Peter from Mortgage Choice. Purchasing a house was not an easy or quick process but Peter stuck by me for a couple of years to ensure I finally bought one and tried really hard to find banks that would lend me money under hard circumstances.
I can't thank Peter and he's professional team enough.The way they communicated and explained our finances was very efficient. I highly recommend there outstanding service.
absolute pleasure to work with peter and his team nothing was too much trouble if buying again would be happy too go with mortgage choice
Peter and Karissa helped us with our original mortgage and then our refinance - neither of which were simple procedures due to the setup of our self employed company.
But we got through it with smiles on our faces and many laughs due to their professionalism and willingness to go above and beyond to help.
Would definitely recommend to anyone looking to take out or refinance a mortgage. By the end of the process Pete seemed more like a mate than a mortgage broker Thanks guys.
From day 1 with a rather difficult pre approval process due to self employment, to a recent refinance, nothing was too much trouble for Peter and his wonderful team. Absolutely recommend Mortgage Choice Taree 100
Very professional, responsible,friendly staff. Really deserve five star rating.
Thanks peter for supporting my financial condition.
Amazing service. Always peter and his team ready to helps customers.
First home buyer's guide
Purchasing your first property can be an overwhelming process and there may be steps you are unsure or unaware aware of. This guide will walk you through all of the steps involved in the buying process.