Mortgage Choice Broker - Your Home Loan Experts: Taree, Forster, Newcastle, Lake Macquarie, Manning Valley and Great Lakes
Looking to buy a home in Taree, Forster, Gloucester, Old Bar, Bulahdelah, Newcastle or Lake Macquarie?
As the local Mortgage Choice broker I can help you find your home or investment loan.

Save time, get advice and book your free, no-obligation, appointment with me today.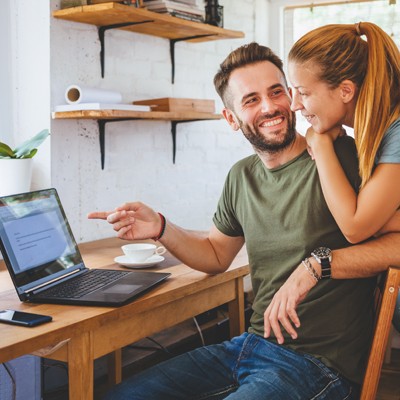 Latest home loan interest rates
Start your home loan journey today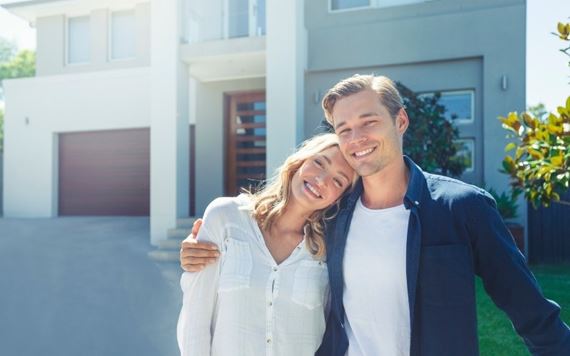 Your local Newcastle & MidCoast Mortgage Broker fighting to get you a great deal on your loan!
Peter Byrne and the team from Mortgage Choice Taree, Forster, Newcastle & Lake Macquarie will guide and support you throughout the journey of securing your loan. Whether it's your first home, next home, investment property, new car or refinancing, our team is here to help you.
Our goal is to make getting your home loan easy!
Finding the right loan for you can be a confusing and time-consuming process. At Mortgage Choice Taree, Forster, Newcastle & Lake Macquarie we work for you - taking hours of online research, paperwork and follow ups off your shoulders.
Check out our lowest interest rates
From our offices in Taree and Newcastle, we help our clients, most of whom live throughout the regions. On the Mid Coast, we serve customers in Forster/Tuncurry, Gloucester, Wingham, Old Bar, Bulahdelah, Taree & Harrington and everywhere in between. We also serve Newcastle, Lake Macquarie and the Hunter Valley from our Jesmond office. No matter who you are, or where you are located, every customer is valued and provided the best service possible.
WHY MORTGAGE CHOICE ?
We have 20 plus lenders on our panel. This means we can offer you a wide range of professional Home Loan advice depending on your requirements:
Purchasing a home?

Refinancing existing home loans

Debt Consolidation

Investment property loans

Fixed vs Variable Rate decisions

Selling or Moving Home

Top up existing loans
We all work together to help you achieve your financial goals!
We have a genuine passion for property and finance, and you'll discover that we have a high level of enthusiasm, personal service and dedication. Assisting with your home loan application is just the beginning of our business relationship. We will work closely with you through the whole process, and give you the ongoing support you need.
Our main office in Taree is located at 41 Crescent Ave, Taree NSW within the Forum Financial Services Offices. Ample customer parking is available at the rear of our office. We also provide a mobile home loan service where we can come to you.
Our Newcastle office is located within the Forum Financial Services Offices at Level 1/20 Blue Gum Rd, Jesmond NSW 2299.
Fight back: health check your home loan
It's time to take control of your mortgage situation. Don't sit back and hope for the best while interest rates rise around you. Health check your home loan now.
Reach out to our team today!
Contact Peter today on 0413 291 300 to discuss your next steps.
Our Services
We offer professional advice for a wide range of requirements, including:
Why Use Mortgage Choice Taree,  Forster & Newcastle?
OUR SERVICES ARE COMPLETELY FREE OF CHARGE: All of our services are provided to you without cost. The lenders pay us once you settle, not you. That means we will fight for you every step of the way.
CHOICE OF 20+ LENDERS: We provide you with access to hundreds of home loan options and packages from a wide range of lenders. You will get the best home loan options for your circumstances with Mortgage Choice.
WE TAKE CARE OF ALL THE HARD WORK: Getting a loan is often stressful and tedious. We handle all of the legwork for you, so you can give your focus and time to all aspects of your life.
UNBIASED LOAN ADVICE: Our only goal is to find you the most suitable loan and saving you money.
CONVENIENCE AND FLEXIBILITY: We are happy and willing to meet at any time and place that best suits you.
ONGOING SUPPORT: Our team will be alongside you for every step of the home buying journey.
We are not commission driven. Our home loan service comes at no charge to you.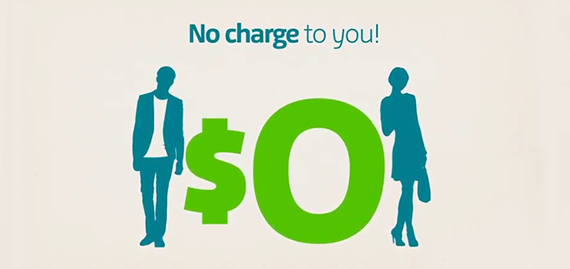 Want a free consultation? Call us today on 0413 291 300 to book an appointment.
The right home loan for your needs
Our mission is to find the right home loan for your individual needs and to always have your best interests at heart. Plain and simple. Which is why we have such a wide range of lenders to choose from. We can search through hundreds of products to find something tailored to your situation. ~
Client reviews
Peter and Karissa provided exceptional service with friendly advice and quick response times.
I can highly recommend Peter and his team at Mortgage Choice. I first reached out to Peter in the middle of covid lockdown 2021, and from outside of the area. Peter took the time to understand my goal, my budget and together we came up with a plan. Peter stayed in contact and by early 2022 i was ready to put the wheels into motion. Peter simplified the lending process, and kept me updated with each ste... read more
Peter and his team were excellent, found us the best all round package that suited our needs. Highly recommended
Peter made buying my first home so easy, and he removed the stress that I would of had if I had gone it alone. I would highly recommend his services to anyone buying property.
Great advicesupport and service
OUTSTANDING CUSTOMER SERVICE
Very helpful throughout the whole process of loan.
Prompt response and happy to help with any questions.
HIGHLY RECOMMENDED
Thankyou Peter and Karissa
Highly recommend Peter and Karissa, They were absolutely fantastic the whole way through our loan process and made, what could have been a daunting process, a very seamless one. Very professional and was in touch every step of the way. Can't thank you enough for making our dream come true.
Peter was very quick to make contact once I sent an enquiry through. Since then, Peter and his team have always endeavoured to keep me updated every step of the way.
Peter and Karissa made refinancing so much easier than I expected it to be. Always very responsive and capable of answering any of your questions. I will happily recommend to family and friends.
I can not recommend Peter enough. Right from the first meeting he was engaging and understood what we wanted out of a finance package. The whole way along he kept us in the loop. From options through to progress and approval, Peter laid it out in an easy to understand format.
I will definitely be back for any refinancing needs in the future.
First home buyer's guide
Purchasing your first property can be an overwhelming process and there may be steps you are unsure or unaware aware of. This guide will walk you through all of the steps involved in the buying process.