Local Mortgage Brokers & finance experts in Parramatta, Auburn, Toongabbie & surrounds
Whatever you're looking for from your home loan, Shree and Caner and the Mortgage Choice team can help! Our free home loan service gives you the option of thousands of home loans and the benefit of our years of finance experience and advice. Don't do it on your own - let us help.
Call Us
Office - 0452 647 232
Open Hours
We are open on from 9am - 6pm.
After hours available by appointment.
Address
132D, 30 Cowper Street
PARRAMATTA,

NSW

2150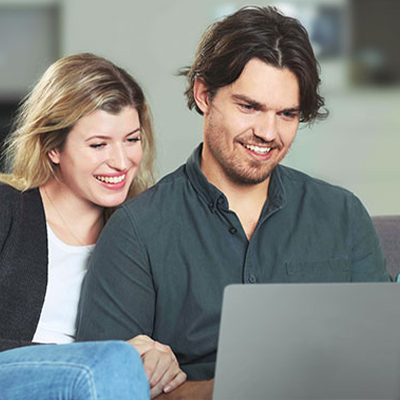 Latest home loan interest rates
We're here to help your property goals become a reality. Our free home loan service is designed to give you access to a wide range of home loans with low rates and great features, so you have finance that is tailored to you.
Mortgage Choice have long prided itself on having a panel of quality lenders each with their own range of great loan products to choose from. Rather than fitting in with the limited options from one bank, sitting down with us gives you access to thousands of home loans from over 25 lenders - including the big banks.
Don't worry - we'll do the legwork for you
While a wide range of loans sounds great, you probably don't have the time to compare each one with what you need. Our team in Parramatta & Auburn have got it covered. We will do all the legwork, searching through our range of loans and comparing what you want from your home loan.
We will then present you with a tailored range of home loans and help you make the right choice on your home loan, choosing a product and lender that will suit you into the future.
Our service is personalised to you
Your budget, home loan and property purchase are going to be different to everyone else's. That's why we personalise our free home loan service to you and what you need.
In our first appointment, our team will figure out what you're after when it comes to your home loan: do you want to pay it off as quickly as possible? Do you want a fixed or variable rate (or a combination)? An offset account? Loan portability?
We will give you a possible scenario of your repayments, borrowing capacity and more, based on your income and debts.
Buying your first home? We'll get you pre-approval, do your budget and see if there are any incentives you're eligible for.
Buying your next home? We'll show you the wider range of finance options you have available to you when you buy your next home.
Refinancing? We will compare your current home loan with thousands of others to see if there's a better deal out there for you.
Investing in property? We will find you an investment loan that is structured to suit you investment goals and portfolio.
We don't charge you for our home loan service
Our home loan service is free to our customers, because your chosen lender will pay us a commission after your home loan settles. Find out how mortgage brokers get paid.
How is Mortgage Choice different to other brokers? It's our Paid the Same philosophy.
It means that as Mortgage Choice brokers, we're paid the same rate of commission regardless of the home loan you choose from our wide choice of over 25 lenders. It gives you peace of mind that the advice we give is focused on the best outcome for you.
We look out for you even after your loan settles
Our focus is the long-term health of your finances, meaning our service doesn't just stop at your home loan. Mortgage Choice have worked hard to build a full suite of financial services you can trust because we believe every Australian should have access to honest and transparent financial advice.
From your first home, building a financial plan, buying a car or investing in your business, our team can help. We'll even remind you when it's time to review your home loan, to see if we can find you a lower interest rate.
Talk to Shree & Caner in Parramatta
We are committed to giving you home loan & finance advice you can trust is in your best interests. And we're also here for a friendly chat about your property plans.
To make it easy, our team are mobile and can come to you. If you prefer, visit us in our office at Suite 132D 30 Cowper Street Parramatta NSW 2150.
Call our team in Parramatta & Auburn today on 0452 647 232 or click on the Speak to us button.
Caner, Shree & their team service the areas of Parramatta, Auburn, Toongabbie, Ermington, Rydalmere, Dundas, Silverwater, Lidcombe, Granville, Greystanes, Merrylands and surrounds.
How we can help:
Home loans
Next home loans
Refinancing
Investment loans
Bridging finance
Personal loans
Car loans
Financial planning
Budgeting & saving
Insurance
and more!
What happens when you see a Mortgage Choice broker?
What makes us different?
The right home loan for your needs
Our mission is to find the right home loan for your individual needs and to always have your best interests at heart. Plain and simple. Which is why we have such a wide range of lenders to choose from. We can search through hundreds of products to find something tailored to your situation. ~
Shree is very knowledgeable and professional and helped us refinancing our mortgage at the lowest interest rate available on the market now. He spent a lot of time looking for the best option as per our requirement and was always happy to clarify any queries we had at any time. He responded to our calls, emails and messages promptly. We really appreciate him for his commendable work and would highly recommend him.
From start to finish, Shree has provided exceptional service. Shree was excellent at his job, was very professional and flexible and always keep updated via email or phone calls about the progress of the application. I'll certainly recommend his service to others.
Shree Regmi was outstanding on his work. He was very understanding of our needs and worked through out the best loan for us. He was always approachable , available , efficient, and honest in his thoughts on our plans. We had total trust in him. We highly recommend him to others.
Shree was very helpful throughout the process. This was our first home and he explained everything clearly. He went well beyond my expectation. He was alway available. He did home visits for me which he didn't need to do, helped with the price negotiations as well as interpreting the building reports. I recommend him with full enthusiasm.
Step-by-step guide to home ownership
There are many steps involved in purchasing a property which can vary between residential and investment properties. This guide explains each step in order as well as what is involved at every stage of the purchasing process.
Help me
calculate