Thornton
5.0 (30+ total reviews)
Aggregated from: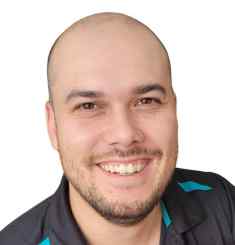 Call Us

Mortgage Choice Thornton

Office - 0431 391 870

Fax - 02 4332 0776
Open Hours

Mortgage Choice Thornton

Monday - Friday: 9:00am - 5:00pm


After hours by appointment

Free Appointment
Address
200 Somerset Drive
THORNTON,

NSW

2322



Client reviews
Stephan helped us get our home loan over the line with little to no fuss and made sure to check in with us to see how we have settled in down the track. He also managed to get a rate reduction on our smaller loan that we were very happy about and would definitely recommend mortgage choice and Stephan.
Great customer service, Stephan has a meticulous attention to detail and always looking after the client as 1 Highly recommend
The whole process was made so much easier with Stephan helping us each step No question seemed silly, he answered everything and worked hard to get the best outcome for us We will always use Stephan in the future and recommend him to friends
Great experience with Stephan He was recomended to us through a financial advisor to help refinance our mortgage and was able to make the process so easy and was just such an amazing help.
Mortgage Choice Thornton has been a tremendous help in securing my home loan. Their team's expertise and dedication to finding the best mortgage solution for my needs made the entire process smooth and stress-free. I'm extremely satisfied with their service and would highly recommend Mortgage Choice Thornton to anyone in need of mortgage assistance.
My boyfriend referred me to Stephan after conducting extensive research to find the best broker, and I must say, I'm delighted with the services Stephan and his team provided.

From the beginning of the refinancing application to the very end, everything was incredibly smooth and hassle-free. Stephan and his team were exceptionally responsive to my queries, ensured that all documentation was in orde... read more
Stephan Marohn is a competent and dependable mortgage broker. He paid us a visit well before we bought our land and addressed our mortgage concerns successfully. He helped us align our expectations with our financial capability and provided lending solutions after considering a range of factors.
I have recommended Stephan to my friends and family and I would recommend him to anyone who is looking to make a mortgage choice.
I would recommend Stephan to anyone looking for a friendly mortgage broker whether youre a first home buyer or just refinancing. Going above and beyond to help me buy a house in interstate Western Australia, Stephan was easy to talk to and happy to answer all of my sometimes stupid questions. In addition to finding the best deal for my personal circumstances, Stephan explained all of my options, wor... read more
I recently had the pleasure of experiencing exceptional service and encountering a genuinely friendly nature and willingness to help. From the moment Stephan walked into our home, we where greeted with a warm and welcoming smile, which immediately put me at ease. Stephan and his team members were attentive, courteous, and went above and beyond to ensure that our needs were met. We have been repeat customers for many years and this will continue into the future.
Stephan and the team at Mortgage Choice Thornton have been our go-to for the last 5 years.

We initially purchased our house through Stephan and then 3 years later refinanced, sold and purchased all over again and we felt supported and secure knowing Stephan was looking into our best interests the whole time.

We were given full control, and great advice and found the process simple and well informed.