In our many years as mortgage brokers, we have been fortunate enough to meet a number of companies who we trust to look after you the way we would.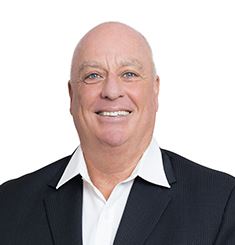 Bryan McGuinness - Mortgage Choice Financial Planner
When you work with Bryan McGuinness, our trusted Mortgage Choice Financial Planner, you are dealing with a specialist who can help you navigate through life's difficult financial decisions and achieve the right result that works for you.
As an experienced and fully qualified financial adviser, Bryan can help you with:
Superannuation and rollover advice
Personal insurance advice
Investment planning advice
Wealth creation
Retirement planning
Portfolio review services
With over 25 years of experience providing invaluable financial planning advice, Bryan is well positioned to help you maximise your overall financial wellbeing.
If you'd like to help grow your wealth or protect your assets, call our team on 6144 3230.
Learn more

Cullen Macleod Lawyers
Cullen Macleod specialise in property law, commercial and business law, building and construction law, family law and conveyancing.
Please give Anton Conti a call on (08) 9389 3999 or email at aconti@cullenmacleod.com.au
Mention that you were referred by us!
Learn more