Mortgage Choice Steven Stojcevski servicing Canterbury, Ashbury, Dulwich Hill and across Sydney
Buying a home should be one of the most exciting times of your life, but it can also be stressful. As your local home loan expert in Canterbury and Ashbury, I help take the complications out of the home loan journey by providing personalised recommendations and doing all the legwork for you. From first homes to investment properties, I'm here to help every step of the way!
Call Us
Office - 0447 431 447
Open Hours

Available 7 days a week 8am - 8pm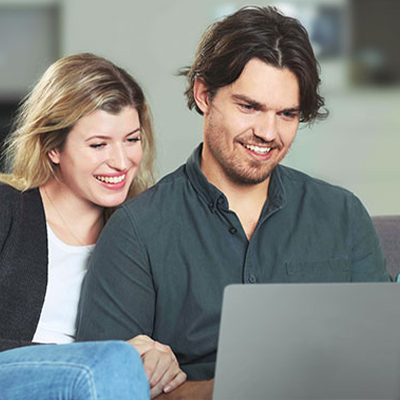 Latest home loan interest rates
Helping the home loan process run smoothly
Buying a property can be stressful, even more so when you're going it alone. As your local Mortgage Broker in Canterbury and Ashbury, I'm here to help every step of the way.
My job is to get the best outcome for you, by finding a competitive loan and structuring it in a way that will benefit you in the long run. And of course, doing all the legwork to make the process as easy as possible.
Here's how I can help
35+ banks and lenders available which gives you access to thousands of home loans at once.
I do the comparison and research required to find the options that fit you well.
I negotiate with the lender on your behalf; I know when they can do better and use mye xperience to your advantage.
I put all the paperwork together, manage the application and do the follow-up, saving you lots of time and phone calls.
Our home loan service is free
One of the reasons I love being a Mortgage Broker is that my home loan service is free. Your chosen lender pays a commission to Mortgage Choice when your home loan settles. It means that my expertise is available to anyone who needs assistance.
I'm here to help
Get in touch with me to chat about your own property goals and how I can help you achieve them. As a mobile Mortgage Broker, I can come to you in Canterbury, Ashbury, Dulwich Hill and across Sydney. I am available in person, or via phone and video call.
Contact Steven Stojcevski on 0447 431 447 or click below to request a call back.
I can help you with:
First home loans
Commercial loans
Debt consolidation
and more!
With Mortgage Choice, you're never a loan
What you could achieve with refinancing
The right home loan for your needs
Our mission is to find the right home loan for your individual needs and to always have your best interests at heart. Plain and simple. Which is why we have such a wide range of lenders to choose from. We can search through hundreds of products to find something tailored to your situation. ~
Step-by-step guide to home ownership
There are many steps involved in purchasing a property which can vary between residential and investment properties. This guide explains each step in order as well as what is involved at every stage of the purchasing process.