Mortgage Broker in Armadale, Roleystone, Gosnells, Kelmscott, Southern River and surrounding areas
Your local mortgage broker servicing the following area: Armadale, Kelmscott, Roleystone, Gosnells, Huntingdale, Thornlie, Bedfordale, Byford, Piara Waters and surrounds.
Roleystone
5.0 (12+ total reviews)
Aggregated from:







Call Us

Mortgage Choice Roleystone

Office - 08 9397 5574
Open Hours

Mortgage Choice Roleystone

Monday - Friday: 9:00am - 5:00pm


After hours by appointment

Free Appointment
Mobile Broker
Servicing Armadale, Roleystone, Gosnells, Kelmscott, Southern River and surrounding areas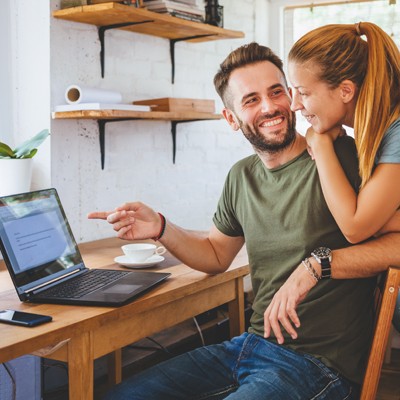 Latest home loan interest rates
Start your home loan journey today
No one really wants a mortgage! 
A mortgage is just a means to an end and Australia has one of the most complicated mortgage markets in the world. And its becoming more complicated and difficult to obtain a mortgage every month. Lenders are tightening up, competition is intense and choice is confusing. Don't waste your valuable time trying to find the right loan to achieve your goals. We will do this for you. 
Your local mortgage broker servicing the below and surrounds:
Armadale, Kelmscott, Roleystone, Gosnells, Huntingdale, Thornlie, Bedfordale, Byford, Orange Grove

We take the hassle out of loans 
We have access to hundreds of different loans from Australia's leading lenders. Some you will have heard of, some you may not have.  We make it easy for you when you are looking to: 
Buy your first home
Move to a new home
Borrow to buy land
Construct a new home
Pay off those expensive debts at home loan rates
Buy an investment property (or two)
Pay off your existing mortgage sooner
Release equity to renovate or invest in shares
Just check to see if you still have the right loan for your circumstances
Car loans to purchase a new car
Commercial loans to purchase a business 
We'll make it easy 
We will: 
Review all the loans available to you
Discuss the features of each loan in plain English
You decide which one will suit your needs
We can complete your application and lodge it with the lender of your choice. 
Best of all, our home loan service is at no charge to you as the lenders pay us after your loan settles. 
Call us today   
I look forward to helping you sort through the maze of home loan options available so that you can achieve your dream sooner. Call Tim Clissold anytime on 9397 5574 or 041 99 77 227. Or click on the Contact Us link at the top of this page. 
The right home loan for your needs
Our mission is to find the right home loan for your individual needs and to always have your best interests at heart. Plain and simple. Which is why we have such a wide range of lenders to choose from. We can search through hundreds of products to find something tailored to your situation. ~
Client reviews
Tim was very thorough and worked all hours to get our refined loan application in at a very high quality. Asked alot of questions and was very easy to deal with. Thank you Tim.
Tim was absolutely fantastic to deal with. Explained everything thoroughly and constantly kept me updated. Would recommend, thanks Tim
Tim was fantastic to deal with, there was no stone he didnt turn over for us. Even with being Interstate, absolutely would recommend Tim to anyone. He is friendly, totally transparent, it was like dealing with and old friend..Thank you Tim..
Highly recommend Tim to anyone needing mortgage services. We have experienced a fantastic level of service, professionalism and appreciated his honesty.
Very happy with experience overall.
- Explained the process clearly and patiently.
- Responded quickly to emails and questions.
- Professional and approachable.
Given that we purchased a home in the middle of a global pandemic, Tim has made our experience easy, and stress free. Provided us with the best suited options, and all has been explained well through the process. Would recommend to others.
Tim was helpful all the way from beginning to end. He was very quick to respond and would callemail promptly on most questions asked. Some issues did arise from the process of getting the loan until settlement date but who hasn't... Tim was very helpful to escalate the matter with the banks when needed and did a fine job
We would highly recommend Tim, he made the process of remortgaging much simpler and more streamlined. Im not sure we couldve done it ourselves. Many thanks Tim
Just a little note to say thank you for helping me through the confusion, Tim. You have been doing the explaining for everyone and I can't thank you enough.
Thanks for all your efforts Tim. This has been a great win. We will certainly be recommending your services and will contact you in the future when we need further loan assistance.
Refinancing guide
Considering refinancing? Our guide explains the reasons, costs and steps involved in refinancing your home loan.