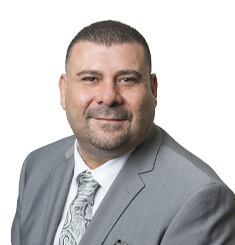 Tony Mustafa
As a local and a small business owner, Tony understands where his clients are coming from and what they need. However, he'll always take the time to get to know your personal financial circumstances so he can help you navigate the borrowing world and access a finance solution that suits you.
Tony's unique background across a number of industries – from finance and banking to sales and marketing – means he has an in-depth knowledge of the borrowing and financing world, and is also deeply committed to providing outstanding customer service.
"I will always go the extra mile for my clients – whether that means negotiating with their lender for a better rate, understanding why a lender won't approve a loan and finding another solution for them, or just being available 24/7 to support my clients through what can be a stressful time."
As a broker, Tony plays an important role in helping his clients build personal wealth. "I can provide my clients with better access and greater choice in their finance options, and unlike individual lenders, can offer objective loan advice and personalised loan solutions. Getting a personalised finance solution that suits your unique needs today – and in the future – is a critical step in making sure your money is working for you," he says. 
Tony has lived and worked in the Liverpool and Fairfield area for over 40 years. 
"My community means everything to me and I'm passionate about supporting my local community, helping to create strong connections and a vibrant local area. I've worked extremely hard to build a business that delivers real benefits to our community. 
"I have many years' experience with the local property market and a huge number of strong business relationships from which my clients can benefit (including partnerships with accountants, financial advisers, real estate agents and so on)."
Ultimately, Tony offers reliable, personalised and smart mortgage advice, transparent communication, and just the right amount of information to help you make informed decisions. 
"I strive to provide an exceptional, stress-free lending experience by expertly guiding my customers through the application process and dealing with the banks on their behalf," he says.