Tony Mustafa Mortgage Broker in Edensor Park, Abbotsbury and Cecil Hills
As a long-term resident of south-western Sydney, Tony is dedicated to assisting his local community with all their home loan, personal loan and car financing needs.
Edensor Park
5.0 (28+ total reviews)
Aggregated from:







Call Us

Mortgage Choice Edensor Park

Mobile - 0404 433 111
Office - 0404 433 111
Open Hours

Mortgage Choice Edensor Park

Monday - Friday: 9:00am - 5:00pm


After hours by appointment

Free Appointment
Mobile Broker
Edensor Park, Cecil Hills, Abbotsbury, Bossley Park, Bonnyrigg, Wetherill Park, Hinchinbrook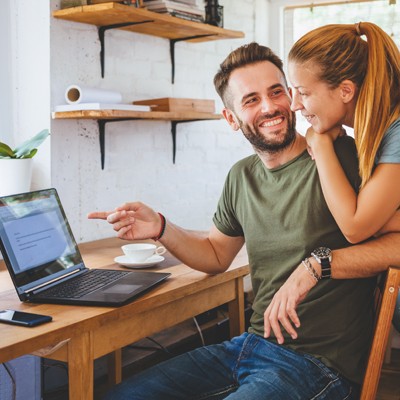 Latest home loan interest rates
Services
Offering expert advice and with access to a wide choice of lending options, Tony understands that getting a personalised finance solution that suits your unique needs today – and in the future – is a critical step in making sure your money is working for you.
Home loans

Investment loans

Refinance loans

Construction loans

Renovation finance

Bridging loans

Personal Loans

Car and asset finance

Business equipment finance

Commercial property finance

Business loans

Insurance (third party referrals)
Other areas I service
A local broker who always goes the extra mile for his customers, Tony is passionate about supporting a strong, thriving community. Clients benefit from his local expertise and business partnerships across the south-west Sydney area. 
Edensor Park

Abbotsbury

Cecil Hills

Bossley Park

Bonnyrigg

Bonnyrigg Heights

Wetherill Park

Fairfield

Green valley

Hinchinbrook

West Hoxton

Elizabeth Park

Middleton Grange

Carnes Hill

Austral

Cabramatta

Mount Vernon

Cecil Park

Prairiewood

Hoxton Park
The right home loan for your needs
Our mission is to find the right home loan for your individual needs and to always have your best interests at heart. Plain and simple. Which is why we have such a wide range of lenders to choose from. We can search through hundreds of products to find something tailored to your situation. ~
Client reviews
Tony has been very helpful. He worked hard to find us the best option and provided detailed information to help us to decide what we need. Really appreciate his assistance as a broker. Strongly recommended. Thank you Tony
It was a pleasure in dealing with Tony Mustafa in relation to my refinance of investment home loan. After my fixed loan ended with ANZ and speaking with the retention team it was evident loyalty of 7 years is not evident with the banks.

In came Mortgage Choice Tony Mustafa and assisted and made the process so simple and organised my refinances as per my requirements. I would highly recommend Tony Mustafa for any potential clients needing finance.
Today we got our homeloan approval at qudos with the help of our Broker Tony Mustafa from Mortgage Choice, this became a reality for us .

I found Tony very well versed in the industry. Detail oriented and very precise to what we need and how long will it take. On top of that what I really like about him was he really answered back ASAP it made us feel VISIBLE, valued and being heard

Cheers Tony, for sure you'll help more like us
Tony is quick and friendly, always ready to help. He responds fast, whether by phone or email, showing he values our time.

He guides us through each step, making sure we understand. His explanations are clear, leaving no room for confusion.

Most importantly, Tony is honest. He tells it like it is, even when it's not easy. This honesty is a rare and valuable quality.

Overall, Tony is a dependable and trans... read more
Fantastic broker and superb service. Tony went above and beyond to get loan approval with max borrowing capacity. Guided me throughout the process being very patient and helpful. Always prompt and made the whole process smooth and easy. 100 recommended.
Tony was very knowledgeable, patient, and friendly to work with. We had a quite complex situation but Tony was able to navigate all the hurdles and get the result we were after.
Would definitely use him again.
Highly recommend very helpful great service
Tony is an absolute legend and a pleasure to deal with - Tony was fast, efficient and professional - extremely knowledgeable and helpful - found me the best deal - definitely recommend 1010 - thanks mate
The proof is in the pudding. Indeed, there were plenty of occasions when it looked as though the chances of me owning a house were between slim and none.

It is without question that the reason I own my house today is because of Tony. There is simply no possible way this outcome would have been reached if he were not gently steering me in the right direction - via countless calls, messages, updates, and sou... read more
I can't thank Tony enough for all he did to get the right loan for my purchase.
He is reliable, trustworthy, and contactable. Moreover, he comes with a wealth of knowledge while remaining professional.
Tony's always on the ball, has an excellent eye for detail, listens to my requirements, and advises accordingly.
His incredible commitment and dedication as a Mortgage Broker will definitely see me returning t... read more
First home buyer's guide
Purchasing your first property can be an overwhelming process and there may be steps you are unsure or unaware aware of. This guide will walk you through all of the steps involved in the buying process.