Our expert team at Mortgage Choice in Paddington understands the process of obtaining a home loan can be a confusing and often daunting task.
That's why we guide you through every step, from your initial consultation, right through to settlement and beyond. Call us today on 07 3369 5620 or Book an Appointment online to see how our team can help you.
14 years running - Winner, High Flyer Award (Top 13 Brokers in Australia), Mortgage Choice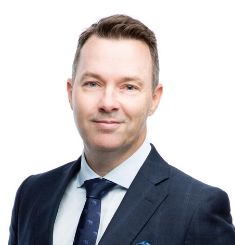 Adam Bourke
Director
Adam is one of Mortgage Choice's most awarded brokers, and holds a Bachelor of Business majoring in Finance, a Diploma of Mortgage and Finance, and is a fully accredited member of the Mortgage and Finance Association of Australia.
Since 2000, Adam has settled over $850 million worth of loans in market leading approval time-frames with negotiated low interest rates.
Jed Meddings
Mortgage Broker
As an experienced Mortgage Broker, Jed has worked in the finance industry for several years across a number of firms, giving him a solid lending background.
Jed loves talking to people and working with clients to help them acquire their first home, investment property, upgrade to suit their lifestyle or achieve their further financial goals through other investment ventures.
Priding himself on exceptional customer service, Jed provides a clear and concise timeline from loan application through to settlement, and consistently provides solutions that are best-suited to his customers' long-term needs and objectives.
Shay Ramnath
Financial Planner
With a Bachelor of Commerce (Financial Planning), an Advanced Diploma of Business and a Diploma of Financial Services, Shay is well-equipped to service his clients' financial planning needs.
His skill and love for financial planning have been recognised with a slew of awards, both within the Mortgage Choice community, and the wider financial services industry.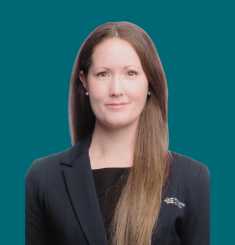 Kristin McLeish
Loan Processing Manager
With over 15 years of experience in the property and finance industries, Kristin started her career as a conveyancing paralegal before moving to property development and finance. Kristin's focus has always been on providing unmatched support and expert guidance to her clients.
As a Loan Processing Manager at Mortgage Choice in Paddington, Kristin acts as the main point of contact for clients throughout the loan application process - all the way from submission to settlement. Above all, Kristin is inspired by helping clients achieve their goals.
Kate Basa
Loan Administrator
Having previous experience as a Bookkeeper, and with a degree in Business Administration, Majoring in Managerial Accounting, Kate is always focused on achieving the highest standards at every step of the loan administration process.
Kate loves dealing with complex loan scenarios and excels at ensuring that no stone is unturned when it comes to gathering everything required to get an application approved.