Mortgage Broker & Home Loan Specialist team in Paddington, for Bardon, Milton & across Brisbane
Mortgage Choice in Paddington offers an award-winning home finance service across Brisbane & beyond. Adam Bourke & team will find you the right loan deal for your home, vehicle, business & more.

Book your free no-obligation appointment online today.
Paddington
5.0 (195+ total reviews)
Aggregated from:







Call Us

Mortgage Choice Paddington

Office - 07 3369 5620
Open Hours

Mortgage Choice Paddington

Monday - Friday: 9:00am - 5:00pm


After hours by appointment

Free Appointment
Address
1/146 Baroona Road
PADDINGTON,

QLD

4064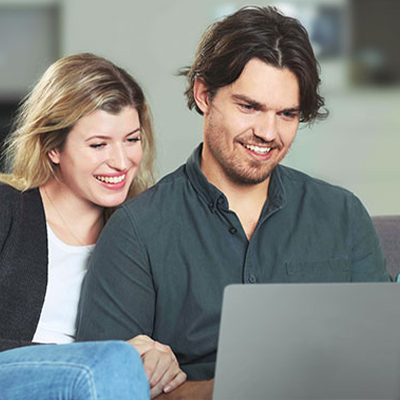 Latest home loan interest rates
Book a no-obligation, free of charge phone call or appointment with our team today.

 

What can our Paddington team do for you?
Adam Bourke and Jed Meddings are your local home loan experts at Mortgage Choice in Paddington, providing both extensive experience and award-winning service to Paddington, Bardon, The Gap and across Brisbane areas for over 20 years.
Our team go beyond just finding you a low interest rate. We use our expert knowledge to structure your finances and provide personalised strategies to help you achieve your property and financial goals.
Extending well beyond settlement, our service will support your ongoing needs because in life, change is inevitable. We're happy to assist you as those changes happen.
Services offered by our team:
Let us help you find the home loan, car loan, business loan and more that's right for you.
Why use Mortgage Choice in Paddington over other mortgage brokers?
No cost to you – there is no charge to you for our home loan service

We do the legwork - from application through to home loan settlement, our team will take care of the paperwork and working with lenders to make the process stress-free and seamless 



Expert advice - Mortgage Choice in Paddington have over 20 years of experience and have won multiple awards in the finance industry
14 years running - Winner, High Flyer Award (Top 13 Brokers in Australia), Mortgage Choice 

Get to know us at Mortgage Choice in Paddington





Book a phone call or an appointment (in-person or online) with us:    Book an appointment
The right home loan for your needs
Our mission is to find the right home loan for your individual needs and to always have your best interests at heart. Plain and simple. Which is why we have such a wide range of lenders to choose from. We can search through hundreds of products to find something tailored to your situation. ~
Client reviews
It has been an absolute pleasure to deal with Adam again on a second loan that he has brokered for me over the last 6 years. He has always provided excellent advice and has gone above and beyond, nothing is too much trouble. He is able to take the complex and make it simple to understand while guiding you through the process and I highly recommend him to anyone looking for a mortgage broker.
Adam went above and beyond expectations of a Mortgage Broker. I couldn't have asked for more. Highly recommend Adam and his team. Best in the business.
Adam came recommended to us from friends about 2 years ago and has been amazing to deal with ever since. He speaks our language, he and his team are super responsive and relaxed in what can be a stressful process. The service doesnt end once your signed up on your mortgage - he has been available to answer questionsconcerns throughout and is always keen for a chat. I would highly recommend Adam
We used Adam and Kristin services this year and they made it easy, both promptly replied to all my questions and made it painless and straightforward. Will definitely use again for refinancing
Adam and his team have been our go to for over 20 years. Highly professional and easy to deal with. Thank you for another great refinance.
We are so grateful for the introduction to Adam many years and multiple mortgages, refinances and personal loans ago. His understanding of mortgage products and the language of banks has saved us time and money. We appreciate his responsiveness, knowledge and his excellent support team.
Adam and his team always take the time to respond to an email - or answer a phone call and 20 questions despite being exceptionally in demand We cant thank them enough for their advice, guidance and hard work over the years. Absolutely 5 stars
Adam has helped us out many times over the years. Recently he and Kristin were enormous support and help with a loan application that ended up not being as straightforward as expected. Deeply appreciative of the generous, kind and resilient and supportive manner in which everything was dealt with
Our thanks to Adam for once again helping us to negotiate a rate reduction. Adam is always very easy to talk to, really responsive to any questions and gives very clear, easy to understand answers. Thanks again Adam and Mortgage Choice Paddington.
We have been going to Adam Bourke at Mortgage Choice for over 10 years now. He is incredibly helpful and knowledgable. Adam has helped us pick the right mortgage and assisted us to refinance a couple of times. He and his team are very responsive to emails and phone calls.
Step-by-step guide to home ownership
There are many steps involved in purchasing a property which can vary between residential and investment properties. This guide explains each step in order as well as what is involved at every stage of the purchasing process.