Mortgage Broker in Mitcham, Colonel Light Gardens and Clapham
Alex Fyfe is dedicated to helping his clients find a loan that will support their financial wellbeing. 'My focus is on understanding what my clients' needs are, so I can apply my knowledge and expertise to identify a solution,' he says. 'I take a personalised approach, providing practical support and assistance to expedite the loan process and secure a positive outcome.'
Call Us
Mobile - 0475 461 904
Office - 0475 461 904
Open Hours

Monday - Friday: 9:00am - 5:00pm


After hours by appointment
Address
3 Myers Ave, CLAPHAM, 5062, SA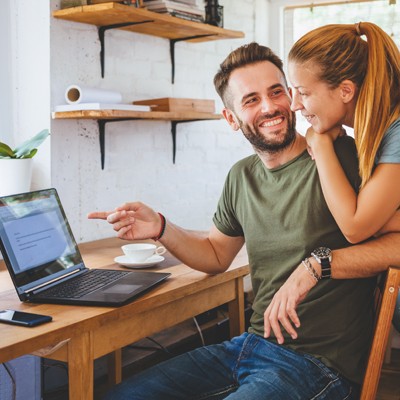 Latest home loan interest rates
Start your home loan journey today
With a passion for finance and a solutions-focused approach, Alex has demonstrated expertise in assisting clients with home loans, investments loans, equipment loans and car loans.
Home loans

Investment loans

Refinance loans

Construction loans

Renovation finance

Equity release

Deposit Bonds

Bridging loans

Reverse mortgages (Referred to third party)

Personal Loans

Car and asset finance

Business equipment finance

Commercial property finance

Business loans

Insurance (third party referrals)

SMSF loans

Loan protection insurance

Building/construction loans
Other areas I service
Whatever your financial circumstances are, and wherever you are located in SA, Alex is ready to help you secure a loan that's right for you. He is based in Adelaide and offers a mobile service across the mid-north region of South Australia.
The right home loan for your needs
Our mission is to find the right home loan for your individual needs and to always have your best interests at heart. Plain and simple. Which is why we have such a wide range of lenders to choose from. We can search through hundreds of products to find something tailored to your situation. ~
Client reviews
Alex was a godsend in helping us through the process of purchasing our new house. He was knowledgeable, accessible, gave us some good options in securing finance and he always found the time to answer our numerous questions. We have no hesitation in recommending him.
Alex was wonderful he took all the stress out for us having to secure a home loan, He was so helpful nothing was ever to hard for him when we had questions he answered them all. We couldn't have done it without him I would recommend him he wad just wonderful.
Alex helped me as a new home owner to navigate the confusing world of home loans and always answered my questions, however silly they might have been, which made me feel confident about the process.
I would like to thank Alex for his tireless efforts in securing our mortgage. He helped us navigate through the very complex world of government grants which we needed to buy our house and we couldn't have done it without him. Alex is very easy to work with, always available to talk and someone who you can trust when making such a significant purchase. He would keep us up to date on how the loan was prog... read more
I highly recommend Alex Fyfe. He is very knowledgeable, easy to communicate with and is always very responsive. I've now used his services twice, both with very successful outcomes. Thanks for all of your help Alex.
Professional, responsive and reliable are all I think of when working with Alex. Highly recommended to anyone who needs mortgage advice and help especially if you're a first home buyer. Alex has made it easy for me to understand the system and also give many options so I feel very confident making my first purchase.
Professional is an understatement to describe Mr. Fyfe. He was so organised and made me feel secure in my choices. I highly recommend him to anyone!
We are happy with Alex's services. He got things done on time and was reachable when required.
Alex Fyfe was absolutely fantastic! He supported us the whole way and was able to get us exactly what we needed with no fuss or worry. We have already told everyone we know to go through him!